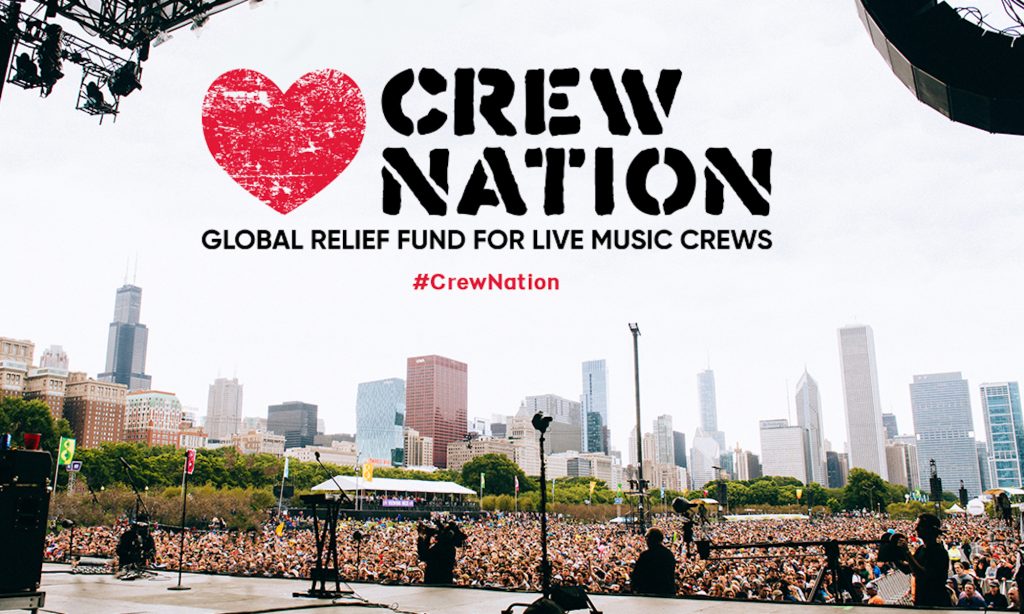 This week, the Live Nation family has taken several steps toward providing resources and support to two significant communities in the live entertainment industry: passionate fans and the invaluable crew members who make live events possible for them. To offer a helping hand to a crucial part of our live event family, Live Nation has started the Crew Nation Fund, a global relief fund for live music crews who work so tirelessly to make live happen for everyone. And to help fans enjoy the rising trend of virtual performances, Live Nation built the Live From Home site, an online hub that gathers daily livestreams from the biggest artists around the world into one destination. Ticketmaster is proud to be part of these incredible initiatives, which you can learn more about below.
Crew Nation Fund
Live music inspires millions around the world, but the concerts we all enjoy wouldn't be possible without the countless crew members working behind the scenes. As COVID-19 puts concerts on pause, Ticketmaster and Live Nation want to extend a helping hand to the touring and venue crews who depend on shows to make a living.
Crew Nation was created to do just that.
Crew members are the backbone of the live music industry, and we hope you'll join us in supporting them through this temporary intermission until we can once again unite millions around the world through the power of live music. Crew Nation is powered by Music Forward Foundation, a charitable 501c3 organization, that will be administering and managing the fund.
Live Nation has committed $10 million to Crew Nation – contributing an initial $5 million to the fund, then matching the next $5 million given by artists, fans and employees dollar for dollar.
If you'd like to help out, here are some of the ways you can get involved:
DONATE: Donations can be made directly to the Crew Nation fund here.
BUY MERCH: Exclusive Crew Nation merch is available for purchase here.
SPREAD THE WORD: Help drive additional donations by sharing across socials with #CrewNation
Live From Home
Just because we're keeping our distance doesn't mean the music has to stop. Live From Home is an online hub for livestream concerts and more from all of our favorite artists. Join daily for streams from around the globe — follow artists live from their homes as they share music, stories and more.
Tags
You Might Like
Musicians' charitable organizations are finding more ways to help than ever this year.
The massive fan network takes cues from its favorite band to make good things happen.
The organization and its athletes have shown heartfelt commitment to the cause.