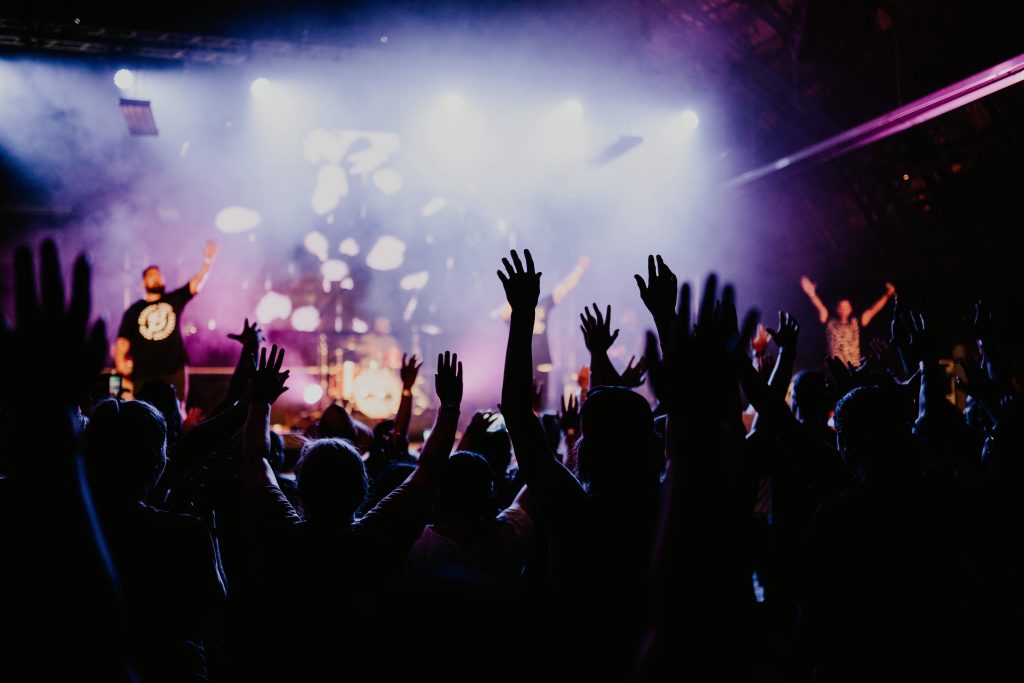 Buying event tickets is an investment. You're not only investing your time and money so you can have a good time seeing your favorite artist or entertainer, sports team or theater production, but you might have to make other arrangements so you can be there live. For example, you might have to hire a babysitter, arrange transportation, make dinner reservations before the event, or take the night off from work. So, if something outside of your control comes up and you can't make it to the event, you want your investment to be protected. That's where event ticket protection comes in. Event ticket insurance protects you should you be unable to attend the event you have tickets for because of a covered circumstance.
With Allianz Event Ticket Insurance, you'll get 100% of the ticket price returned to you if you can't make the event for a number of eligible reasons, including covered illness, airline delays, traffic accidents and more. Sometimes, we never know what life is going to throw our way. So when something unexpected comes up that keeps you from attending the event you bought tickets for, you'll be covered with event ticket insurance. You can learn more about the scenarios that are covered by Allianz Event Ticket Insurance here.
Wondering if you should buy event ticket insurance with your Ticketmaster tickets? Read on to learn more.
What is Event Ticket Insurance?
Allianz Event Ticket Insurance gives you peace of mind that if you're unable to make your event due to an unforeseen circumstance, you're covered. If a qualifying reason keeps you from attending your event, and you purchased event ticket insurance with your tickets, you can be reimbursed 100% of the price you paid. Your event ticket insurance will cover the ticket price, taxes, convenience fees and shipping charges, plus other eligible event-related items that you may have added to your purchase, including parking. In other words, event ticket insurance protects the investment you make when you purchase event tickets.
What does event ticket insurance cover?
If you purchase Allianz Event Ticket Insurance when buying your tickets on Ticketmaster, and you are unable to make it due to a qualifying circumstance, you'll get reimbursed for your tickets. That means, if you purchased a ticket to an event and the total was $75, you will get $75 back if you cannot make the event due to a covered circumstance. With Allianz Event Ticket Insurance, the total price you paid for your tickets will be covered if you can't attend the event for reasons including:
Covered illness or injury that prevents you or an event companion from attending the event

A family member is hospitalized or requires your care

Traffic accidents that prevent you from getting to the event

Your car suffers a mechanical breakdown within 48 hours of the event

Your plane or other common carrier experiences a covered delay while you're en route to the event

You are required to serve on jury duty after having purchased tickets to an event

You are relocated by your company and move over 100 miles away from your home

You are required to miss an event as a result of military orders
Some terms and conditions do apply. View a complete list of scenarios that would be covered under Allianz Event Ticket Insurance here. In addition, with Allianz Event Ticket Insurance, you'll get access to the Allianz Global Assistance 24-hour hotline for help with medical, legal or travel-related emergencies.
Is event ticket insurance worth it?
Buying ticket insurance when you get tickets at Ticketmaster protects your investment in the case of an emergency. Life can sometimes throw a wrench in plans that you're really looking forward to, and when it does, Allianz Event Ticket Insurance has you covered. Plus, when you really need them the most, they're there for you. Purchasing Allianz Event Ticket Insurance through Ticketmaster will gain you access to Allianz's 24-hour helpline where a multilingual staff of problem solvers can help you. 
How do I buy event ticket insurance?
You can purchase Allianz Event Ticket Insurance with your ticket purchase on Ticketmaster. At checkout, when you're asked if you'd like to purchase ticket insurance, just click "yes." You will pay for the event ticket insurance as an additional charge and will be billed separately by Allianz Global Assistance.
What if I have ticket insurance for an event that gets rescheduled or canceled?
If you purchased Allianz ticket insurance for an event that's been rescheduled, and you plan to attend on the rescheduled date, you can update your plan to protect the new date. Your plan just has to be updated within 770 days of your original purchase. If you have ticket insurance for an event that's been canceled, or you can't make the rescheduled event date, you can cancel your plan and receive a full refund of your insurance plan's cost.
I purchased ticket insurance and now I'd like to claim it. How do I do that?
If you purchased ticket insurance for an event and no longer can attend, you can file a claim online at eventticketprotection.com/tm. Or, you can also file an event ticket insurance claim by contacting the Allianz Global Assistance claims office at 800-334-7525. You can find the documentation and information required to file your claim on your claim filing confirmation. If you need help, Allianz Global Assistance representatives will be available 24/7.
It already makes for a bummer of a day when you can't make the event you've been looking forward to due to an unforeseen circumstance — don't lose out on your investment, too. Add on Allianz Event Ticket Insurance with your next ticket purchase at Ticketmaster and protect yourself and your investment.
Tags
You Might Like
All the tips and tricks you need to get the most out of your Ticketmaster account.
Garth Brooks has announced new shows for his Las Vegas Residency, Garth Brooks/Plus ONE at The Colosseum at Caesars Palace in Las Vegas and is using Verified...
Broadway is having a serious moment right now—perennial faves like The Lion King at the Minskoff Theatre, Wicked at the Gershwin Theatre, or Hamilton at the ...