Exclusive Interview: Linkin Park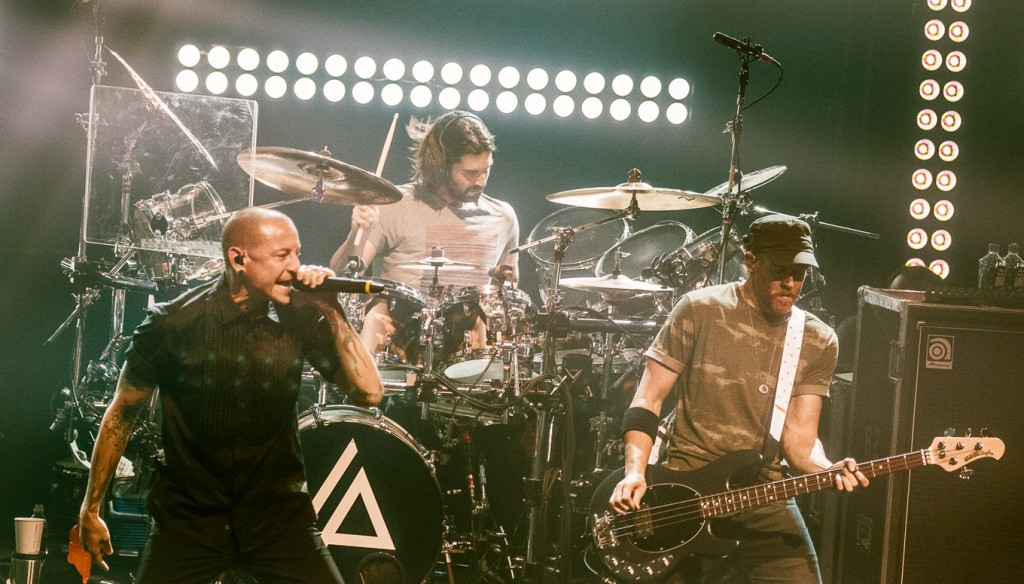 We had the opportunity to sit down for an exclusive Q&A session with Dave "Phoenix" Farrell, the bass player of Linkin Park. Here's what happened.
TICKETMASTER: You're performing at Rock in Rio again this year, and for the first time the festival is coming to the US. What's it like to play this festival and how does it feel to bring it to the US?
Dave "Phoenix" Farrell: We have been fortunate enough to play Rock in Rio on a few occasions, and can't wait to play it in Las Vegas. Rock in Rio does an awesome job at putting together some of the best festivals in the world, and I'm expecting the energy and experience to be very memorable.
TICKETMASTER: Rock in Rio has partnered with Music for Relief, a nonprofit founded by Linkin Park. Can you tell us about Music for Relief and the partnership with the festival?
Dave "Phoenix" Farrell: Music for Relief is a disaster relief and environmental organization that partners with artists and music fans to create positive change, and the partnership with Rock in Rio is no exception. Artists playing Rock in Rio U.S.A. are donating signed guitars for an amazing online auction. Proceeds will benefit Tree Planting in the U.S., reforesting areas in California that were destroyed in the Station, Stafford and Airport wildfires. Rock in Rio and Music for Relief aim to plant more than 60,000 trees to help clean the air and provide habitats for wildlife. For more information and to bid on the guitars go to www.musicforrelief.org. Music for Relief will also be on site for all 4 days of the festival.
TICKETMASTER: The festival has an incredible lineup–Metallica, No Doubt, and tons more. Who are you looking forward to seeing when you're not on stage yourself?
Dave "Phoenix" Farrell: Metallica and No Doubt are great bands, and put on great shows. I'd love to get an opportunity to see both of them play. I'm also hoping to catch Of Mice and Men's set. I love those guys.
TICKETMASTER: You've got a number of concert dates coming up in the US and Europe. Are there any cities or venues you're particularly excited to play?
Dave "Phoenix" Farrell: I'm pretty sure we have never played any of the US festivals that we are playing this summer. I love the idea of seeing new festivals and hopefully playing for some people in places that we've never made it to before. Later in the summer we're playing European festivals. There's such a cool history and culture around so many of the European festivals… They are always a highlight of my year.
TICKETMASTER: Linkin Park has collaborated with great artists like Jay-Z and Steve Aoki in the past. Do you have any other dream collaborations?
Dave "Phoenix" Farrell: We've opened up to collaboration even more in our last few years. On our latest album, "The Hunting Party," I loved working with Paige Hamilton, Tom Morello, and Daron Malakian. I've really enjoyed seeing how other people approach the creative process, and learning new approaches to incorporate ourselves.
TICKETMASTER: What do you like to do to pass the time between concerts while out on the road for a tour?
Dave "Phoenix" Farrell: Weather permitting, I love being outside. Golfing, running, crossfit, surfing… If the weather isn't cooperating, then I like drinking coffee.
TICKETMASTER: What was the first live event or concert you ever attended?
Dave "Phoenix" Farrell: I went to an Alabama concert when I was six… I just remember eating a lot of candy and staying up late.
TICKETMASTER: Describe your strangest onstage moment (for example, was something bizarre ever thrown on stage?).
Dave "Phoenix" Farrell: Early on in our touring, we spent a summer on the Ozzfest Tour. Midway through the tour I tried out a new pair of pants for our show. They weren't up for the task. During our first song my button broke off and the zipper broke open. I considered playing the rest of the set in my underwear, but some strategically placed black gaff tape helped the pants survive the set.
TICKETMASTER: Can you share one picture with fans that's on your phone right now? It can be anything–a moment on tour, a recent meal, etc.
Dave "Phoenix" Farrell: This is Bella, my Rottweiler.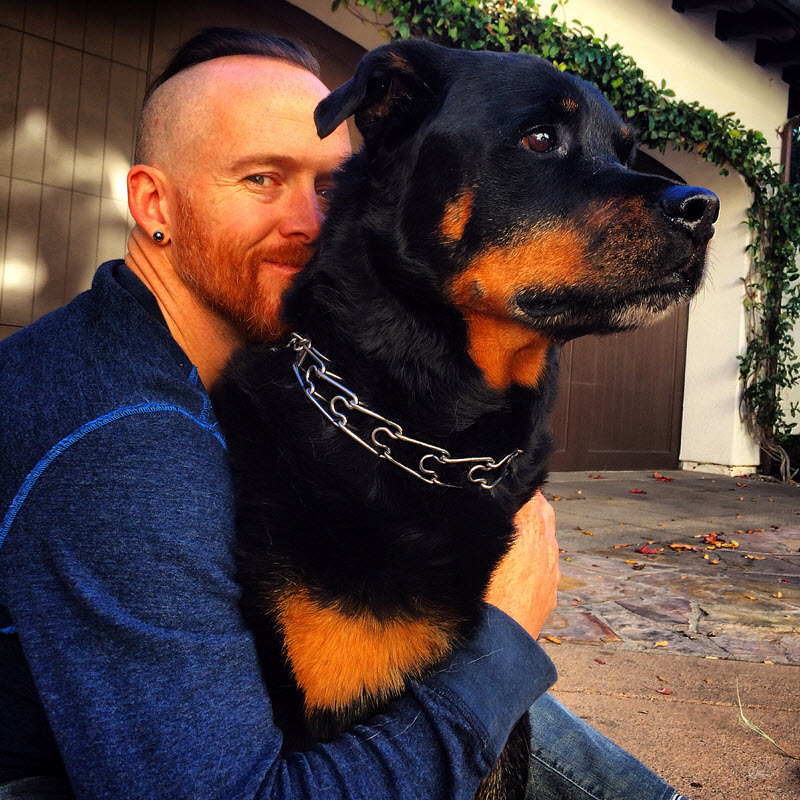 TICKETMASTER: Can you give us a link to a YouTube video that you like or that means a lot to you (it can be anything you want!) and tell us why you chose it?
Dave "Phoenix" Farrell: No explanation needed:
TICKETMASTER: Are there any future plans or upcoming projects you'd like to share with fans?
Dave "Phoenix" Farrell: Later this month, Music for Relief is announcing a new ocean protection program. This is a very exciting initiative, as it will protect and restore mangroves in Baja California. Mangroves are like tropical rain forests of the ocean, they promote biodiversity, keep the shoreline intact, and protect coastal communities. With the help of our supporters, other musicians, and members of the surfing community we aim to protect more than 60 miles of Mangroves in Magdelena Bay. You can help us restore wildlife habitats, protect coastal areas and keep our ocean pristine by visiting musicforrelief.org.
You Might Like
As we prepare for Lollapalooza's virtual 2020 installment, let's look back at the moments that made the festival iconic.
Headed to Voodoo? Here's everything you'll need.
The first weekend of Austin City Limits Music Festival was picture perfect.