Insiders: The Man Behind "Weird Al" Yankovic's Orchest...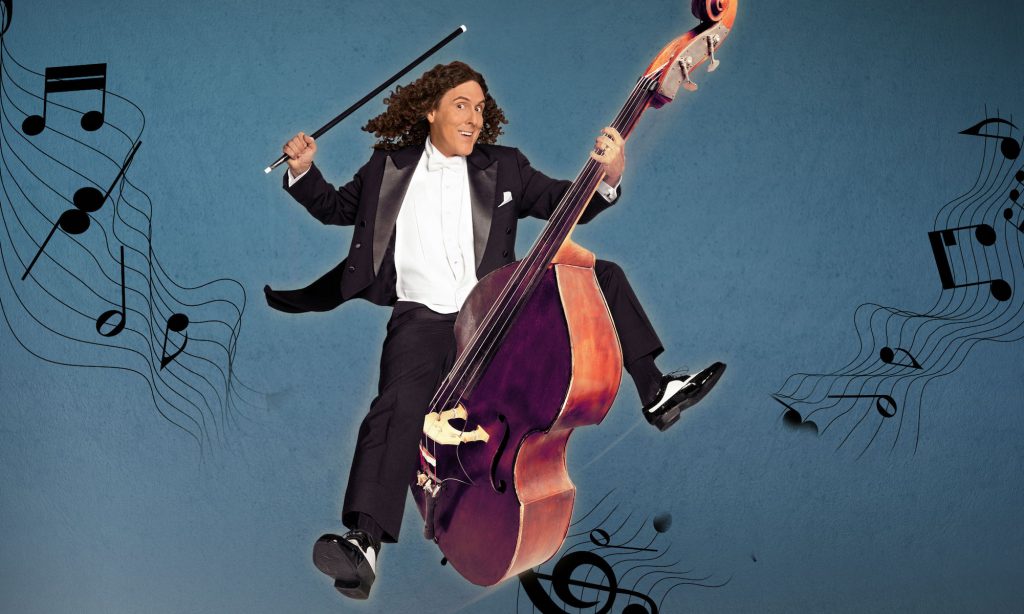 Pop music's greatest satirist, "Weird Al" Yankovic, is spending this summer playing with orchestras across the country, giving lush new life to a catalog that stretches back nearly 40 years. The Strings Attached Tour, spanning more than 50 dates, will be what the Grammy-winning parodist calls "my most full-blown, over-the-top extravaganza ever."
To accomplish a performance with a different orchestra every night, Yankovic got the help of arrangers Sean O'Loughlin (principal Pops conductor of Syracuse's Symphoria and Canada's Victoria Symphony) and Scott O'Neil (former resident conductor with the Colorado Symphony). O'Loughlin, who lives in the Los Angeles area, cooked up the scores for the original Yankovic orchestra show, a performance at the Hollywood Bowl in 2016. As an arranger and conductor, he's worked with a slew of rock and pop stars — Adele, Diana Ross, Janelle Monáe, Pentatonix, Journey, the Blue Man Group and Kelly Clarkson — and has even toured alongside Josh Groban and Sarah McLachlan. Remembering one show conducting for Groban at Colorado's massive, sky-draped Red Rocks Amphitheatre, O'Loughlin says, "It's not something I ever really thought about when I was in music school studying Bartok, Stravinsky and Copeland." We caught up with O'Loughlin to talk about life as a rock-star conductor and arranger, and his work with "Weird Al."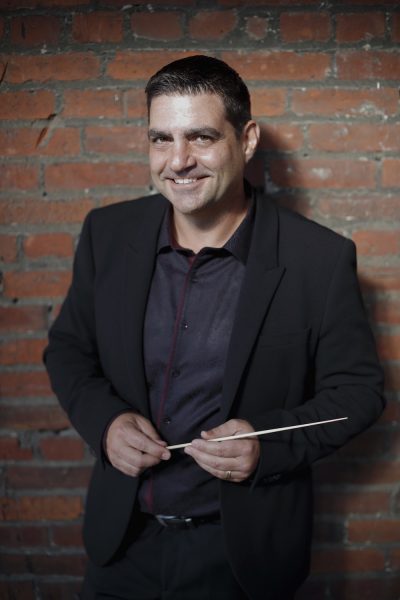 Ticketmaster: You've worked with a huge list of pop and rock artists. Who was the most challenging to arrange for?
Sean O'Loughlin: That's a hard question because each project has its own challenges. I don't want to name names, but there are certain artists that want to play with an orchestra but don't want to hear an orchestra behind them. So you have to use kid gloves with things like that. But there are certain artists that have really embraced the kind of artistic opportunity that playing with an orchestra is giving to them — an artist like Sarah McLachlan. It was her willingness to kind of reimagine her songs. And I think that's when the marriage of orchestra with a pop artist or a rock band really works best. Because it is different, right? If it was the original song, then they would've had orchestra on it.
Al was amazing like that too. He's like, "Yeah, let's break it down! Let's just do something really wacko and out-there and really feature the orchestra." And those are words that I love to hear: "Let's feature the orchestra."
"Weird Al should get some kind of recognition from the Pulitzer Board. He's got that kind of skill."
Is there anything unique to an artist's music that you've discovered when working on an arrangement?
One particular situation comes to mind with Steven Tyler from Aerosmith. He was completely available and really, really into the process. And what is really poignant about Steven Tyler's songs is the kind of sophistication in his harmonic structure and in his song structure. The use of unexpected shifts in harmony. I think I worked on "Love in an Elevator" and, you know, we've heard that a million times. And then all of a sudden I started peeling back the layers of the onion and really diving in. I was blown away with some of the altered bass lines that he would do, and chords that sound like one thing, but when you write it out, it was something different. To me that was really the sign of why his music and that band's music has been around for decades and will continue to be long after they're gone.
You've arranged and conducted for wildly famous people. Is there a moment when you actually felt like a rockstar yourself?
I was touring with Josh Groban, and we were in South Africa in Johannesburg. I don't even know what sport they normally play in that arena, but there were 14,000 or 15,000 people. We were playing a song that honored Nelson Mandela. Everyone had their cell phones up, and we had a local choir from Johannesburg singing with us on this particular tune. And then we had a local dance troupe that did a whole choreographed routine to this song. I turned around during a quieter moment where I wasn't as needed with the players, and it was this massive sea of light and love and energy.
How did you end up working with "Weird Al"?
I'm one of the people that is lucky enough to get called by the Hollywood Bowl to create original arrangements for artists that don't have them and are going to perform with the orchestra. Al invited me over to his home to talk through things before we got started. He's so generous, like the coolest guy on the planet, and his lyrics are absolutely brilliant. Like "Eat It," right? I mean, we all know "Beat It." But you take the song away, take the music away, and just look at the lyrics, the rhyme scheme, the way he constructs a completely different story kind of piggybacked into the template of another song: it's nothing short of brilliant. He should get some kind of recognition from the Pulitzer Board. He's got that kind of skill.
Were there any requests or instructions from Al?
A few times Al would say, "Just do your thing and let's see where this goes." And other times he'd say, "Hey, I would love to not play the accordion on this, can you pick up my accordion part and put it into the orchestra somewhere?"
I would sit and write in my home studio, which is very modest, by the way. It's an iMac, a Kurzweil PC88 [keyboard], and my brain. I would just spit out some really basic synth mockups. He can read music too, which is not always the case with some artists.
It's all about getting the artists comfortable with what they're going to hear when they're up on stage, because I want them to be able to perform freely without waiting for something to happen. I read an article about Sinatra's relationship with Nelson Riddle and all those great arrangements that we now know and love. But when they were creating it from scratch, Frank was really involved in that process. If you go back and listen to some of those great songs, you'll notice that Frank doesn't sing when the orchestra swells and vice versa. The orchestra pulls back when Frank is singing, and so they never step on each other's toes. And so I always try to use that same concept when I'm writing these orchestrations.
Is there a chair or musician who's going to have extra fun in the orchestras you are working with?
I know the brass will have some really cool, fun stuff to do in the background along with Al. And being a Star Wars nerd, when he did "Yoda," and then "Saga Begins," I tried to have a little bit of an homage to John Williams in there without making him feel uncomfortable.
Is there anything else you learned while getting deep into Al's music?
The way he does what he does is very, very sophisticated, well thought out and constructed. And I think that's why people gravitate to his music so much. On the surface it may seem schticky, but you pull all of that away and you realize that it's real music played by amazing musicians. And I know the orchestras along the way are just going to have a gas playing along with him.