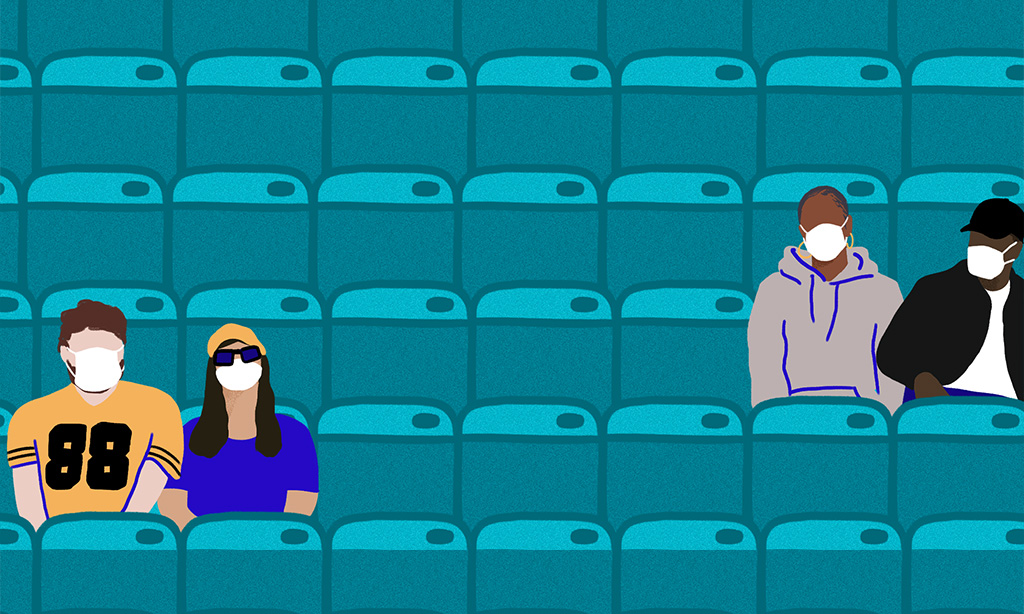 By now, we all know how important it is to maintain at least 6 feet of distance from each other when we're out in public — including, of course, at live events. That's why we built a feature that enables event organizers to implement Pod Seating, a seating arrangement that accommodates social distancing guidelines. Pod Seating maps out groups of tickets to provide socially distanced seating, reducing venue capacity, and, of course, provide some much needed peace of mind as venues start hosting events again. Read on for an overview of how it works and how to shop for tickets, and if you're interested in other safety measures, visit Reopening Safely: A Guide for Fans.
What is Pod Seating
Pod Seating enables fans to buy tickets as a group (i.e., pods for 1, 2, 4, 6, 8, etc. fans) while promoting social distancing at the event. Each pod will be spaced apart from other pods, allowing the venue to maintain the recommended distance between groups (based on government health and safety guidelines). Essentially, it means that the event will be operating at reduced capacity and you'll only be seated in close proximity to the people you chose to attend the event with.
Events With Pod Seating
Large venues across the country have adopted Pod Seating, from concerts to comedy shows, and sports leagues including the NFL, NBA, NHL, MLS and some NASCAR events. To see how this seating arrangement is utilized, visit See How Socially Distanced Events are Bringing Back Live Events.
How to Buy Pod Seating Tickets
When an event has Pod Seating the seat map will show groups of tickets available; those are the "pods" you can select from. To find more tickets, adjust the filters to select the number of tickets you wish to buy to see if a pod of that size is available. You can also interact with the venue map by zooming in or out to select your pod. Once you've selected your pod, you'll need to purchase all of the tickets within the pod.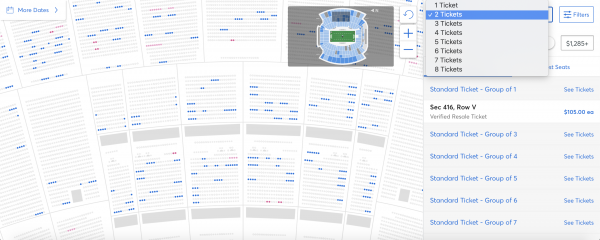 How to Sell Your Pod Seating Tickets
If for some reason you can't make the event after purchasing Pod Seating tickets, in order to maintain social distancing, you'll need to sell the whole pod together as a group (meaning you can't sell individual tickets within the pod). Our Resale Marketplace makes it easy to list your and sell your tickets.
Tags
You Might Like
The Face Value Ticket Exchange allows fans to sell tickets to other fans at face value.
Dernière mise à jour : 1/1/2021 Afin de vous aider, vous avons préparé une liste des réponses aux questions fréquentes concernant les événements impactés par...
Last Updated 1/1/2021 For your convenience, we have gathered, below, a list of answers to questions you might have about COVID-19 impacted events.  As always...