10 Concerts To Satisfy Your Halloween Candy Cravings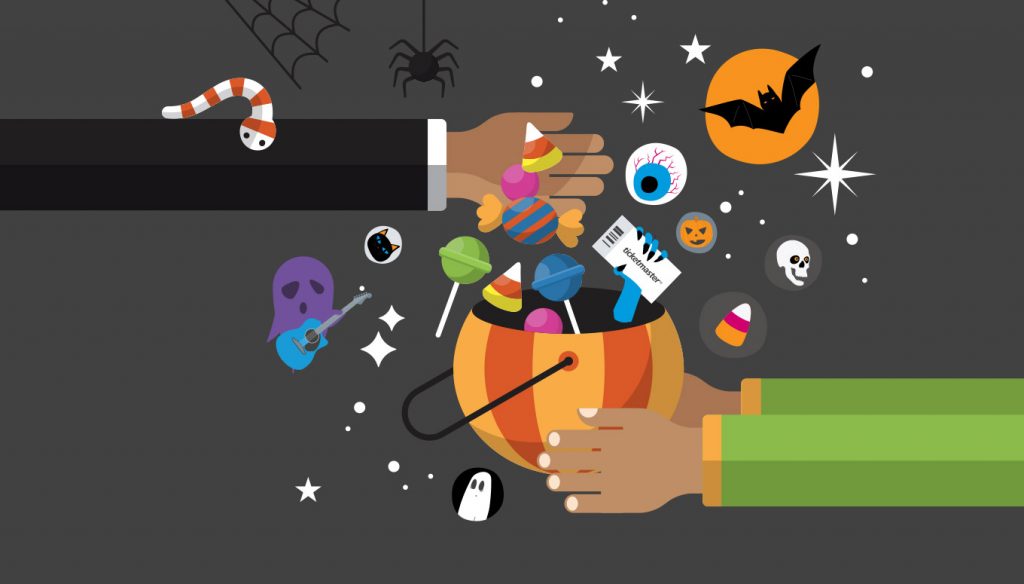 You may have outgrown trick-or-treating, but chances are you've still got fond memories of your favorite Halloween candy. From sweet and sour to salty and chewy, our favorite Halloween treats each have a unique vibe that makes them unmistakable – just like these must-see artists with upcoming live concerts.
To help you relive your trick-or-treating glory days without any toothaches or tummy aches, we've matched the flavor profiles of Halloween's most iconic sweets with the sounds of some of today's most coveted live music acts. You can't put these artists in a pillowcase and take them home with you, but their live shows are ultimately more satisfying than even the best sugar rush. Dig in below.
10. Reese's Peanut Butter Cups – Bon Iver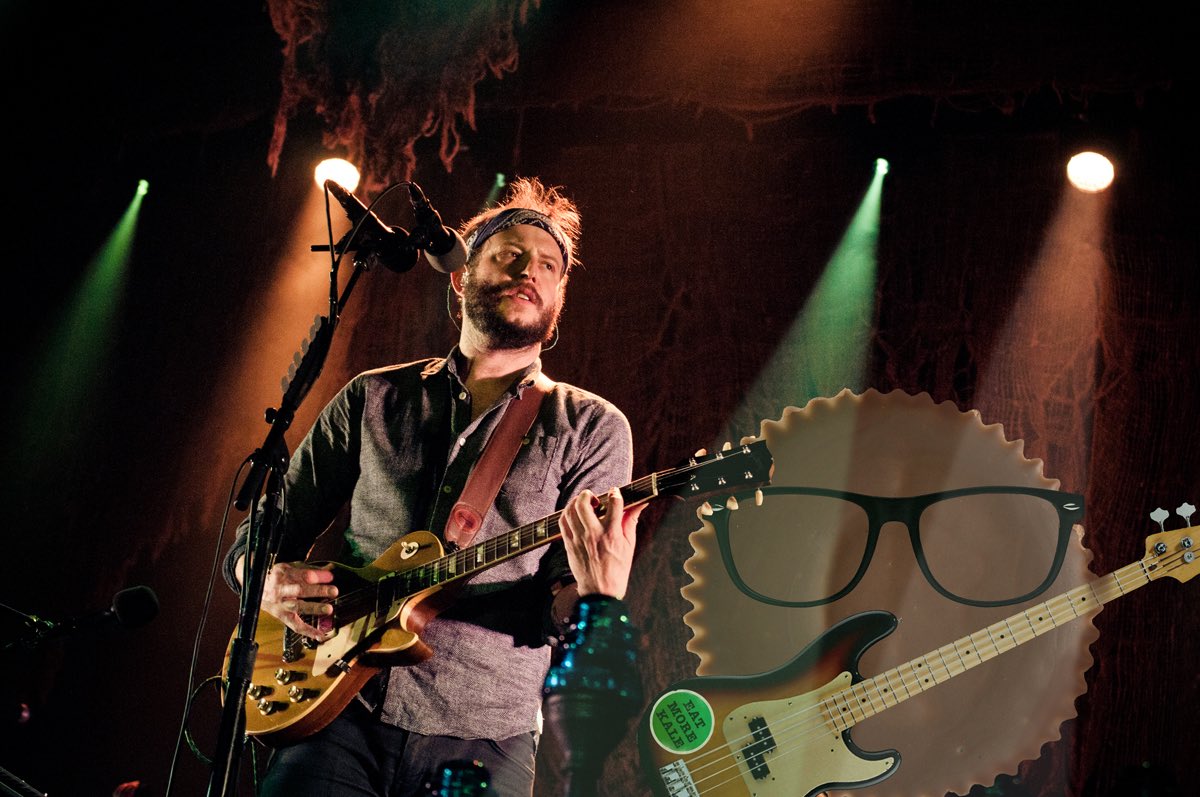 Reese's classic peanut butter cups are complex, layered, and deeply satisfying – we wouldn't be surprised if Justin Vernon and company had a bag on hand as they recorded their stellar 2016 album 22, A Million.  The record's mosaic of rich textures and gorgeous harmonies is not unlike the heavenly combo of peanut butter and chocolate, and fans can indulge in the new material at the band's upcoming shows.
If you love the spicy-sweet bite of Hot Tamales, the scorching funk rock of the Red Hot Chili Peppers is right up your alley. The Chili Peppers ended a five-year studio hiatus in 2016 with their Danger Mouse-produced 11th album The Getaway, and they'll be bringing the fire on their upcoming North American tour.
Like Laffy Taffy, Gwen Stefani's confectionary pop jams are sweet and perseverant. Stefani's continual stylistic evolution over the past two decades has proven she's got serious staying power – just like that Taffy stuck in your teeth! Don't miss the former No Doubt frontwoman on tour in support of her raw and deeply personal third solo album This Is What the Truth Feels Like.
If you love the explosive, contagious fizz of Pop Rocks, the adrenaline-fueled pop rock of Panic! At the Disco is your jam. Don't miss these dynamite performers as they pop off with amped-up favorites like "This Is Gospel" and "Emperor's New Clothes" on their upcoming tour.
Eric Church's feel-good country tunes are friendly, familiar, and a bit twangy – just like those sour apple Jolly Ranchers you used to suck on as a kid. Don't miss Mr. Misunderstood as he kicks up dust with favorites like "Springsteen" and "Talladega" on his 2017 tour.
Stevie Nicks is the mistress of "Leather and Lace," and just like the classic licorice candy she's tough yet sweet and playful yet sophisticated. Hot off the heels of a massively successful reunion tour with Fleetwood Mac, Ms. Nicks is back on the road in 2016 for her much-anticipated solo outing, the 24 Karat Gold Tour.
Ring pops are a perennial favorite thanks to their irresistible blend of sugary sweetness and absolute fabulosity – and the same is true of Diana Ross's legendary voice and showstopping live performances. Don't miss this Motown maven and disco diva as she struts her stuff to timeless classics like "Upside Down" and "I'm Coming Out" on her upcoming tour.
When The Weeknd dropped his latest single "Starboy" last month, the Daft Punk-produced track hit us like a burst of flavor. The juicy electro banger is the first peek at The Weeknd's long-awaited third album, and fans are hoping to get more of a taste of Abel's new material at Voodoo Music + Arts Experience on Halloween weekend in New Orleans.
2. Sugar Babies/Sugar Daddies – Backstreet Boys
Just like these creamy caramel favorites, the Backstreet Boys are incomparably smooth. They may have been Sugar Babies back in their '90s heyday, but they're definitely Sugar Daddies now that they've been at it for more than two decades (they celebrated their 20th anniversary in 2013). With a new album in the works and a massive 2017 tour on the horizon, Backstreet's back in a big way.
Candy corn is a feel-good Halloween favorite, and the familiar pleasure it provides each fall shares a special something with the crowd-pleasing sounds of indie folk darlings The Lumineers. The band topped the charts earlier this year with their acclaimed sophomore album Cleopatra, and they've been celebrating ever since on their massive Cleopatra World Tour.
---
Looking for things to do for Halloween? Check out our October 2016 Events Calendar for Halloween and fall concerts, festivals, theater and shows near you.
Tags
You Might Like
An exciting array of food, drink, and assorted fun if you're heading to town for the Final Four.
Classic Southern fare and tons more to try in the South's ever-expanding epicenter of sports and shows.
The best spots to take a true bite out of NYC before or after your next event.