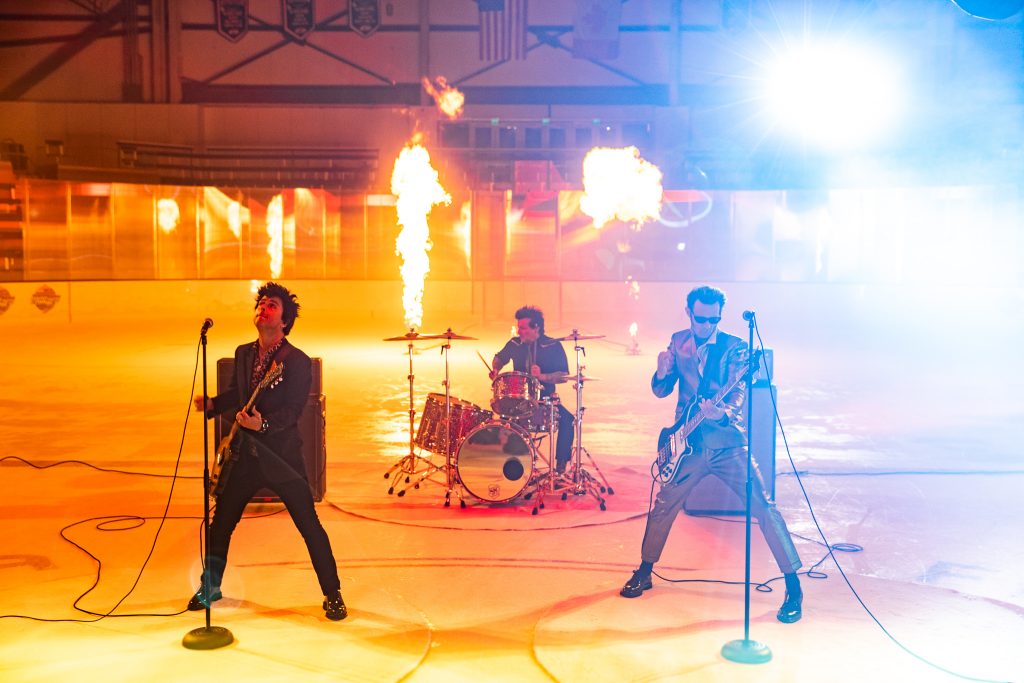 Green Day and the NHL are about to heat things up on the ice. The iconic pop-punk trio and Rock and Roll Hall of Famers have teamed with the NHL for a two-year partnership that will feature a snippet of the band's yet-to-be-released "Fire, Ready, Aim" as the opening theme song for NBCSN's Wednesday Night Hockey.
The track, from Green Day's forthcoming album Father Of All…, will debut on Wednesday Oct. 9 at 7:30 p.m. ET when the Philadelphia Flyers take on the New Jersey Devils. Take a sneak peak of the show's opening sequence featuring the NHL's biggest stars and Green Day's new song below.
Songs from Green Day's new album will appear in highlights, gameday broadcasts and much more, so be sure to keep your eyes and ears out this NHL season. And of course, be sure to pick up tickets to see Green Day on the HELLA MEGA TOUR with tour-mates Weezer and Fallout Boy. Tickets for the 2020 triple-headline tour on currently on sale.
You Might Like
As we head into the 2022–2023 NHL® Season, we want to make sure fans have all the information they need to get ready to see their favorite team hit the ice l...
One more place to catch excellent entertainment on the strip.
"The Rock" is a solid destination for an endless parade of sports, music and other entertainment.