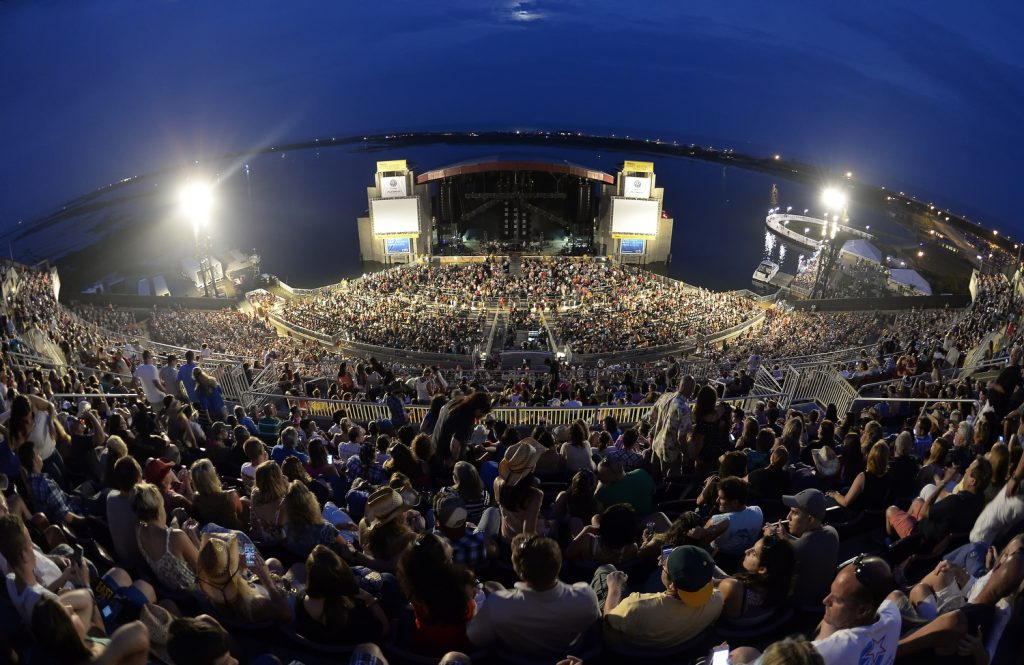 Summer in New York is made so much better by taking the time to escape the city and catch your breath – why not catch a concert as you adventure through the area, too? The Big Apple is always bustling with many musical options, but summer is made extra special by seeing shows in surrounding spaces where special scenes and savory food experiences can make your trek truly complete. Here's a few ways to make the most of your late summer field trips while you still can!
Best Restaurants Near New York Music Venues
A ride out to Jones Beach is a rite of passage for so many New Yorkers. As an original home to Warped Tour and an essential stop for so many acts that spend summer on the road, it's an iconic trek to take for those in the area. Before you get to the venue situated on the shore, check out The Craft House in Freeport, 8.9 miles before the Boardwalk stretch in Wantagh. International flavors and colorful cocktails await you along the Nautical Mile, unless you want to grab something at the venue itself like NYC food truck pop-ups by Nucha's Empanadas and the Gorilla Cheese truck.
The Catskills are pure magic, especially at this amphitheater stationed on the actual site of the original Woodstock festival. As craft culture continues to dominate the area, Bethel Woods has an addition of its own nearby, only 1.2 miles away: The Dancing Cat Saloon – which also serves as the site of the Catskill Distilling Company – home to small batch spirits from whiskey to gin, and Woodstock-inspired vodka. There's even an express charter bus service that takes you from New York City straight to the Saloon!
If you find yourself on Long Island for any relevant summer reason – be it beaches, family, or wine country – there's still time to top off your field trip with a show in the heart of Farmingville. Only 4.6 miles away, a family-owned spot like Ristegio's offers every themed happy hour you could imagine, and menu items fit for a crowd across cuisines, from extra-long brunch to sushi specials.
It's a true summer win to take a far-our field trip that keeps you on the 'track' of your main mode of transportation – so hop on the subway and take the F straight to Coney Island for the brightest essence of an NYC summer. It's true that no trip the the Boardwalk is complete without paying your respects to Nathan's in it's very original location dating back over 100 years. In fact, you can even grab a Nathan's Famous hot dog inside the venue. If something else is your speed, Ford Amphitheater also offers the Terrace Grill with fresh burger and sausage options, too.
You Might Like
One more place to catch excellent entertainment on the strip.
The Home of the Blues celebrates music, sports and entertainment of all kinds.
The Sooner State boasts a premier destination for sports, music and a vast array of other entertainment.