Exclusive Interview: Hardwell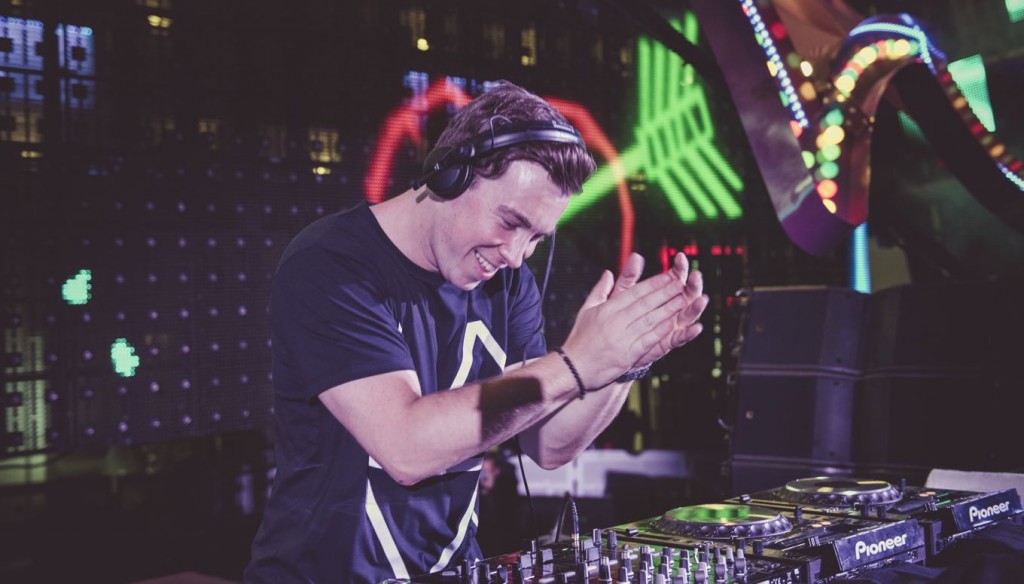 We caught up with superstar Dutch DJ Hardwell, who took some time out of his busy touring schedule to dish on bizarre booze, his upcoming US gigs, and his current summer residency on the EDM island paradise of Ibiza.
Hardwell has brought audiences around the world together with his epic builds and dope drops, becoming one of the biggest house DJs on the international scene in the process. Since his 2011 breakout track "Zero 76", this Dutch dynamo has become a favorite with EDM lovers everywhere for the uplifting atmosphere he creates at his festival and residency sets. Hardwell's infectious hooks and body-rocking beats have translated into over 100 million views on YouTube and the No. 1 spot on DJ Magazine's top 100 DJ list. But all the success hasn't jaded him one bit, as we recently learned when we sat down with Hardwell to discuss what's next for the jetsetting superstar.
TICKETMASTER: You are doing a residency at Ushuaïa Ibiza this summer. What can fans expect from your set in Ibiza?
HARDWELL: It's one of the few sets where I actually play for 2 hours. For a festival you only get booked for like 1 hour.
We have Hardwell's Carnival, with a great line-up with lots of guys from my label Revealed. I also have a couple of friends like Afrojack, W&W, Sunnery James & Ryan Marciano joining me. We're one big family of friends and we have a lot of fun on stage.
This year with the Carnival theme, everything is very colorful and happy. What you can expect is a lot of great music and happiness.
TICKETMASTER: How would you describe the atmosphere of Ibiza to someone who hasn't been before?
HARDWELL: Ibiza is amazing! You have to keep in mind it's one of the most legendary places in the world when it comes to dance music, with a great history.
All the DJs are here during the summer. You can visit super underground parties, super mainstream parties, everything as a dance fan is here.
So yeah, the parties are really great. People actually book their vacation to party, and you can tell by watching the crowd and how energetic they are. It's definitely one of the places to be.
TICKETMASTER: This is your second season at Ushuaïa. What do you like the most about your shows here and about the venue?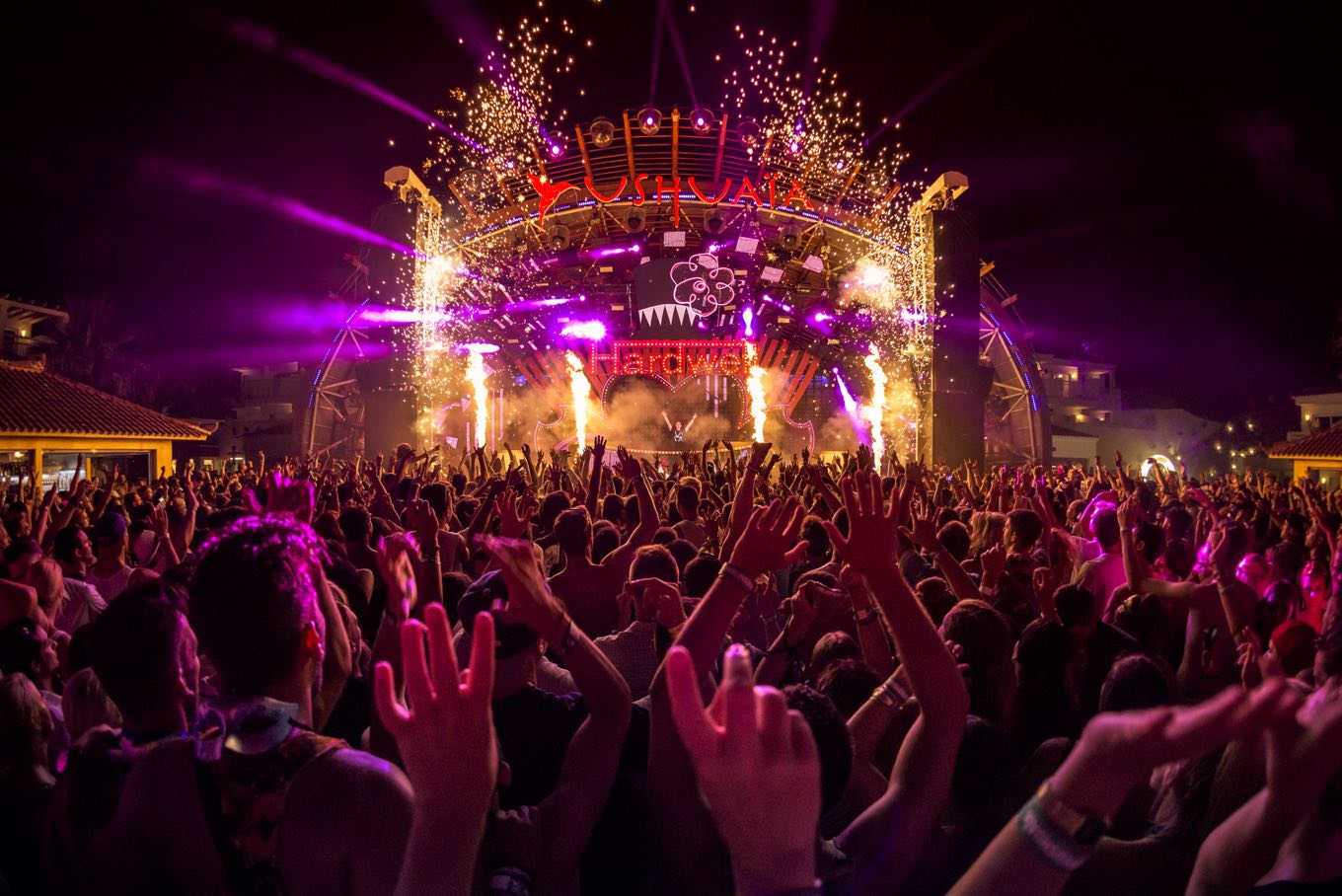 HARDWELL: I love Ushuaïa! I think if you book a summer vacation you want to stand in the sun and party outside. If you go to any other club in Ibiza, with all due respect, it doesn't have that special feeling of being in Ibiza. So that's what I really like about being at Ushuaïa, you really feel like you are at a daytime party. The venue is great, everything is great, from lighting, to sound system, to people we work with. It's an amazing venue. As a DJ, I always dreamed of having a residency on Ibiza, so I'm really happy to have one now.
TICKETMASTER: Did you ever come to Ibiza to party before becoming a world-renowned DJ?
HARDWELL: Never to party… This is my sixth year on Ibiza and I've been playing in all the clubs around the island. It's been a dream to have my own residency, but I've also had a great time playing at all the clubs as well.
TICKETMASTER: What are your favorite venues and festivals to perform at?
HARDWELL: Venues are really hard. Every club has its own atmosphere, and it depends on the country you're in. If it comes to festivals, I'd have to say Tomorrowland, Ultra Music Festival, EDC, and definitely Coachella. Coachella has everything: EDM, bands, indie, underground, everything for a music lover. It's the place to be.
TICKETMASTER: When you're touring, do you have time to sightsee? What are your favorite spots in Ibiza?
HARDWELL: Normally when I travel I don't have the time to do any cultural stuff, or visit any fancy places. Well, I'm living on the island for two months now. Yesterday we hired a boat and went to Formentera and we liked it over there. My tour manager took me for the first time to the Fish Shack in Sa Punta (Talamanca). It's a great place to be, there are lots of places here in Ibiza that I really like.
TICKETMASTER: Can you tell us where the nickname "Hardwell" comes from?
HARDWELL: I have a Dutch last name, van de Corput, and if you translate Corput into English you get "Hardwell". It was quite simple!
TICKETMASTER: What would people be surprised to learn about you?
HARDWELL: I think a lot of people don't know that I started out as a hip hop DJ and became quite famous in Holland. But I wanted to produce dance music, so I made the decision to restart my career as a house DJ.
TICKETMASTER: Which collaborations with other artists have been the most significant for you and why? Is there any artist you would like to collaborate with but haven't had the opportunity yet?
HARDWELL: I really enjoyed one of my latest collaborations with Jason Derulo, "Follow Me". One really significant collaboration was "Zero 76" with Tiësto in 2011. That put me on the map, especially in America. A lot of people hadn't heard about me and they were like, "Who is that young guy with Tiësto?" So that track really worked out for me.
If I have to pick out someone to work with it would be Pharrell Williams. I admire him as a producer, singer, songwriter and just an amazing person. It would be good to share some studio time with him.
TICKETMASTER: What's the weirdest gift/proposal you have ever received as a DJ?
HARDWELL: I think I was in Bangkok for my I Am Hardwell tour and after the show a girl gave me a bottle of alcohol that was all yellow. I didn't even know what it was. It had a scorpion inside of it and a dead snake around it. What was it? A scorpion and a snake in a bottle of booze! I was like, "Ok, you can keep it".
TICKETMASTER: Some people compare Ibiza with Las Vegas as a world capital for partying and electronic music. What would be the main differences between the two places for you?
HARDWELL: Many differences. First of all Ibiza has a great history when it comes to dance music, people who are on this island breathe dance music. Vegas is more like a theme park for adult people, people go there for 24-48 hours. They just go out because they heard great stories about the club. It's a different crowd, different culture.
Here we are on an island, a paradise. Vegas is a desert, with buildings that came out of nowhere, it's completely different.
I like to play both. I have my residency here and my residency in Vegas, but you can't compare them. They are completely different.
TICKETMASTER: You've got a number of shows coming up in the US. Are there any cities or venues you're particularly excited to play?
HARDWELL: Definitely. If I'm not mistaken the 14th of November I'm bringing my new I Am Hardwell world tour back to San Francisco. It's the first date we've actually announced for America, more dates are coming, but I'm really excited to come back for this date after a year.
TICKETMASTER: This season you're appearing at VELD Music Festival in Toronto. Who are you most excited to see when you are not on stage yourself?
HARDWELL: Deadmau5 is at the festival, so I'd definitely say deadmau5, 100%.
---
All this Ibiza talk got you curious? Check out our First-Timers Guide To Ibiza to learn more about making the trip to Spain's EDM island paradise.
Tags
You Might Like
As we prepare for Lollapalooza's virtual 2020 installment, let's look back at the moments that made the festival iconic.
Headed to Voodoo? Here's everything you'll need.
The first weekend of Austin City Limits Music Festival was picture perfect.