Exclusive Interview: A Thousand Horses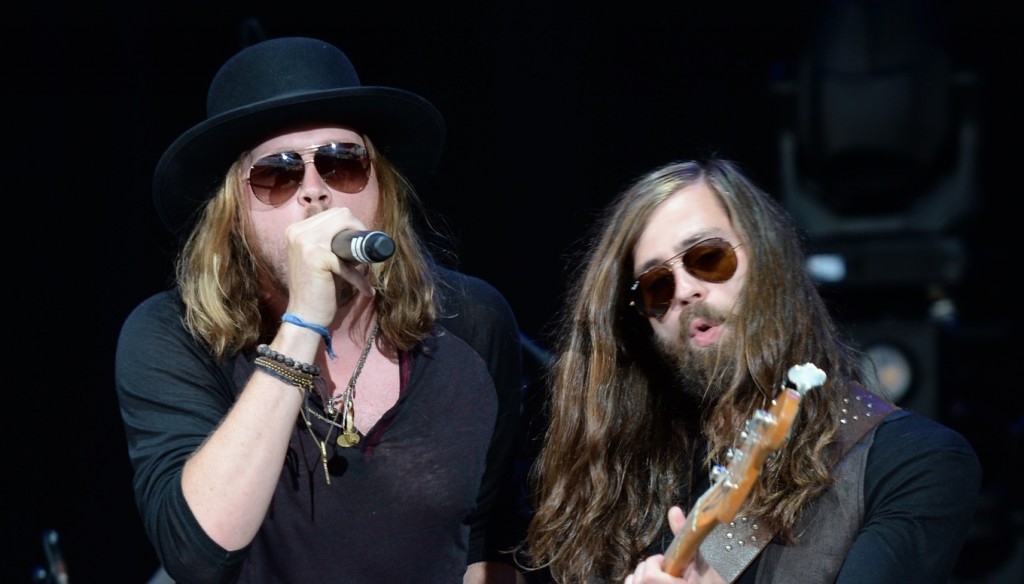 We recently caught up with with Nashville-based country rock favorites A Thousand Horses who are touring now with Darius Rucker on the the Southern Style Tour 2015. They've been shaking things up in Music City since 2010 and know the scene inside and out, so when they started talking about their favorite bars, venues, and karaoke spots, we shut up and listened. Check out the interview below for the band's insider knowledge on Nashville nightlife, their musical influences, and their upcoming tour plans.
TICKETMASTER: A Thousand Horses' album Southernality came out in June. How would you describe it to someone who doesn't know your music yet?
MICHAEL: The album consists of our stories from the last 5 years. It has the feel-good songs, the break-up songs, the party songs. I feel like it has something for everyone.
TICKETMASTER: The album's lead single "Smoke" is already wowing fans and critics. How do you feel about the track's success so far?
BILL: It's crazy. Every time I hear it on the radio or see people in the crowd singing along when we perform it live, I still find it hard to believe! This has been an incredible experience and we feel very blessed that it is happening to us.
TICKETMASTER: Do you have a favorite song from Southernality? What do you like about it?
ZACH: I'm proud of all the songs on Southernality, but I think my favorite might be "Sunday Morning." That song came about very organically; it originated during a writing/jam session that we did with Rich Robinson from the Black Crowes. We stayed in an old church in Nashville for 3 days and did nothing but create music. It was a really cool experience that had a special song come out of it.
TICKETMASTER: You're joining greats like Tim McGraw and Keith Urban at some festivals this year including Route 91 Harvest Festival and CMA Music Festival. Who are you excited to see when you're not on stage yourself?
GRAHAM: I'm really looking forward to seeing some of our good buddies like The Cadillac Three, Frankie Ballard, Brett Eldredge, and Drake White. We've all played together and had a blast! I'm also really looking forward to seeing some of the greats like Gary Allan, Keith Urban, Lady Antebellum, and Tim McGraw!
TICKETMASTER: The band is opening for Darius Rucker on his Southern Style Tour. What do you have planned for the tour? How would you describe one of your live shows?
MICHAEL: The plan is to have a ton of fun and learn from one of the greats. Our live show is very loud and electric with lots of energy. We just want everyone to have a good time.
TICKETMASTER: What's the last live show you saw as a fan that really blew you away?
BILL: One of the best shows I've ever been to was Paul McCartney at Piedmont Park in Atlanta, GA. As soon as he hit the first note of "Blackbird" it started to monsoon outside. Neither he nor anyone in the crowd were affected. He kept playing, and we all kept singing along in the torrential rain; I'll never forget that.
TICKETMASTER: Your songs have elements of country, rock, and blues. How did this diverse sound come about?
GRAHAM: We all grew up listening to all kinds of music. When you get the 4 of us together, it's just the sound that we make naturally. I think that's part of what makes a band "a band."
TICKETMASTER: Who were your big influences starting out and who influences you now?
ZACH: As a kid I was influenced by '90s rock on the radio. I decided I wanted to play music after watching the Smashing Pumpkins perform on the MTV Music Awards, but it wasn't until high school that I discovered country music. All the girls at my school were listening to it, so I figured I better see what it was all about! I fell in love with the story-telling of country music. My first concert was actually the Dixie Chicks at Phillips Arena in Atlanta. I also love the Rolling Stones and how they can play so many different styles (rock and roll, country, disco) but always sound like the Stones. I think it's cool how a group of different personalities can come together and make something that's totally unique.
MICHAEL: Black Crowes and Tom Petty are still big influences to me. I also love artists like Eric Church and Miranda Lambert. Honestly, the list could go on forever!
TICKETMASTER: Where are your favorite spots to perform in Nashville?
MICHAEL: Man, I love playing The Basement, and 12th & Porter was always a big spot for us.
TICKETMASTER: Describe your ideal night out in Nashville.
ZACH: My ideal night out in Nashville would start off with me and my friends pre-gaming on my front porch and playing cornhole in the front yard. Then, we'd probably go down to Broadway and hit up Robert's Western World to see some real honky tonk music. The night would definitely end at Lonnie's in Printers Alley to sing some karaoke where I would sing Alan Jackson's "Chattahoochee."
TICKETMASTER: Can you share one picture with fans that's on your phone right now? It can be anything – a moment on tour, a recent meal, etc.
BILL: Here is a picture of us backstage after our first performance at the Grand Ole Opry: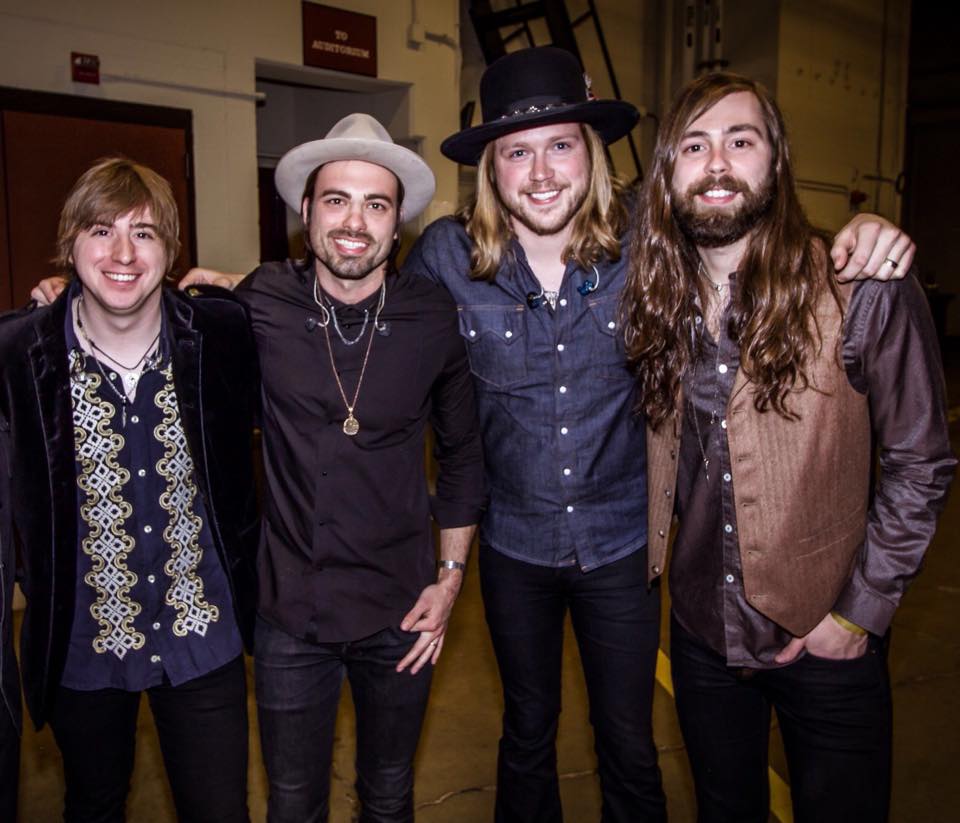 TICKETMASTER: Can you give us a link to a YouTube video that you like or that means a lot to you (it can be anything you want!) and tell us why you chose it?
GRAHAM: I chose Lit's "My Own Worst Enemy" because this was one of the first albums I ever bought as a kid, and now we're friends with these guys. We even had the honor of touring with them.
TICKETMASTER: What's your favorite piece of live event memorabilia (concert T-shirt, ticket, etc.)?
BILL: I save every backstage or All Access pass we get while touring. I have a massive collection now, and going through them from time to time always brings back memories.
You Might Like
As we prepare for Lollapalooza's virtual 2020 installment, let's look back at the moments that made the festival iconic.
Headed to Voodoo? Here's everything you'll need.
The first weekend of Austin City Limits Music Festival was picture perfect.