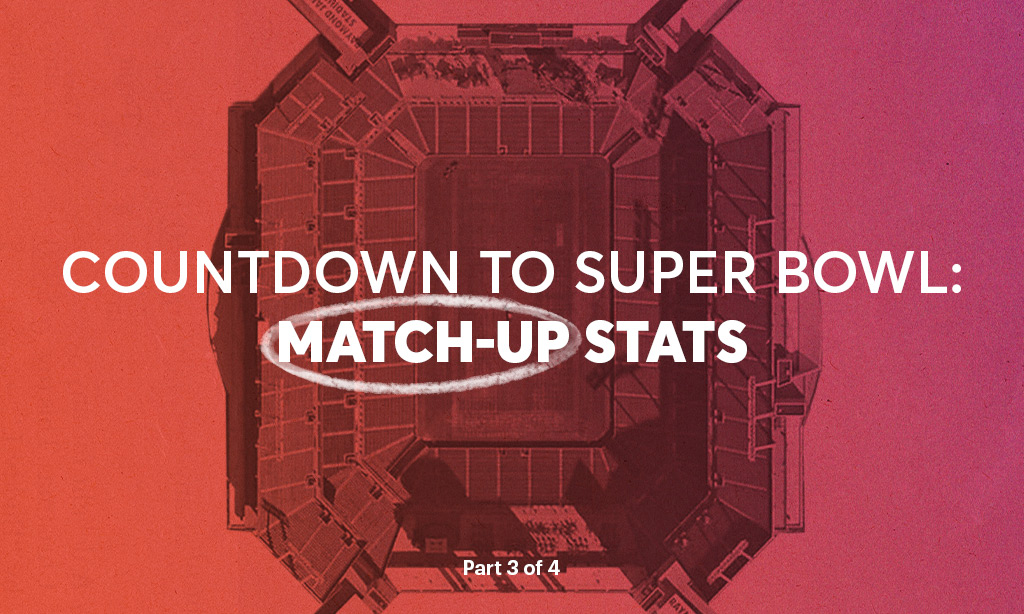 As anticipation for the Super Bowl grows, we took a look back at last year's stats to mine the most interesting trends we saw. Our takeaway? Even with an insanely unprecedented year (that phrase again!), NFL fans' love for the game stayed as strong as ever. From how fans found ways to rally for their team to what we know about Super Bowls past, this four part series illuminates that while football's all heart—it's also a numbers game. For tickets to this year's game, head here.
Chiefs and Bucs Fans

Chiefs and Bucs fans represented the top 23% of demand from the NFL season.
Last year's Super Bowl LIV represented 83% of Chiefs fans' live events dollars, and 72% for Bucs fans. 
However, the Super Bowl isn't the only event these fans go to. On average, Bucs fans attended 3.53 events throughout the '19-'20 season while Chiefs fans went to 3.46. 
So what other events do fans of both teams like? Well, they have more in common than they might think. 

Outside of the NFL, fans of both teams purchased the most tickets to events of the same categories: 
Their top 3 most favorited artists on Ticketmaster are also the same: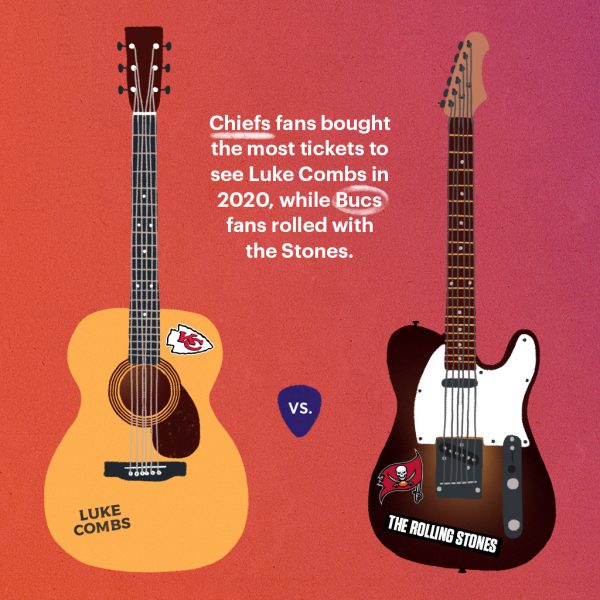 Recently, the most popular concert ticket purchase by Chiefs fans is Luke Combs. Bucs fans, on the other hand, are looking forward to seeing The Rolling Stones. 
Which out of town sports team are they both dying to see? The Los Angeles Lakers.
See Part 1 of our Countdown to Super Bowl series for more stats about NFL fans' love for the game. See Part 2 for stats about Super Bowl Tickets. 
Ready to start searching for your Super Bowl tickets? See available tickets now.
Curious what gameday will be like? For starters, tickets are 100% mobile this year. The NFL has partnered with state and local officials alongside the Centers for Disease Control (CDC) to develop new protocols to help maximize safety. You can show up to Raymond James Stadium confident that you'll enjoy a seamless experience, from the parking lot and turnstiles to concourses and ultimately, your seats. 
The 19 NFL teams that welcomed over 800,000 Ticketmaster fans back this season all followed strict CDC guidelines to ensure safe outdoor experiences, including requiring masks, installing hand sanitizing stations, regularly testing staff, and utilizing mobile ticketing for contactless entry. Thank you to all the teams and venue staff who worked tirelessly to make this happen. Our love for this sport was only made stronger thanks to your help.
Learn more about gameday guidelines for Super Bowl LV by checking out the NFL's Fan Gameday Playbook.