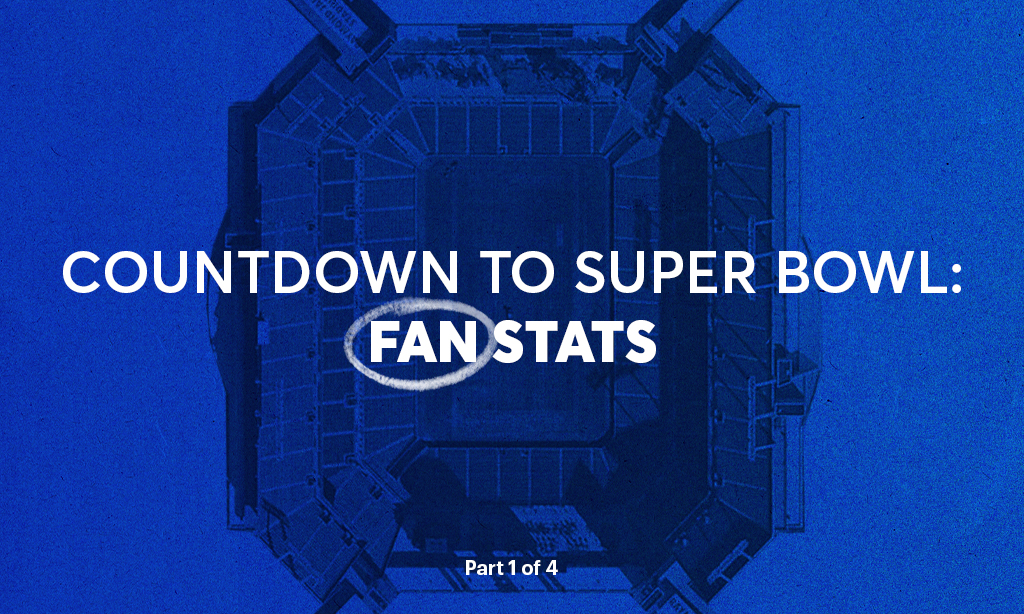 As anticipation for The Big Game grows, we took a look back at last year's stats to mine the most interesting trends we saw. Our takeaway? Even with an insanely unprecedented year (that phrase again!), NFL fans' love for the game stayed as strong as ever. From how fans found ways to rally for their team to what we know about Super Bowls past, this four part series illuminates that while football's all heart—it's also a numbers game. For tickets to this year's game, head here. 
2020 Didn't Stop Fans from Loving Football

Fans visited their favorite NFL team pages on Ticketmaster 7,472,550 times this past Regular Season.
The Cleveland Browns, Dallas Cowboys, Indianapolis Colts, Kansas City Chiefs, and Miami Dolphins fans showed up with a combined 3,455,198 visits to our site — about 50% of all NFL traffic on Ticketmaster.

289,896 of these fans got to see their favorite teams in person (although this doesn't include data on the Dallas Cowboys). 
78% of Chiefs attendance came from new fans. Welcome to the Kingdom!

While the Pittsburgh Steelers welcomed the fewest fans back into stadiums, fans still found a way to show their love for the team. They rank as the most favorited NFL team in our app with 47,937 favorites.
Most fans attended games in socially-distanced pods of 2 or 4 (85% of all orders).
But to the Steelers fan who attended a game by themself in a pod of 1: we applaud your fandom.

97% of tickets were mobile during the Regular Season — that's 798,286 paper tickets saved! Enough to wrap around Raymond James Stadium 130 times. Or walk from TPA to Ray Jay and back 50 times.
Bucaneers, Chiefs, Falcons, and Washington fans were the most digitally savvy, with 100% of fans going mobile!
Ready to start searching for your Super Bowl tickets? See available tickets now.
Curious what gameday will be like? For starters, tickets are 100% mobile this year. The NFL has partnered with state and local officials alongside the Centers for Disease Control (CDC) to develop new protocols to help maximize safety. You can show up to Raymond James Stadium confident that you'll enjoy a seamless experience, from the parking lot and turnstiles to concourses and ultimately, your seats. 
The 19 NFL teams that welcomed over 800,000 Ticketmaster fans back this season all followed strict CDC guidelines to ensure safe outdoor experiences, including requiring masks, installing hand sanitizing stations, regularly testing staff, and utilizing mobile ticketing for contactless entry. Thank you to all the teams and venue staff who worked tirelessly to make this happen. Our love for this sport was only made stronger thanks to your help.