The Best San Francisco Venues for Concerts & Live Music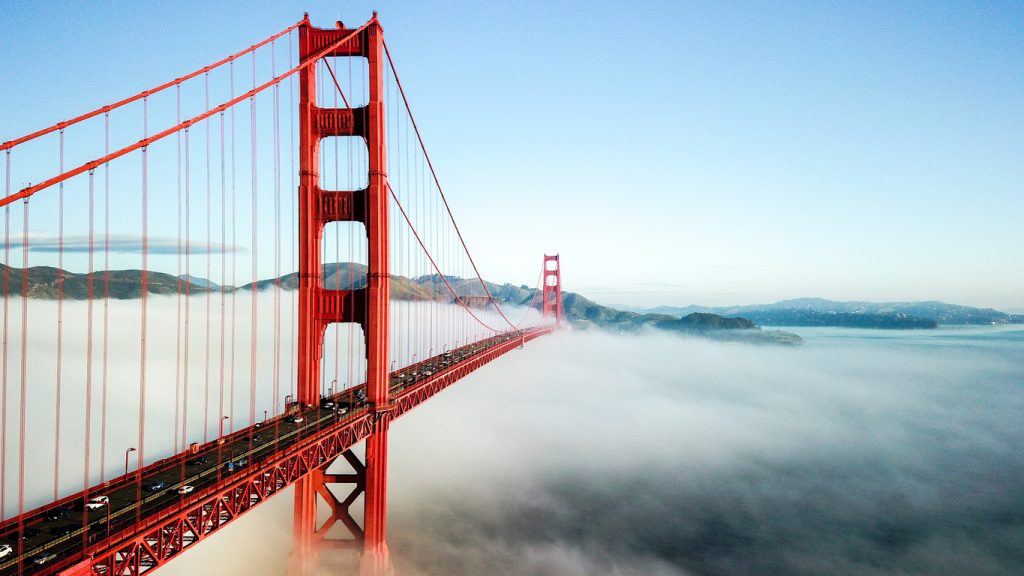 Welcome to the vibrant city of San Francisco, where music thrives and melodies fill the air. From the Gold Rush days on, San Francisco has always been a city that loves to entertain itself — and it does so with style and panache. Renowned for its artistic spirit and diverse culture, San Francisco offers a rich tapestry of live music experiences. From legendary venues that have hosted iconic performances to intimate stages that showcase emerging talent, the city's concert scene is a treasure trove for music lovers, artists and free-thinkers of all stripes that draws first-class touring acts, and pampers them with state-of-the-art sound systems and Barbary Coast fun.
San Francisco Music Venues
---
View this post on Instagram

This outdoor amphitheater, located in the city of Mountain View (just down the road from a little company called Google), is the go-to spot for music festivals and big-name tours (think Ozzfest or the Vans Warped Tour). It has a massive 22,500 capacity, with 6,500 reserved seats and 16,000 lawn spots. Built in the mid-1980s with the help of legendary promoter Bill Graham, this music venue attracts the likes of Rascal Flatts, Santana, Wu-Tang Clan, and many others – and that lovely, warm peninsula weather just south of the city means you won't freeze.
---
Situated a stone's throw from San Francisco's City Hall in the heart of the city, the Bill Graham Civic Auditorium was built in 1915 as part of the Panama-Pacific International Exposition. It was home to the San Francisco Opera in the 1920s, the San Francisco Warriors (briefly) in the 1960s, and even a Democratic National Convention in 1920. Some of the city's seminal '60s acts, including Janis Joplin and Jefferson Airplane, performed here, and it continues to draw consequential recording artists, from The Who to Lady Gaga. It was renamed for the legendary promoter Bill Graham in 1992, and plays host to booming touring acts of decades past, to today's biggest names in EDM.
---
The Masonic, perched atop San Francisco's Nob Hill, is many things: a fantastic music venue seating more than 3,300 people, a midcentury modernist architectural gem, and a meeting place for the secretive Masonic order. Built in 1958, this music venue deserves a visit just to view Emile Norman's enigmatic and riveting mosaic window, which reportedly contains gravel and soil from all 58 of California's counties and portrays Masonry's history in the state. The Masonic is also a great place to catch touring acts like Buddy Guy, Passion Pit, and Santigold. Renovated in 2014, the venue boasts a new stage and sound system, as well as luxury VIP boxes.
---
The Bay Area's other outdoor amphitheater, the Greek is a unique concert venue set on a wooded hillside above the UC Berkeley campus. Modeled on the ancient Greek theater at Epidaurus, it opened in 1903 with a student performance of an Aristophanes play, and Teddy Roosevelt gave the first commencement speech there the same year. (Mario Savio, the Dalai Lama, and William Randolph Hearst have also given speeches from its stage.) But the 8,500-seat theater's lifeblood is music: greats like Alison Krauss, Neil Young, the Pixies, and Willie Nelson have all performed there. And in true Berkeley style, the Greek was reportedly the first major music venue to introduce composting and recycling.
---
Oakland's Fox Theater has had many lives. It opened in 1928 as a newfangled movie palace, featuring a Wurlitzer organ and amazingly intricate, gilded, quasi-Moorish designs, as well as the two enigmatic creatures with glowing eyes that crouch at either side of the stage. The Fox closed in 1966, a casualty of television's dominance, and spent the next several decades mostly unused. Mushrooms were reportedly found growing on the theater's carpet when Oakland native Phil Tagami finally persuaded the city to let him restore it. It re-opened in 2009 and quickly became one of the Bay Area's favorite concert venues, with its 2,800-seat capacity and wonderfully varied shows, including Alabama Shakes, Flying Lotus, James Blake, and more.
---
August Hall lives in the Native Sons of the Golden West building, which was built in 1912 and counted none other than Jack London, Richard Nixon, and Earl Warren as members. It was a USO club in the 1940s, a film theater in the '50s, and a center of DJ/dance culture in the first part of the 21st century as the nightclub Ruby Skye. Now it's newly restored, with three bars, a bowling alley (and one pinball machine!) downstairs, and a fabulous, eclectic lineup of artists clamoring to play in it. Check out the backlit stained-glass portraits of historic San Franciscans while you take in everything from OM to Royal Trux or the Rebirth Brass Band.
---
First, it was a vaudeville theater and a movie palace, which is only fitting for a theater that opened in 1922. Theater magnate Marcus Loew named The Warfield after David Warfield, a former usher who became a silent film star, and like other theaters of this era, the Warfield steps up the glamour at every opportunity, featuring sumptuous marble columns, gilt, chandeliers, and some amazing murals. It's a magical room to see a show in. In the early days, the 2,250-seat venue hosted the likes of Al Jolson, Louis Armstrong, and Charlie Chaplin; in recent decades, Prince, Carly Rae Jepsen, Nils Frahm and many more have graced its stage.
---
Okay, let's just get it out of the way: Yes, the Chapel was once a funeral parlor – but the 1914 former mortuary is alive as ever today. This tiny, lively concert venue is situated in the fashionable Mission District, in a small mock-Tudor building that was once part of the now-defunct New College's campus. The acoustics are excellent, and the intimacy of the live experience is unparalleled. New Orleans' Preservation Hall Jazz Band comes for regular residencies, and the programming is consistently adventurous: You may see Dave Chappelle or Steve Earle; a brand-new collaboration between experimental figureheads like Laurie Anderson, Terry Riley, and John Zorn; or Peter Murphy doing a weeks-long residency.
---
What can we say about the Fillmore that hasn't already been said? All the greats have passed through its doors: Jimi Hendrix. Muddy Waters. Otis Redding. Howlin' Wolf. The Fillmore began life as an Italianate-style dance hall in 1912 with socials and masquerades, and became a roller rink in the 1940s. Once Bill Graham got involved, it became Ground Zero for the '60s rock explosion, as the Grateful Dead, Jefferson Airplane, Quicksilver Messenger Service, Big Brother and the Holding Company, and countless others launched their careers there. Punk rock even found a home there in the '80s. Its concert posters rightfully inspire collections (and attendees at sold-out shows receive the night's poster for free), and it remains one of the city's premier venues. Don't forget to grab a fresh apple on your way in or out of the main room – one of Bill Graham's everlasting, charming traditions.
---
Of all the wonderful old music venues in San Francisco, the Great American has to be the most scandalous. Erected in the wake of the 1906 earthquake, it opened in 1907, and quickly gained a reputation as a bordello, with abundant gambling and drinking on the side. But this was no low-class joint: You can't find a more ornate interior, with gilded rococo balconies, marble columns, and the original ceiling murals still intact. The notorious burlesque dancer Sally Rand took it over in 1936, and it finally became a music venue in 1972. It hosted the greatest artists from the start: John Lee Hooker, Duke Ellington, Count Basie, Sarah Vaughan, Patti Smith and Arcade Fire among them. With a capacity of 470 people, it remains one of the city's dreamiest venues.
---
Browse San Francisco Concerts by Genre
You Might Like
Step inside Crypto.com Arena, home of the Los Angeles Lakers & LA Clippers, and learn more about this SoCal staple for sports and entertainment.
Step inside EverBank Stadium, home of the Jacksonville Jaguars, and learn more about this Florida staple for sports and entertainment.
Step inside Paycor Stadium, home of the Cincinnati Bengals, and learn more about this Ohio staple for sports and entertainment.