From Bourbon to Beats: Discovering Louisville's Live Music Venues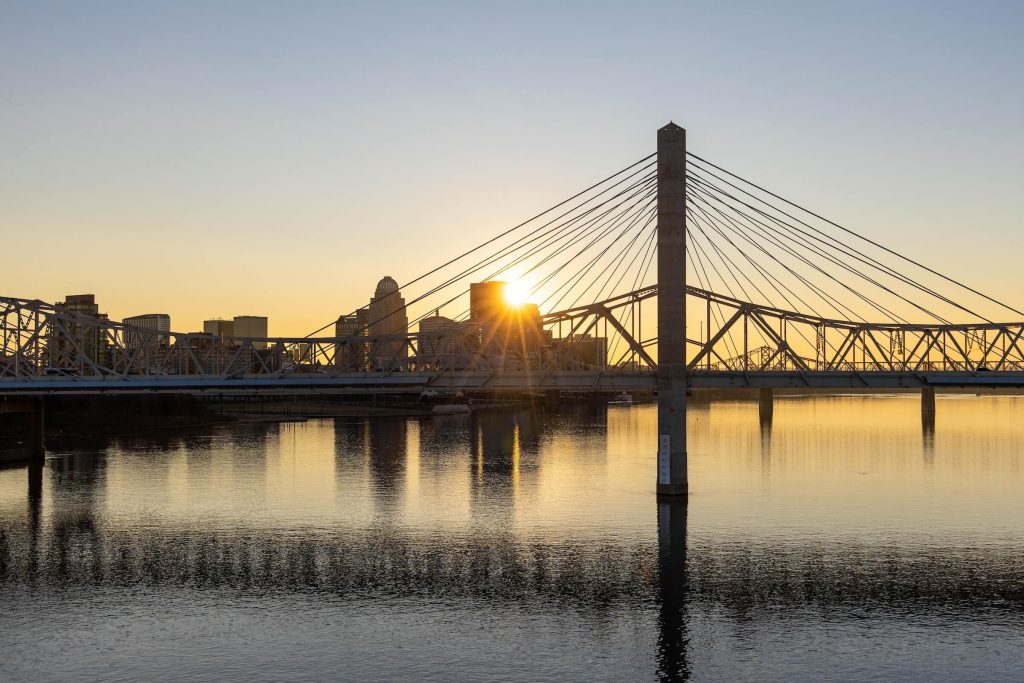 Welcome to Louisville, the dynamic city that resonates with the soulful melodies of bluegrass, the energizing rhythms of rock, and a vibrant music scene that captivates both locals and visitors. Nestled along the banks of the Ohio River, Louisville boasts a rich musical heritage and a thriving live music culture. From small intimate venues to large concert halls, the city offers a diverse array of stages that showcase the talents of both local artists and renowned performers. Join us as we embark on a melodic journey through the best live music venues in Louisville, where foot-stomping beats, soulful tunes, and electrifying performances await music lovers of all genres.
Louisville Music Venues
---
Located near the Ohio River, the KFC Yum! Center has enhanced Louisville's reputation as a top-tier sports and music destination. Opened in 2010, the arena boasts a 1.5-acre plaza, an impressive array of food and drink options, and plenty of parking — to the tune of over 21,000 parking spaces within five blocks of the venue. Best of all, the spacious arena (capacity is 17,500 for end-stage concerts and 22,090 for basketball games and center stage concerts) offers diverse entertainment options. It's home to the University of Louisville men's and women's basketball teams (go Cardinals!), and regularly hosts concerts from music superstars. In 2019, the KFC Yum! Center also hosted the prestigious NCAA Men's Basketball – South Regional games.
---

Although Headliners Music Hall opened as a concert venue in 1998, it's deeply intertwined with Louisville's rich whiskey history. In fact, the open-concept, 700-capacity space once served as a cafeteria for an adjacent distillery, and the building itself hosted big-band rehearsals during Prohibition. Nods to these bygone eras are still present — look no further than the circa-1939 murals on the wall — although the music bookings are decidedly modern, and hew toward up-and-coming as well as veteran rock, indie, hip-hop and Americana acts.
---
Not every music venue is located in a Tudor-Gothic building on the National Register of Historic Places. Then again, downtown's 900-capacity Mercury Ballroom — located in the ornate, colorful Wright-Taylor Building, which once housed offices for the distribution company behind Old Charter bourbon whiskey — deserves to operate in such a unique space. The standing-room, general-admission venue, which opened in 2014, boasts a first-class sound system and eclectic, cross-genre booking practices.
---
View this post on Instagram
Located several blocks directly south of the KFC Yum! Center, and kitty-corner from the Kentucky International Convention Center, Bourbon Hall is one of Louisville's newest venues, as it opened in May 2018. However, the 2,500-capacity space has a storied history: It was once a dance club called Coyote's that hosted acts such as Garth Brooks and George Strait. Today, the standing-room venue is a mecca for hip-hop—Rich the Kid and Gucci Mane have graced its stage — as well as classic country and hard rock.
---
Although located a bit off the beaten path, a little over eight miles south of downtown, the Tiger Room is a destination well worth seeking out. The intimate, standing-room space allows crowds to get up close and personal with artists onstage. Luckily, the Tiger Room's booking runs the genre gamut, from post-rock, metal, hard rock, and hip-hop. 
---
Located right next door to the Mercury Ballroom in the heart of downtown, the Louisville Palace originally opened in 1928 as a movie theater. The space continued showing films through the early '70s, but was eventually reopened as a performance venue in 1994. Today, the 2,800-seat theater boasts plenty of old-school glamour — look no further than the gorgeous, chandelier-laden lobby and Spanish castle-like flourishes near the stage — and a diverse booking schedule that encompasses pop, rock and country music, as well as theater and comedy. In a nod to its roots, the Louisville Palace also screens select retro movies.
---
Whitney Hall is one of three theaters located at the Kentucky Center for the Performing Arts. Situated just a few blocks west of the KFC Yum! Center, the Kentucky Center opened in 1983 as a hub for theater, dance and music. The sleek and contemporary Whitney Hall — which was named for Robert Whitney, the former Louisville Orchestra conductor — is a 2,377-seat, multilevel space that hosts Broadway-caliber theater productions, performances by the Louisville Orchestra, and other music-oriented offerings. 
---
As its name implies, Waterfront Park is an oasis of green space located along the Ohio River, north of downtown Louisville. Since 2010, the 85-acre enclave has also been the site of the Forecastle Festival, a three-day, activism-oriented extravaganza that's become one of the pre-eminent summer music festivals in the U.S. In fact, almost 70,000 people now converge on the city for Forecastle, which boasts a diverse lineup spanning indie, Americana, rock 'n' roll, hip-hop and soul artists, as well as the locally focused food and drink experience Bourbon Lodge™.
---
Browse Louisville Concerts by Genre
You Might Like
Step inside EverBank Stadium, home of the Jacksonville Jaguars, and learn more about this Florida staple for sports and entertainment.
Step inside Paycor Stadium, home of the Cincinnati Bengals, and learn more about this Ohio staple for sports and entertainment.
See what keeps the Sea of Red rising.