Jammin' in Jacksonville: The Best Live Music Venues for Concerts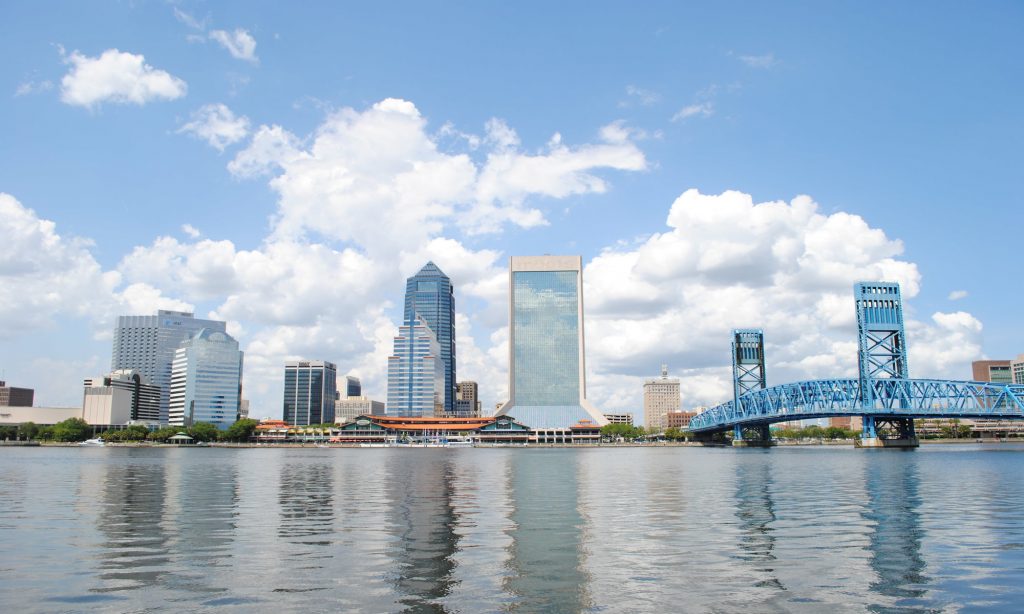 Welcome to Jacksonville, the vibrant city on Florida's northeastern coast that harmonizes sandy beaches with a dynamic music scene. While known for its sun-soaked shores and outdoor adventures, Jacksonville also boasts a thriving live music culture that resonates throughout the city. From cozy jazz clubs to sprawling amphitheaters, Jacksonville offers a diverse range of live music venues to suit every musical taste. Join us as we explore the city's hidden gems and popular hotspots, where talented musicians captivate audiences with their melodies. Whether you're seeking an intimate setting or an epic concert experience, Jacksonville's concert venues are ready to take you on a melodic journey you won't soon forget.
Six illuminated "Talking Continents" sculptures by artist Jaume Plensa flank the perimeter of the 15,000-person VyStar Veterans Arena, symbolizing unity through the sights and sounds of this vibrant multipurpose facility. A site for NCAA tournament games, it has also hosted family-friendly functions like Cirque du Soleil and Disney on Ice as well as concerts from music's biggest stars such as The Eagles, Rihanna and Elton John. A go-to stop for year-round sports, VyStar is home to the arena football Sharks, ABA's Giants and, most recently, the ECHL Jacksonville Icemen. Just off of the Mathews Bridge, VyStar has over 6,600 parking spots that it shares with nearby TIAA Bank Field, and since 2003, it's been known as the ultimate large-scale entertainment destination in downtown Jacksonville. 
Opened in 2017, Daily's Place is a direct result of Jaguars owner Shahid Khan's revitalization efforts for downtown Jacksonville's eastern portion. Comfortably sandwiched between TIAA Bank Field and FlexField, the 5,550-capacity amphitheater looks like a galactic spaceship from the outside. Inside, the three-tiered concert venue has hosted intimate concerts under its 80-foot ceiling with stars like Santana, Kenny Chesney and Mary J. Blige. Parking in the adjacent J Lot is included with a concert ticket, and when the huge sliding panels on the main floor give way to the gorgeous Florida sky, Daily's Place can quickly create a classic open-air concert feel. 
Times-Union Center for the Performing Arts
Located downtown on the St. John's riverbank, The Times-Union Center for the Performing Arts (TUCPA) is the premier hub for cultural programming in Jacksonville. Originally opened in 1962 as the city's Civic Auditorium, TUCPA underwent a massive renovation completed in 1997 that modernized the facility and drastically improved acoustics. The multidimensional TUCPA actually features three unique venues. Moran Theater, the main performance space with a 3,000-person capacity, hosts concerts from acts like J. Cole, Norah Jones and Tom Waits, as well as opera, ballet and Broadway musicals like Wicked and Hamilton. The shoebox-shaped Jacoby Symphony Hall seats 1,700 and, as its name suggests, is home to the Jacksonville Symphony. Lastly, the 600-seat Terry Theater hosts comedy, dance and community-focused events. Plentiful parking is available for each venue, and other parking structures lie within walking distance. 
Until the early '70s, downtown Jacksonville's LaVilla neighborhood prided itself on being "The Harlem of the South." Today, the historic Ritz Theatre is a community gathering place where people celebrate the neighborhood's rich African American history in the arts through jazz concerts, movies, lectures and other cultural events like the monthly variety amateur night, Puttin' on the Ritz. It's hard to miss the beautiful "RITZ" neon sign on the corner of the building that, even after a $4.2 million renovation, remained as a relic of the original 1929 Ritz Theatre Movie House. The Ritz has a 426-person capacity, and the adjoining LaVilla Museum contains 11,000 square feet of exhibits honoring 20th-century African American life and seeking to fill in the blanks of its history in Northeastern Florida. 
Once housing an early-century police station and originally opened in 1927, the Florida Theatre in downtown Jacksonville is one of the most historic buildings in the state. In its early concert venue days, this high-style movie palace hosted legendary musical acts — Johnny Cash, Elvis, Ray Charles — and today, the theater is included in the National Register of Historic Places. The unique entertainment landmark balances original features like the signature concave archways above the stage, marble and wrought-iron railings, and glass and copper entrance doors with modern technology, making it a memorable destination for acts like Fleetwood Mac, Wynton Marsalis and Lynyrd Skynyrd. Also home to the Florida Ballet and Theatreworks, the Florida Theatre stays true to its history by continuing to show classic movies on Sunday afternoons in the summer. With its two levels, the 1,900-capacity room offers a prime locale for today's best programming, while still exuding the beauty of its Mediterranean Revival style of architecture.
View this post on Instagram

The TIAA Bank Field in Jacksonville hosts the NFL's Jaguars on Sundays, its 68,000 seats filled with teal-wearing fans. Built in 1995, the former Jacksonville Municipal Stadium has been the Jags' only home for their entire existence in the NFL, and it has also hosted the annual Gator Bowl in college football since 1996. When not serving as a gridiron, TIAA Bank Field has featured heavyweights of music, including U2, Kenny Chesney, and Orlando's own NSYNC.
---
Browse Jacksonville Concerts by Genre
You Might Like
Step inside EverBank Stadium, home of the Jacksonville Jaguars, and learn more about this Florida staple for sports and entertainment.
Step inside Paycor Stadium, home of the Cincinnati Bengals, and learn more about this Ohio staple for sports and entertainment.
See what keeps the Sea of Red rising.