Here's How to Identify Counterfeit Tickets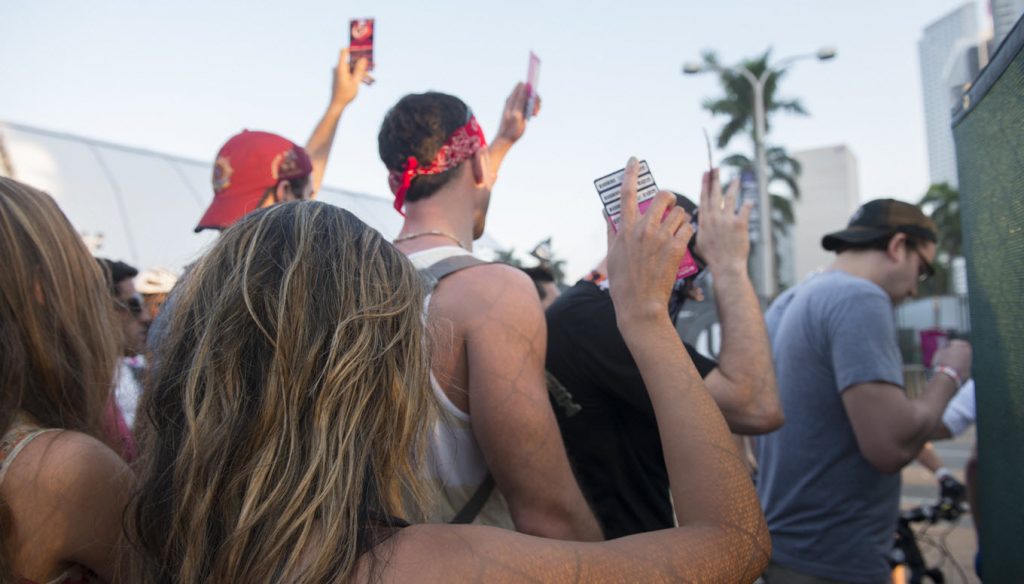 We are fans too and we know how important the incomparable live experience is. We strive to make sure your ticket buying experience is a good one so you can get into the show and have a great time. After the show, you can even let us know how we're doing and let your voice be heard.
With many high-demand shows throughout the summer, it's important for us to remind you about counterfeit tickets. We have heard heartbreaking and devastating stories from fans that didn't make it into a big show and were turned away at the door with counterfeit tickets. We don't want this to happen to you!
We have worked hard on our products to provide you more ticket options, but if you choose to look at buying tickets from other site or on a street corner near the concert venue, please take extra caution before you pay hundreds or even thousands of dollars to a stranger or unfamiliar website. Please consider the risk that your purchase could potentially involve counterfeit or fraudulent tickets. Since there is NO way to look at a ticket and determine if it is authentic, we recommend you buy from an authorized source. You may be able to spot a fake, but no one can look at a ticket and guarantee it is real just by looking at it.
When you purchase tickets, here are few things to consider to avoid purchasing counterfeit or fraudulent tickets:
Buy your tickets from official sources: the box office; the primary ticketer (like Ticketmaster); if it is a Live Nation show then LiveNation.com and the Live Nation mobile app; bands official fan clubs; and official resale marketplaces, such as NFL TicketExchange, NBATickets.com, NHL TicketExchange, and any ticket offered on Ticketmaster's resale platform. This will ensure that your tickets will be authentic. Tickets may often be available all the way up to the start of the event.
If you look for tickets online, only use websites you know you can trust. Some nefarious brokers create websites to look like the box office or artist fan club and the URL can be so similar to the official sites that they make you feel like you're purchasing directly from the source.
When it comes to buying resale tickets off of secondary ticketing websites, rest assured that all Tickets on Ticketmaster's resale platforms are authentic. If you are looking elsewhere, you must make sure you're dealing with a reputable business. Here are some things to look for:
• Transaction terms that are stated up front. Know how much you're being charged up front before you purchase.
• A refund policy, but do know that a refund policy doesn't guarantee you entry.
• Identification that they are a reseller, the website should state that the tickets they are selling are being resold, or in other words, they are not part of the initial on-sale to the general public.
• Specifics on tickets, which include shipping terms and availability dates. For example, if the reseller has tickets in-hand or if they are speculative tickets. Speculative or "spec" ticket postings are when resellers advertise tickets they don't actually have. If an event has not gone on sale yet to the general public, but seats are already being sold, that is a good indication that they are "spec "tickets. They do this so they have the greatest flexibility to find tickets to deliver to the buyer.
• Reissued tickets with new barcodes.
Cover the code! We cannot express this point enough, please do NOT take photos of your ticket stubs and post them on social media sites. This is the perfect way for nefarious brokers to rip these tickets right off you. We want you to enjoy this experience, it's meant for you. So please take the extra precautions so you can enjoy the night and avoid heartache. Read more about #CoverTheCode
Tags
You Might Like
Ticketmaster Request is a simple way to request tickets to certain popular and high-demand shows. From ticket prices to seat sections, you can easily customi...
Once live events are happening again, your phone will be super key to getting in at the door.
When plans change, the Ticketmaster app and website make it easy to sell your tickets.