Album Review: Beyoncé – RENAISSANCE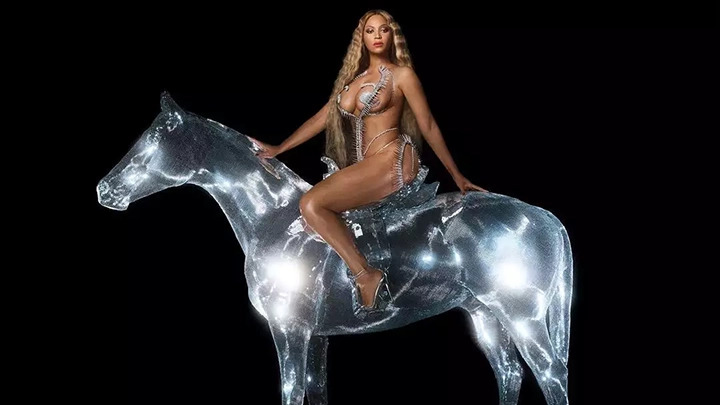 Six years since the release of Lemonade, Queen B returns with a sweeping history of the dancefloor.
As all the records made in 2020 see the light of day and all the PR talk of unprecedented times begins to peter out, it feels like just about everyone is ready to move on from the so-called lockdown album now.
That is, of course, unless you're Beyoncé, who at the last hurdle has thrown her own, head-turning effort into the mix. RENAISSANCE is the superstar's first solo album in six years, following the release of the audio-visual Lemonade back in 2016 to fervent response.
Projects such as the Disney's The Lion King and her duo with husband Jay-Z as The Carters kept the BeyHive busy enough, but after the lead single 'BREAK MY SOUL' dropped in June, summer 2022 suddenly became all about Beyoncé Knowles.


What's more, the 16 tracks that make up RENAISSANCE are only part one of a trilogy written and produced in lockdown. But what is this revival she speaks of? In short, the dancefloor.
Some may scoff at the assumption that dance music is in need of any revival, especially from the world of pop, or even at the fact that many of us didn't return to clubs as soon as they reopened their doors. But such is the magnetism of Bey that it doesn't really matter, as she powers through the history of dancefloor-filling music with prowess.
The record's first single wore its 90s house pop influence on its sleeve, reenvisaging Robin S' 'Show Me Love' with a deeper, modern thump. 'CUFF IT', a gloriously reckless admission, harks back to Daft Punk's own 2013 disco revival, though the singer's own touch feels more individual on 'VIRGO'S GROOVE', from a similar ilk.
On the topic of Daft Punk, influence and collaborator Giorgio Moroder is also pulled into Beyoncé's universe on closing bop 'SUMMER RENAISSANCE'. There's a touch of disco interspersed throughout the otherwise dark and sweaty pulse of 'DARK/Honey', while the Right Said Fred reference on 'ALIEN SUPERSTAR' blows a whiff of late 80s europop into an otherwise classically rhythmic Bey hit.


The dance influence isn't all Western, though. The appropriately fierce and visceral 'MOVE' counterbalances contributions from Nigerian breakout star Tems and Jamaican icon Grace Jones.
Afrobeat rhythms are never far, reaching their climax on the sweltering 'HEATED'.
Perhaps we had already returned to the dancefloor, but on RENAISSANCE Beyoncé shows, like only she can, how to return again and do it right.
RENAISSANCE is out today via Parkwood Entertainment.