Beyonce and Jay Z: A Love Story in 10 GIFs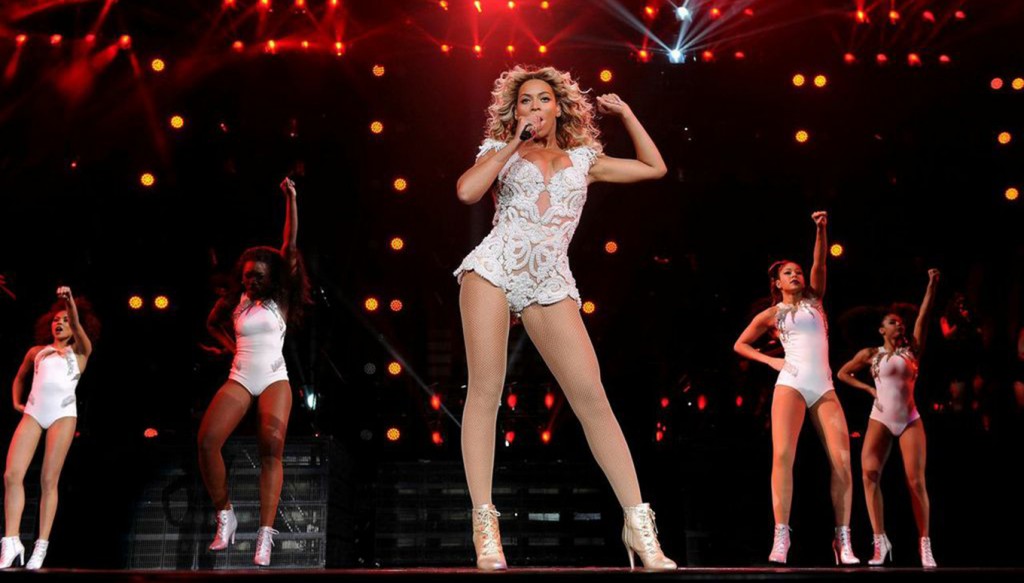 Haven't heard enough of Beyonce and JAY Z? It seems like it is hard to get away from the two as of lately, but nothing wrong with that! The two are one of the hottest couples right now and with their recent announcement of On The Run Tour together, it is only natural that we take a look at why they rock.
The two have been dating for over a decade now and have since been inseparable. We watched their relationship unravel from the beginning to getting married and having a baby. As their love grew, we also fell in love.
Here's a list of why we love us some Beyonce and JAY Z!
1. You can't help but think Beyonce and you can be best friends in real life.
2. When single ladies came out, you had it on repeat for about a year if not more (guys, don't lie).
3. They have so much swag and you envy it.
4. It's adorable how in sync they are with their playfulness and mannerisms.
5. They look so good together. SO GOOD!
6. They are drunk in love.
7. Don't you ever for a second get to thinkin' …. Beyonce is irreplaceable!
8. You wish you could shake it like Jay and Bey!
9. Did we mention they have swag?
10. Blake Lively. Guillermo Diaz. Sean Penn. Their friends > your friends. And they can get them to play in their make-believe "movie trailer" to promote their tour.
Beyonce and Jay Z are basically too cool to handle and possibly, the epitome of what you want your own relationship to be like. So until you find your own ride or die, you can just watch GIFs and videos of the cool couple. Or you know, watch their perfect love story live. Catch Jay-Z and Beyonce Live in your city!
Tags