MUNA Celebrate Album Debut with Sold Out Show in San Francisco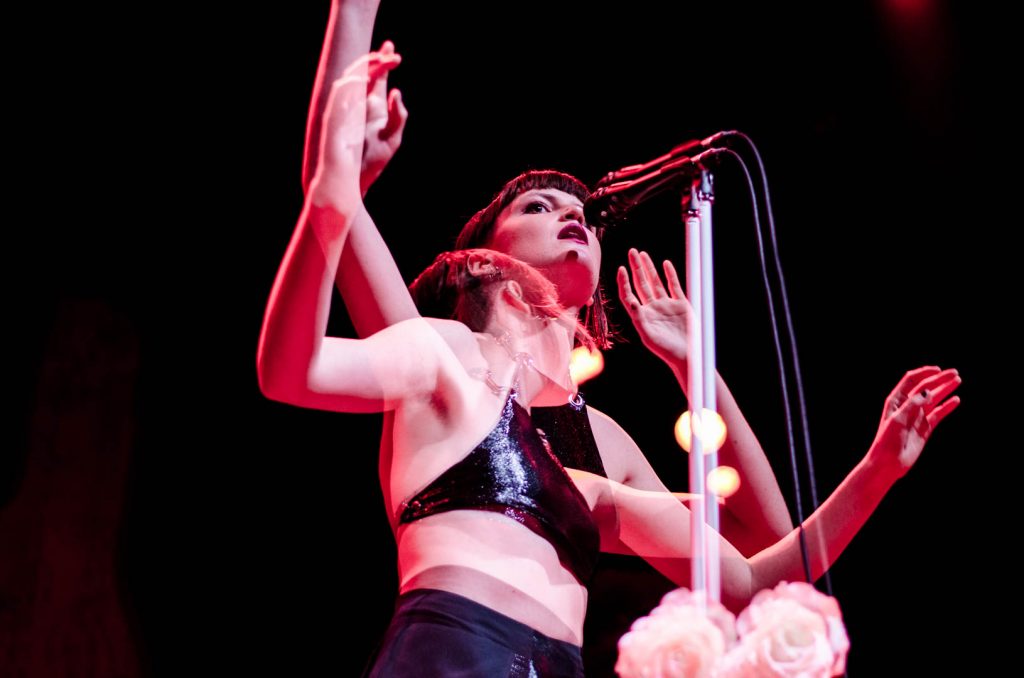 Watch Ticketmaster's Exclusive Facebook Live with MUNA
MUNA had the poise and dedicated fans of veteran rock stars on Friday night (Feb. 3), as they celebrated the release of their debut record About U at San Francisco's Rickshaw Stop.
It was a raucous, energetic show featuring passionate performances of fan favorites "Winterbreak," and "I Know A Place" as well as new tracks off the record, inspiring lots of dancing and singing from their fans.
"Our album is out," exclaimed lead singer Katie Gavin early in the set. "We're gonna play the album!" Met with an uproar from the crowd, MUNA launched into "So Special," the first track off of their dark, '80s synth-inspired album.
In addition to emphatic performances, they spoke onstage about the album's creative process and their journey from playing in their garage to headlining the Rickshaw Stop just a short year and a half later.
The energy from the packed crowd, including many fans already decked out in tour shirts, was palpable throughout the venue.
"You guys are so special to us. There wouldn't be an us without you," remarked Gavin at one point.
For as much as the show was a celebration for the band, it was equally a celebration for their fans.
On stage, MUNA made sure to offer recognition where it was due, frequently calling out fans they recognized from over the years. Demonstrating a uniquely intimate rapport with the crowd, this was definitely a night for everyone to let go and dance.
Before the show, Gavin, Josette Maskin (lead guitarist) and Naomi McPherson (guitar/synth) sat down for a Facebook Live Q&A with Ticketmaster.
In an excited mood, they chatted about what they're looking forward to on tour, their favorite songs, the making of the music video for "I Know A Place"… and what kind of pizza they would be.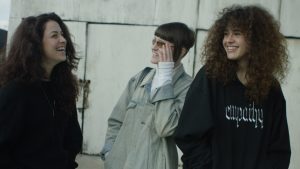 MUNA will continue their Lay Down Your Weapons Tour across the states this month, so be sure to check out their upcoming dates to experience their unforgettable live show in person.
You Might Like
Watch an intimate performance with the rising singer-songwriter.
Our partners at Ones to Watch invited Greyson Chance to perform live. It's a must-watch.
Our partners at Ones to Watch invited Carlie Hanson to perform live. Watch it here.