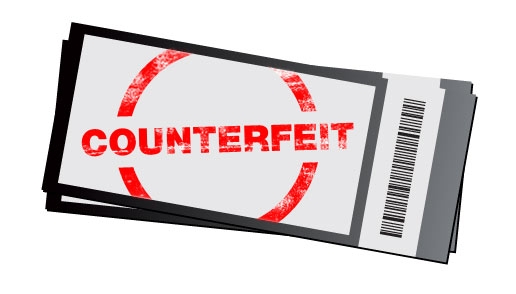 Are you one of the lucky ones that have a dream ticket to the NBA Finals? Planning to see your favorite artist this summer?
We love live events at Ticketmaster and while all events are special, certain events are really special and having tickets can be life changing. We just want to help make sure it is the good kind of life changing.
High demand events like these have tremendous fan interest and sadly that also means tremendous nefarious broker interest and some nefarious brokers create fake tickets and sell them to unknowing fans. It is devastating to be turned away at the door because the tickets you purchased are counterfeit.
We put together some of our best tips to help you avoid being scammed.
Before we get started, it is important to point out that counterfeit tickets are like counterfeit money in that reproductions can be very, very good and it is impossible to distinguish between a real and a fake. Be careful and think about buying tickets from a person on the street corner. (Seriously, when was the last time you laid out hundreds or thousands of dollars to a complete stranger? Don't let this happen to you!)
When purchasing tickets, here are a few tips:
1. Try the venue, box office or primary ticketer first.
Often times tickets are available, even right before the event. If you buy your tickets from Ticketmaster, you are guaranteed it is an authentic ticket.
2. Make sure when you look for tickets online you're using the websites you think you are using.
Many nefarious brokers concoct URLs to look like an extension of box office and charge astronomical prices. This is a tricky one, some of these website look SO much like the box office or artist fan club and their URL is very similar to the box office and they may also use terms like "official" and before you know it you are buying really, really expensive tickets…. even when the ACTUAL box office has tickets available.
3. If you are purchasing tickets on the resale market, find a reputable business to do business with! Here's what to look for:
Clear transaction terms that are stated up front. Reputable businesses let you know how much they will charge you;
A REFUND policy, but know that a refund policy doesn't guarantee you entry;
Identification they are a reseller the website should state that they are a ticket reseller;
Specifics on the tickets, including shipping terms, if the reseller has the tickets in hands or if they are speculative tickets (speculative or "spec" ticket postings are when the resellers advertise tickets they don't actually have, the telltale sign is a bunch of last row tickets listed at exorbitant prices. They do this so they can have the greatest flexibility to find tickets to deliver to the buyer).
4. Do NOT take pictures of your tickets and post them to Facebook or Tweet them. Nefarious brokers take these images and make counterfeits.
5. And as many mothers have advised, if it sounds too good to be true, it probably is.
We work hard every day to make things better for the fans and we hope these tips will help you avoid heartache. Thanks for being a fan!
Tags
You Might Like
All the tips and tricks you need to get the most out of your Ticketmaster account.
Garth Brooks has announced new shows for his Las Vegas Residency, Garth Brooks/Plus ONE at The Colosseum at Caesars Palace in Las Vegas and is using Verified...
Broadway is having a serious moment right now—perennial faves like The Lion King at the Minskoff Theatre, Wicked at the Gershwin Theatre, or Hamilton at the ...