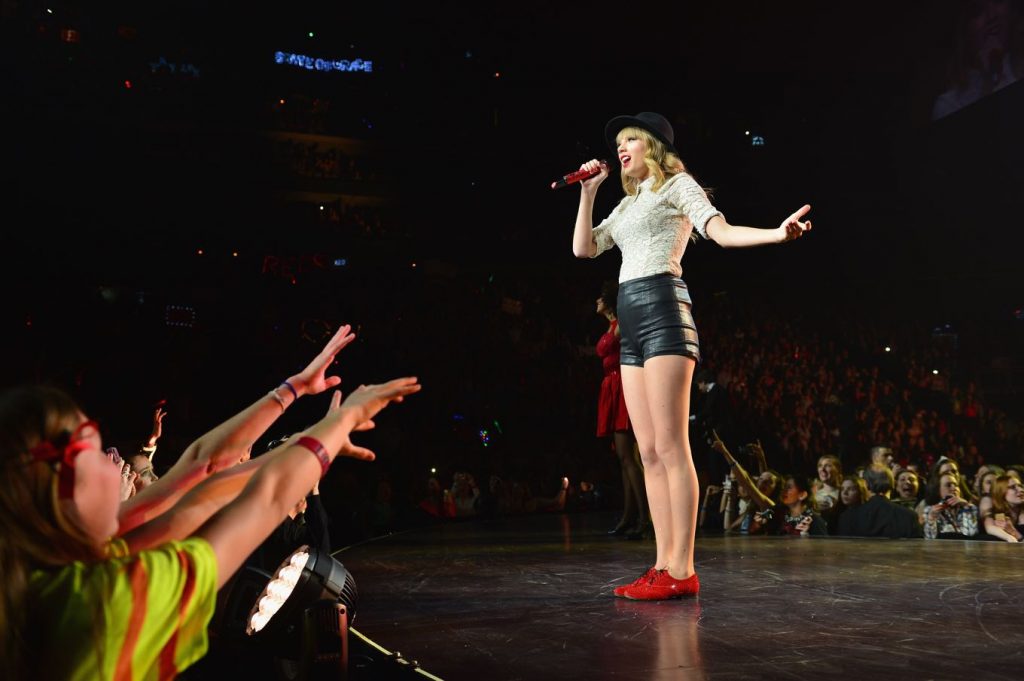 Taylor Swift is in full promo mode behind her latest album, Lover. Following her stunning performance on Saturday Night Live a few weeks back, the singer-songwriter has now graced National Public Radio's storied acoustic performance series, "Tiny Desk." Swift plays and explains the inspiration behind three Lover songs, including "The Man," "Lover" and "Death By a Thousand Cuts," plus Red standout "All Too Well.
"Songwriting is just really a cathartic, therapeutic thing to me," she explains. "So there are a lot of things I've written about in life that are the harder things I've had to go through… But it's also a bigger metaphor for — in life, you accumulate scars. You accumulate hurt. You accumulate moments of learning and disappointment and struggle and all that. And if someone's gonna take your hand, they better take your hand, scars and all."
Watch below, then be sure to score tickets to Swift's Lover Fest West and Lover Fest East performances.