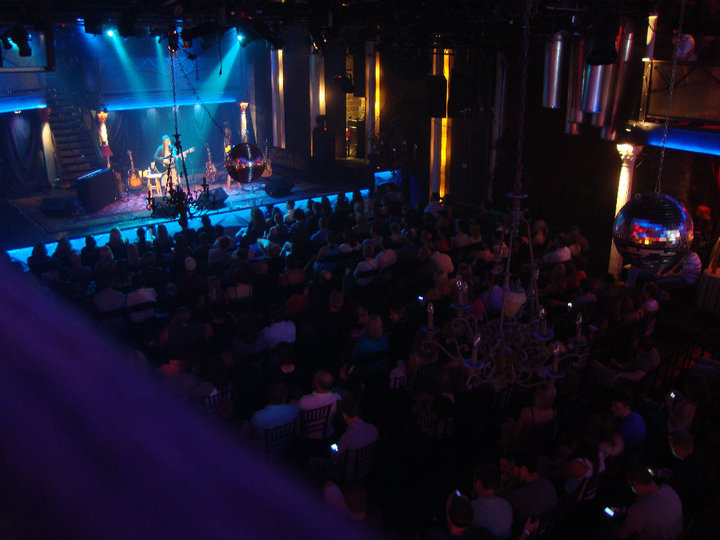 Varsity Theater History
In Minneapolis' Dinkytown near the University of Minnesota campus, the Varsity Theater is an Art Deco jewel that's long been a center of the city's cultural life. Originally opened in 1915 as the University Theater, the venue has lived many lives since it became the Varsity in 1939. An extensive renovation in 2005 and another in 2018 transformed the former vaudeville showplace and movie palace into a world-class concert hall that's among the nation's best.
Varsity Theater Performers
Since the Varsity began its latest and greatest incarnation as a concert hall, it's consistently attracted some of the biggest and coolest acts. Mumford & Sons, Phoenix, Janelle Monáe, Sia, The Civil Wars and Low have all made the stage their own. So have comedy greats like Dave Chappelle, who repeatedly packed the 962-capacity room for a six-show, four-night residency in April 2019.
Planning Your Visit to the Varsity Theater
Long a bustling part of Minneapolis thanks to the action on the University of Minnesota campus and Frank Gehry's eye-popping design for the Weisman Art Museum, the Dinkytown district has thrived even more in recent years. Visitors to the Varsity Theater are just steps from local institutions like the Loring Bar & Restaurant, Annie's Parlour and Tony's Diner. A post-show pizza slice at Mesa is another hallowed tradition.
Varsity Theater Frequently Asked Questions
What are the parking options at the Varsity Theater?
In addition to street parking, public parking is available at the Venue at Dinkytown (on 5th St. and 13th Ave.) and the 4th St. Ramp (on 4th St. and 17th Ave.).
Does the Varsity Theater serve food?
Yes. Food and drinks are available at the concession stands. Visitors to the Varsity can also take advantage of the venue's close relationship with the Loring Bar & Restaurant next door.
What are the seating options at the Varsity Theater?
The Varsity is a general-admission, standing-room venue unless otherwise noted for a specific show. Limited seating may be available on the upper level for certain events, so contact the box office directly to find out more.
What are the Varsity Theater safety & security guidelines?
Live Nation is dedicated to providing a safe environment, and public and private security is present throughout events. Upon arriving, guests are searched to ensure no restricted items enter the building. Besides outside food and drink, prohibited items include large bags, professional recording equipment, drugs and weapons. More customer safety information can be found here.