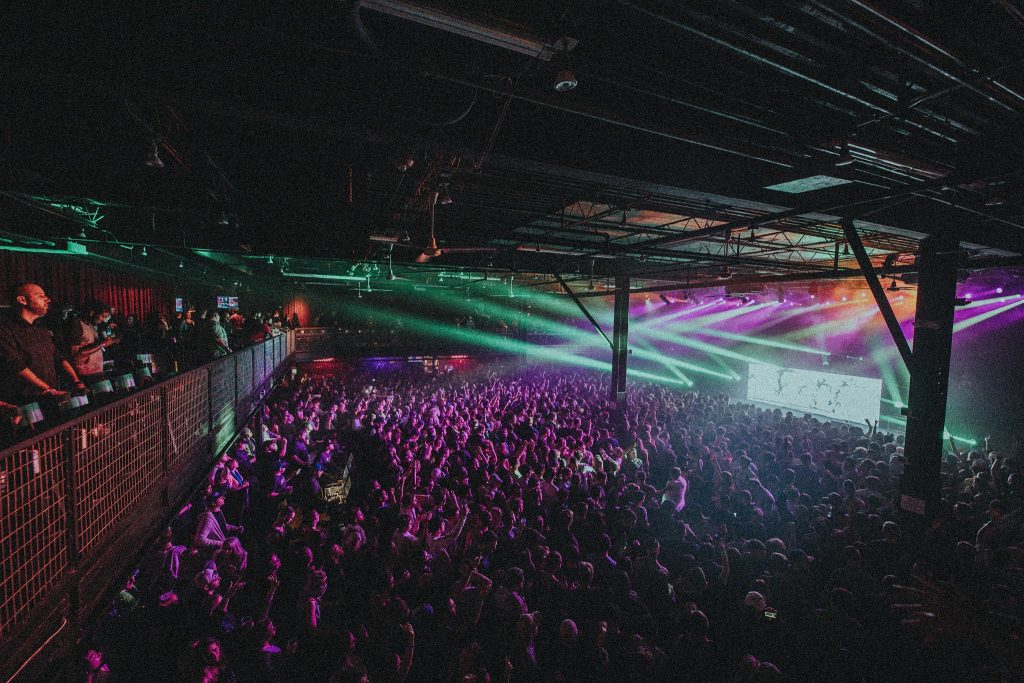 The Ritz History
The Ritz first opened in the '70s as a disco before evolving into a rock venue in the '80s. The space has functioned in this capacity ever since, and in 2014 was purchased by LiveNation and revitalized. Now this 2,000-plus capacity, industrial-style venue has become the first in Raleigh to consistently bring rock 'n' roll bands to the Research Triangle.
The Ritz Performers
Notable acts have included JAY Z, Dave Matthews Band, Sonic Youth, and Hootie & the Blowfish. The Ritz has also served as a hub for Latinx acts, first bringing the norteño band Los Tigres del Norte to the stage in 1985.
Planning Your Visit to The Ritz
You'll find several bars inside the venue on both the floor and balcony levels, and fresh popcorn at the bar by the theater's back hallway. The Ritz's location in Raleigh means food options are a short drive away. Make sure to eat beforehand, though, because the venue doesn't allow guests to re-enter the theater.
The Ritz Frequently Asked Questions
What are The Ritz parking options?
Ample paid parking is available at the venue, as well as in a gravel lot across the street. Both lots can be paid with either cash or credit card.
Does The Ritz serve food?
No, although Premium Seating may get you some snacks at the private bar upstairs.
What are the seating options at The Ritz?
The venue is general admission and standing room. Premium Seating is available on the balcony as an upgrade to your tickets. This includes a cushioned bar stool, premium sight lines, Fast Lane passes and access to the venue's private R&D Riviera Lounge.
What are The Ritz safety & security guidelines?
Prior to entering the venue, attendees should expect a bag search and various levels of screening. Clear plastic, vinyl or PVC bags are allowed, but are limited to a maximum size of 12″x6″x12″. Additionally, small clutch bags (maximum size 4.5″x6.5″) are permitted. The venue has a zero-tolerance policy for drug use on the property. Additional questions can be answered via venue guidelines.
You Might Like
The Depot History Since opening in 2006, The Depot has been one of Salt Lake City's leading indoor concert venues. Located downtown, at 13 North 400 West in ...
Alpine Valley Music Theatre History Set amid the greenery of East Troy, Wisconsin, Alpine Valley Music Theatre is one of the Midwest's most beloved music ven...
All the essential rooms where legends are made in the mecca known as Music City.