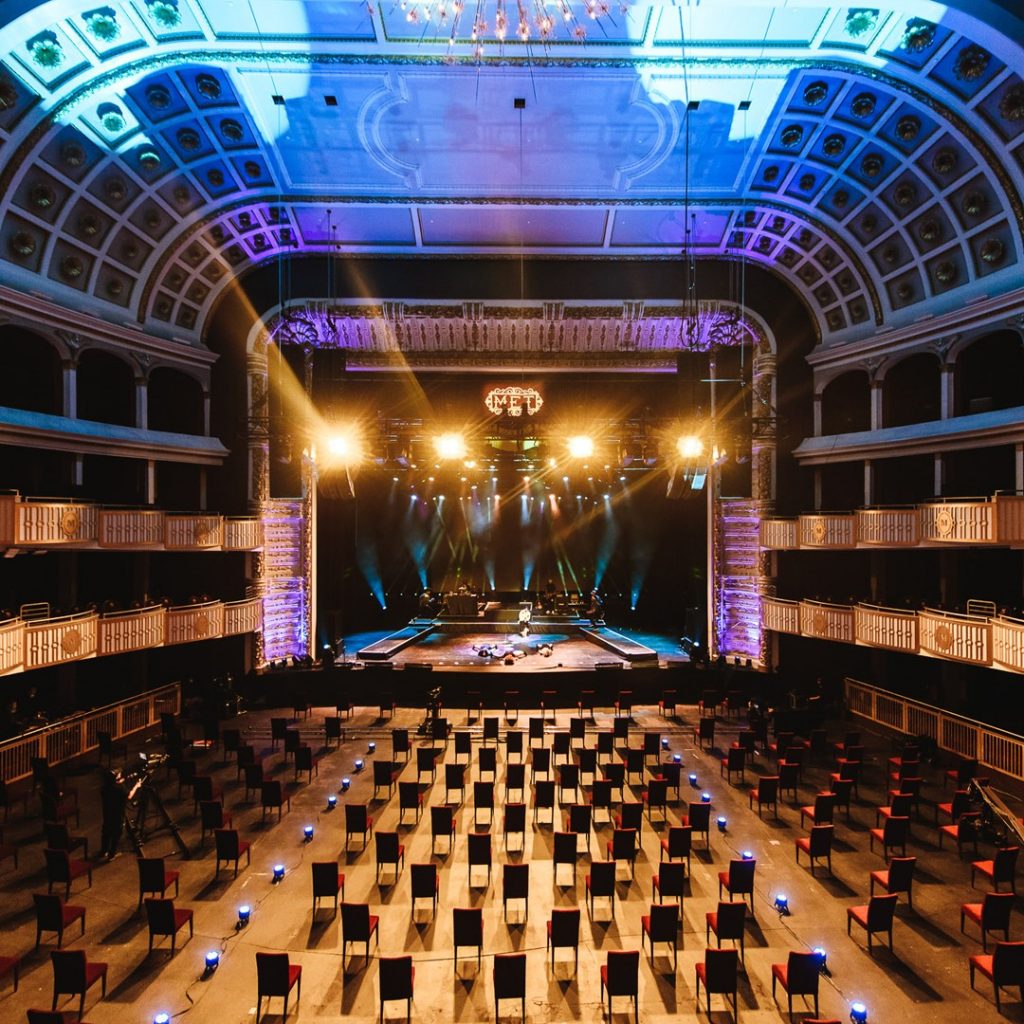 The Met Philadelphia History
In 1908, theater impresario Oscar Hammerstein opened the Philadelphia Opera House on North Broad Street. At the time, it was the world's largest opera house, with a capacity of 4,000 people. Rechristened as the Metropolitan Opera House when it was sold to the New York Metropolitan Opera in 1910, it lived many lives in the years that followed, hosting sports competitions and church services and serving as the site for an auto mechanics' school. In the 2010s, the building was renovated and rechristened as The Met Philadelphia, a 3,500-capacity theater that still flaunts some of the original building's architectural detail.
The Met Philadelphia Performers
Bob Dylan opened The Met Philadelphia with a concert in December 2018. Since then, it's kept a busy schedule, hosting shows by the likes of Madonna, Steely Dan, Phish and Sara Bareilles, as well as hometown heroes Boyz II Men.
Planning Your Visit to The Met Philadelphia
Osteria (640 N. Broad St.) offers up thoughtful, modern takes on Italian food. Bar Hygge (1720 Fairmount Ave.) takes the idea of comfort seriously with appetizers like poutine and fried chicken bites, as well as sandwiches and larger dishes inspired by New American cuisine. South (600 N. Broad St.) combines its elevated take on Southern food with live jazz. Prohibition Taproom (501 N. 13th St.), located in a space that's been operating as a pub since the 19th century, serves American beers and gastropub specialties.
The Met Philadelphia Frequently Asked Questions
What are The Met Philadelphia's parking options?
VIP parking is available at 855 N. Broad Street, while reserved parking is located at the intersection of N. Broad and North streets. The Met Philadelphia is also equidistant from the Girard and Fairmount stations on the Broad Street line, and it's accessible by the Girard Avenue trolley.
Does The Met Philadelphia serve food?
Yes. Small plates are available before shows and at intermission.
What are the seating options at The Met Philadelphia?
All shows are seated. Information for guests who need additional assistance is available at the venue's info page.
What are The Met Philadelphia's safety & security guidelines?
Fans can bring in one factory-sealed plastic water bottle or one empty plastic water bottle, as well as "average sized" bags or backpacks. Prohibited items include food, laser pointers, recording equipment, weapons and professional cameras.