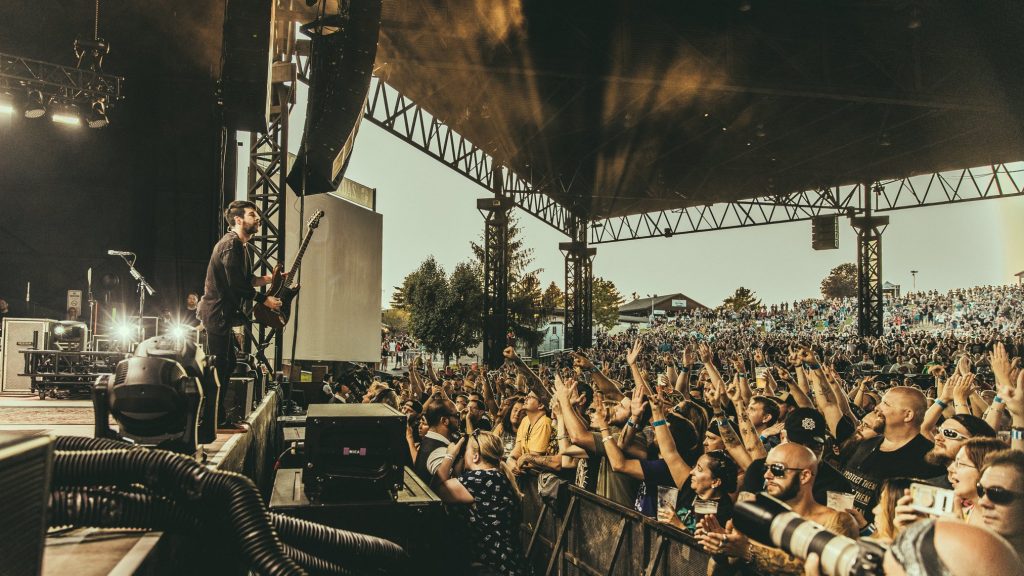 The Pavilion at Star Lake History
The Pavilion at Star Lake is an outdoor amphitheater near Burgettstown, Pennsylvania, approximately 25 miles west of Pittsburgh. Originally called the Coca-Cola Star Lake Amphitheater, the venue hosted its first national act, Billy Joel, in 1990. The name was changed to the Post-Gazette Pavilion in 2000, First Niagara Pavilion in 2010, KeyBank Pavilion in 2016, and then it was called the S&T Bank Music Park for a year before rebranding once again to The Pavilion at Star Lake.
The Pavilion at Star Lake Performers
Ticket sales for the first Billy Joel concert were so successful, the venue added another show the following night. Other notable bookings have included The Grateful Dead and Metallica, in addition to music festivals. Phish recorded a show here on July 29, 2003, later releasing it as a live album titled Live Phish 07.29.03. Jimmy Buffett & The Coral Reefer Band have performed at Star Lake nearly every year since it opened.
Planning Your Visit to The Pavilion at Star Lake
Visitors looking for a taste of local culture will be delighted by the plethora of local breweries pouring cold ones at The Pavilion at Star Lake. Dining options include Art Bird Fried Chicken, Dog Haus, and an Impossible Cheesesteak with Questlove from The Roots. For those staying overnight, hotels are conveniently located in both Weirton, WV and Pittsburgh, PA.
The Pavilion at Star Lake Frequently Asked Questions
What are the Pavilion at Star Lake parking options?
General lots open two hours prior to gate time — plan to allow extra time. Premier and Reserved Parking options can be purchased prior to the show or on-site. Find Premier Parking on the lot adjacent to the East gate. Reserved parking allows for a spot to be saved for you.
What are the seating options at The Pavilion at Star Lake?
The amphitheater holds 23,000 attendees — 7,100 in the open-air pavilion, and an additional 16,000 on the general-admission lawn. Lawn seating is first come, first served. Reserved lawn upgrades may be available in a preferred section that includes lawn chair rental. Additional seating options include the pit, VIP box seating, one lounge area and two decks. Find tickets here.
What are The Pavilion at Star Lake's health and safety guidelines?
No large bags are allowed, and all bags are subject to inspection. Security personnel are located throughout the facility, and guests entering will walk through metal detectors or consent to a physical pat-down. The Pavilion does not allow alcoholic beverages, weapons or strollers to be brought onto the property, in accordance with venue guidelines.
You Might Like
Everything you need to know about Miami's hub for sports and entertainment.
Xfinity Center History Since 1986, Xfinity Center has been Massachusetts' premier venue for outdoor concerts in a tree-lined setting. Originally known ...
Gainbridge Fieldhouse History In the heart of Indianapolis, Indiana, Gainbridge Fieldhouse has hosted a dizzying number of all-star athletes and world-class ...