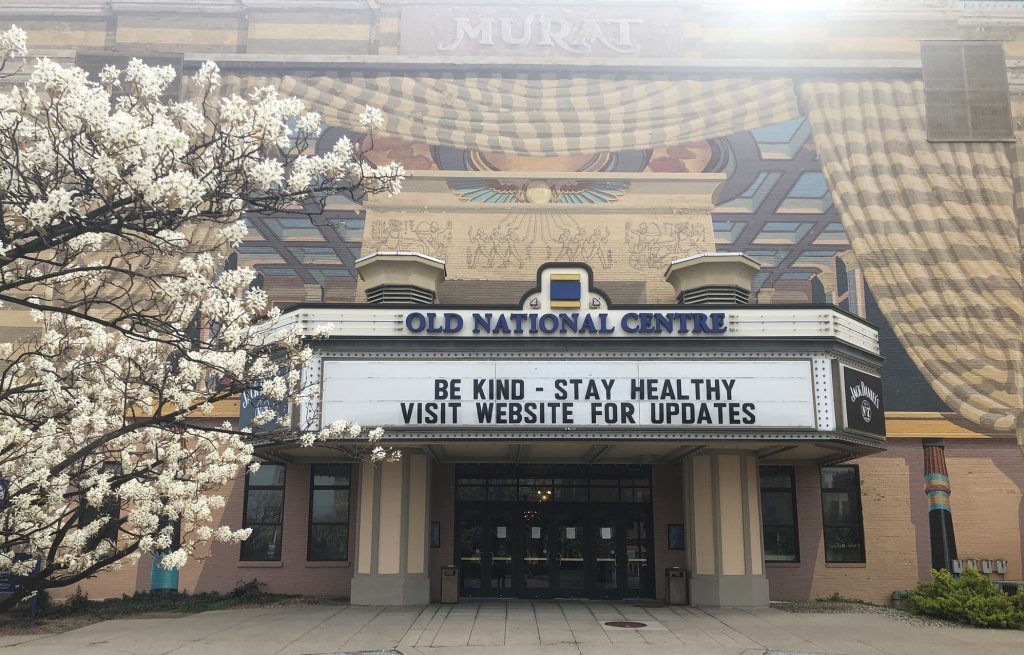 Old National Centre History
Though it acquired its current name in 2010 — when its naming rights were sold to Old National Bank — the Old National Centre comes by the "old" part of its handle honestly. The venue first opened in 1909 as the Murat Temple, the meeting place of the Indianapolis Shriners, and its Middle Eastern–themed architecture made it an instant landmark that retains its striking appearance to this day. The venue features no less than nine different event spaces including the Murat Theatre at the Old National Centre, the Egyptian Room concert hall and the intimate Deluxe room, making this one of the most diverse and best concert venues in Indianapolis.
Old National Centre Performers
The Murat once hosted jazz and R&B legends like Ella Fitzgerald, Ray Charles and a young Stevie Wonder. More recently, the Old National Centre has become the place to see alt-pop heavyweights like Twenty One Pilots, The Neighbourhood and Machine Gun Kelly, as well as veteran rock acts like Neil Young, Wilco and The Black Crowes. The venue has also welcomed big-ticket Broadway productions like Hamilton, The Lion King and Wicked.
Planning Your Visit to Old National Centre
The Old National Centre sits on Indianapolis' popular Massachusetts Avenue strip (aka Mass Ave.), with several options for pre-show dining. There's the local chapter of popular Midwest chain Bru Burger Bar, Goodfellas Pizzeria, German-themed eatery The Rathskeller and high-end surf 'n' turf restaurant Salt on Mass.
Old National Centre Frequently Asked Questions
What are the Old National Centre parking options?
The main parking lot can be accessed from Alabama Street, right in front of the venue's marquee. Another lot can be found at the corner of North Street and New Jersey Street. Reserved parking can be purchased in advance through Ticketmaster.
Does the Old National Centre serve food?
Yes. A full menu of food and drinks is available inside the venue one hour prior to performances. There are also numerous restaurant options outside along Mass Ave.
What are the seating options at Old National Centre?
Seating options vary depending on the event, and vary from general-admission concerts to seated performances. Consult this seating map to preview seating layouts. The Old National Centre also offers Premium Seating packages with access to a private bar and VIP lounge.
What are the Old National Centre safety & security guidelines?
Old National Centre has a clear-bag policy in effect, with a maximum size of 12"x6"x12". Small clutch bags are also permitted with a maximum size of 4.5"x6.5". Visit the venue's website for a complete list of health and safety guidelines, including COVID-19 measures.
You Might Like
The Depot History Since opening in 2006, The Depot has been one of Salt Lake City's leading indoor concert venues. Located downtown, at 13 North 400 West in ...
Alpine Valley Music Theatre History Set amid the greenery of East Troy, Wisconsin, Alpine Valley Music Theatre is one of the Midwest's most beloved music ven...
All the essential rooms where legends are made in the mecca known as Music City.