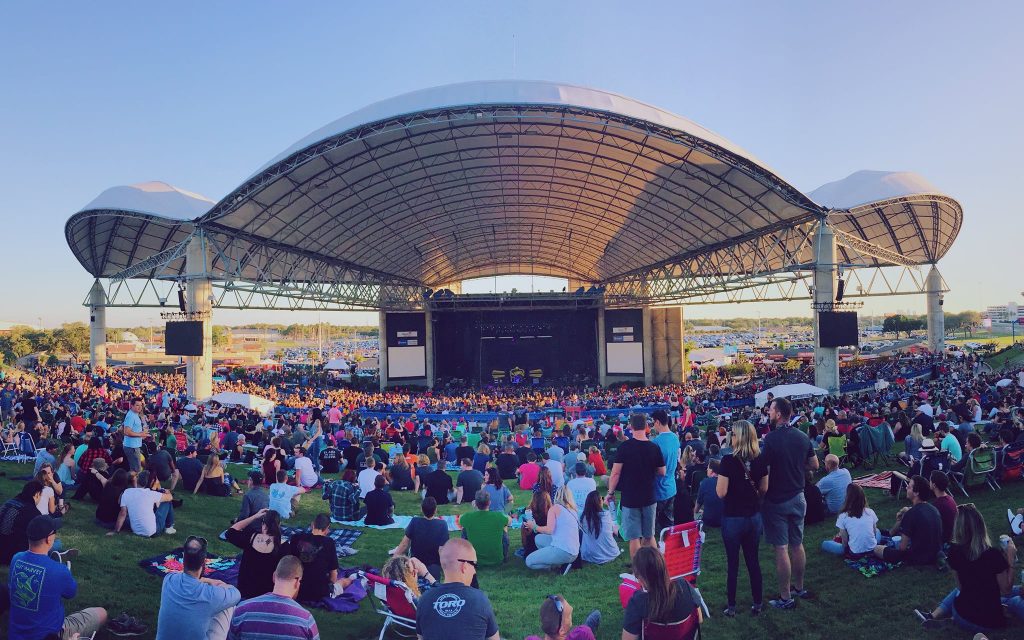 MidFlorida Credit Union Amphitheatre History
Since 2004, the place to go for a big show in Tampa Bay has been the MidFlorida Credit Union Amphitheatre. Of course, it's had multiple names — for its first six years it was the Ford Amphitheatre, then it spent a couple of years under the admittedly chuckle-inducing name 1-800-ASK-GARY Amphitheatre before Live Nation lent the venue its name in 2013. After that, it took the MidFlorida moniker. Sitting on the Florida State Fairgrounds, the venue was inaugurated in July 2004 with Curiosa, a stellar alt-rock festival headed by The Cure. Since then, it's hosted concerts by giants of every genre.
MidFlorida Credit Union Amphitheatre Performers
You'd be hard-pressed to find a sound that hasn't been represented by the biggest and best at the Amphitheatre. Top-tier country artists (Zac Brown Band, Chris Stapleton, Brantley Gilbert) and alt-rock heroes (Beck, The Killers) have given audiences their all here. The venue's also seen icons of R&B (Mary J. Blige), metal (Slayer), classic rock (ZZ Top) and hip-hop (Nas).
Planning Your Visit to the MidFlorida Credit Union Amphitheatre
You'll find concessions throughout the Amphitheatre, such as Questlove's cheesesteaks, Dog Haus hot dogs, Fabio Viviani's Italian food, and cheeseburgers, hot dogs and nachos. Find snacks, sodas and Red Bull, too. If you're after something outside the venue, terrific options lie within a few minutes' drive. Cipresso in the Seminole Hard Rock Tampa offers awesome Italian dishes. The WingHouse of Brandon is on US-301 — as the name implies, their thing is wings and they don't mess around.
MidFlorida Credit Union Amphitheatre Frequently Asked Questions
What are the MidFlorida Credit Union Amphitheatre parking options?
The Amphitheatre's parking lots open two hours before the venue opens its doors for the concert. Handicapped parking can be found right across from the main entrance on the east side. Premier parking is also available on the southwest side.
Does MidFlorida Credit Union Amphitheatre serve food?
The venue has multiple concessions for food, snacks and beverages.
What are the seating options at MidFlorida Credit Union Amphitheatre?
The Amphitheatre's overall capacity is 20,000. There are standing-room tickets available for the pit in front of the stage. Beyond that are three levels of seating, and lawn space on the perimeter (sans actual seating) for about 10,000 people. VIP seating is also available. For tickets, go here.
What are the MidFlorida Credit Union Amphitheatre safety & security guidelines?
For safety guidelines, contact the venue by calling 813-740-2446 or emailing midfloridacreditunionamp@livenation.com.