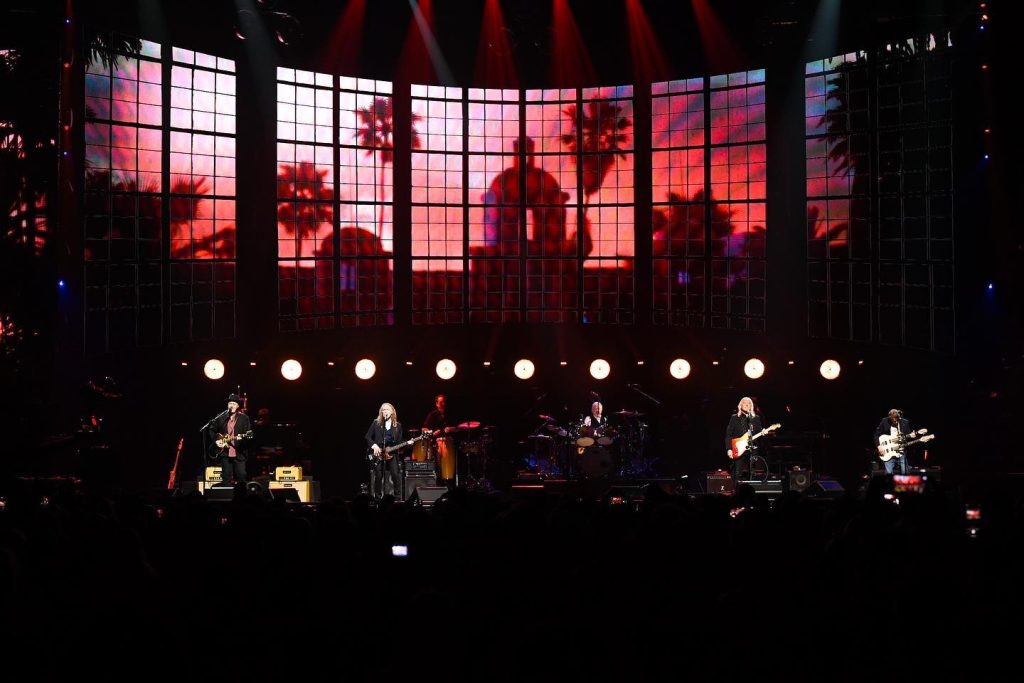 FLA Live Arena History
Located at 1 Panther Parkway in beautiful Sunrise, Florida, FLA Live Arena opened in 1998 and became the home of the Florida Panthers. Along with hosting Panthers home games, the FLA Live Arena puts on a diverse array of top-tier entertainment and sporting events, including rodeo, mixed martial arts and professional wrestling. The FLA Live Arena was formerly known as National Car Rental Center (1998-2002), Office Depot Center (2002-2005), Bank Atlantic Center (2005-2012), and most recently the BB&T Center.
FLA Live Arena Performers
The FLA Live Arena has been the proud home of the NHL's Florida Panthers since 1998, and played host to two NHL Entry Drafts (2001 and 2015), as well as the 2003 NHL All-Star Game. Since Canadian pop star Céline Dion played the venue's inaugural concert (back when it was the National Car Rental Center), world-class touring artists such as Bruce Springsteen, Beyoncé, Billy Joel, Lady Gaga and Garth Brooks have put on shows here. The FLA Live Arena has also been the destination for family entertainment like Cirque du Soleil, Disney on Ice and Monster Jam.
Planning Your Visit to FLA Live Arena
Just inside the main doors of FLA Live Arena, you can hit up the Funky Buddha Brewery Tap Room for a selection of delicious and thirst-quenching craft beers, including the Gloves Off Red IPA Round 2 — a sudsy tribute to the Panthers. Concession stands around the venue include Taco 'Bout It (a diverse selection of tacos), Chick It Out (different styles of chicken, including wings) and Break Away Burger (which includes the vegetarian option Dr. Praegar's Perfect Burger). Across the street you'll find the Sawgrass Mills mall, and nearby restaurants include Louie Bossi's, The Inn Field, Cheesecake Factory, California Pizza Kitchen and Mojito Bar. As well, the Jacaranda Golf Club is a stone's throw away.
FLA Live Arena Frequently Asked Questions
What are the FLA Live Arena parking options?
Parking for events at FLA Live Arena is located on the premises, all around the venue. The Lexus Lot offers complimentary parking for all Lexus drivers. To access Club and garage parking, enter through gates 5 & 6.
Does FLA Live Arena serve food?
Yes. The FLA Live Arena concession stands are located in sections 105, 129 and 307, and feature different options including tacos, chicken wings and burgers. You can also visit the Funky Buddha Brewery Tap Room for a selection of craft beers.
What are the seating options at FLA Live Arena?
With a capacity of up to 19,250 for hockey, 20,737 for basketball and 23,000 for concerts, FLA Live Arena also offers premium seating and all-inclusive options in the form of luxury suites, Club Lexus and the Corona Beach House.
What are the FLA Live Arena health and safety guidelines?
The FLA Live Arena offers a free bag check outside on the tarmac. Prohibited items include all bags and purses larger than 4″x6″, strollers, alcohol, bottles, food, cans, thermoses, coolers, drugs, chains, fireworks, weapons, noisemakers and laser pointers. Information and policies/rules for attending any FLA Live Arena event, as well as COVID-19 specific guidelines are here.
Image courtesy of Facebook.
You Might Like
The Depot History Since opening in 2006, The Depot has been one of Salt Lake City's leading indoor concert venues. Located downtown, at 13 North 400 West in ...
Alpine Valley Music Theatre History Set amid the greenery of East Troy, Wisconsin, Alpine Valley Music Theatre is one of the Midwest's most beloved music ven...
All the essential rooms where legends are made in the mecca known as Music City.