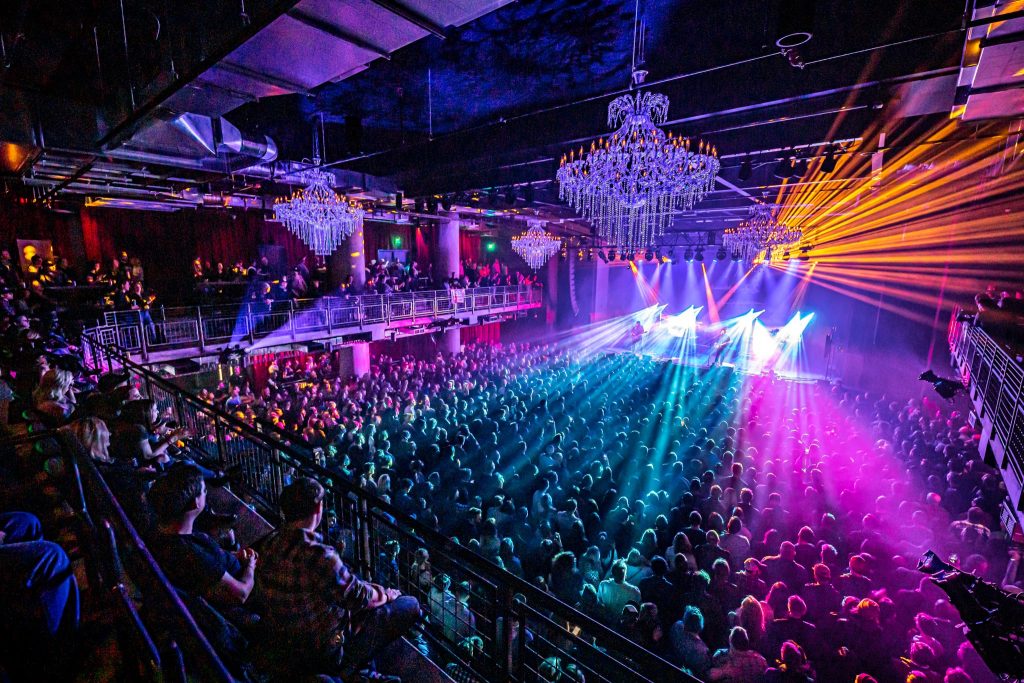 Fillmore Minneapolis History
One of the newest additions to a music institution that began in 1960s San Francisco with legendary promoter Bill Graham, the Fillmore Minneapolis began its own story in early 2020. Located in the city's North Loop, the newly constructed and highly versatile 36,000-square-foot venue boasts a 1,850-capacity music hall with a wraparound balcony, wooden dance floor and design elements that hark back to the psychedelic-era glories of the original Fillmore. State-of-the-art sound and video technology bring that legacy directly into the present.
Fillmore Minneapolis Performers
Brandi Carlisle had the honor of inaugurating the venue when the country superstar performed a three-night stand in February 2020. Motion City Soundtrack had their chance to christen a new hometown fave when they packed it out for three nights. Appearances by the hip-hop duo $uicideboy$ and roots rockers The Revivalists made for big nights out at the Fillmore Minneapolis, too.
Planning Your Visit to Fillmore Minneapolis
It couldn't be easier to make a night of it at the new Fillmore, what with the Element Hotel by Westin and Trax Burgers & Bar located within the same new complex. And being among the chic condos and bustling streets of the trendy North Loop neighborhood means there are many more options for eating and drinking. NoLo favorites like 112 Eatery, Smack Shack, Red Cow and J.D. Hoyt's never fail to please.
Fillmore Minneapolis Frequently Asked Questions
What are the parking options at Fillmore Minneapolis?
While the venue has no dedicated parking areas, visitors will find many metered spots, area lots and ramps on the surrounding streets nearby.
Does Fillmore Minneapolis serve food?
Yes. The Fillmore's menu includes gourmet sandwiches, chicken tenders, salads and more. Visitors with a little more time can also try Trax Burgers & Bar next door for bigger bites and killer cocktails.
What are the seating options at Fillmore Minneapolis?
Events in the main music hall are typically general admission or standing room only. Premium options for select events include elevated viewing areas and reserved box spots with seating.
What are the Fillmore Minneapolis safety & security guidelines?
The Fillmore Minneapolis strives to provide a clean and safe experience for all visitors. Please arrive early enough to allow time for you and your guests to move through the queue. Prior to entering, guests will be searched by wand, detector and/or pat-down — prohibited items include weapons, vapes, and bags that violate the clear-bag policy. See here for more guidelines.