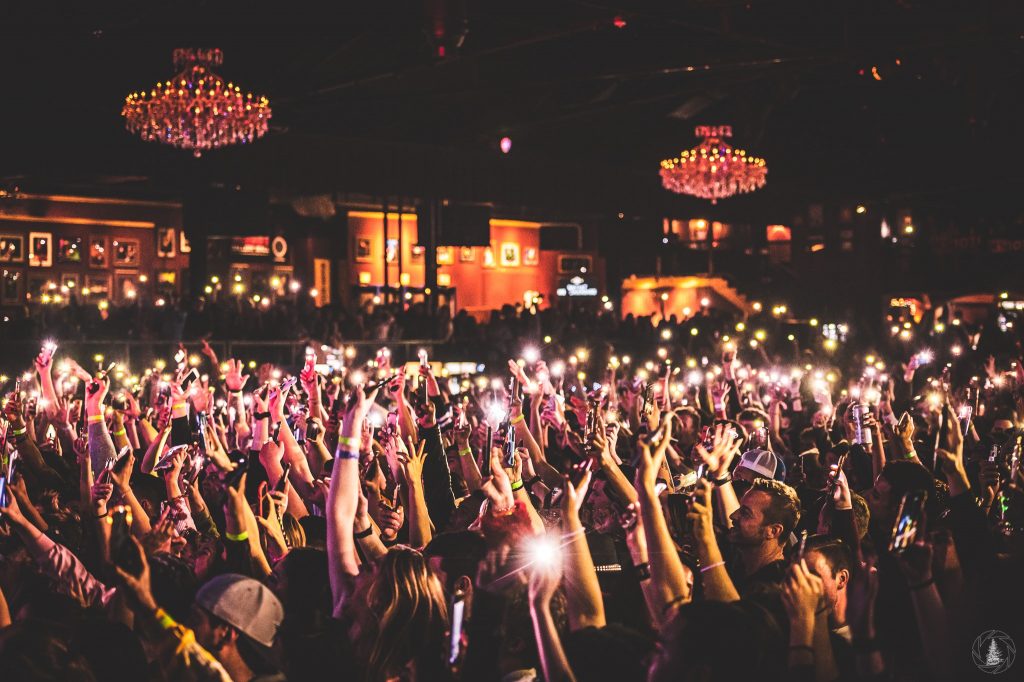 Fillmore Auditorium Denver History
Layers of stories lie behind Denver's Fillmore. Situated in bustling Capitol Hill, the venue first opened in 1907 as the Mammoth Roller Skating Rink. It would become an auto manufacturing plant, a Colorado Mercantile warehouse and even a WWII-era wedding hall. In the late '60s it became Mammoth Gardens, booking some of the biggest rock acts of the day. As the Mammoth Events Center in the '80s and '90s, it hosted hip-hop, metal, punk, Latin music and more. In 1999, Live Nation rebooted the venue as the Fillmore Auditorium, making it a part of the music legacy established by promoter Bill Graham with his Fillmore East and West in the '60s and '70s. Fillmore Denver has continued in that proud tradition ever since.
Fillmore Auditorium Denver Performers
In its previous lives, Fillmore Denver was a magnet for artists of multiple eras. The Grateful Dead, The Doors and The Who performed here during America's first countercultural boom. A generation later came the Beastie Boys, Jane's Addiction, Green Day, Fishbone and countless other alternative heroes. Since taking on the Fillmore mantle, it's been the site of shows by Foo Fighters, Morrissey, Joss Stone and Erykah Badu, to name but a few.
Planning Your Visit to the Fillmore Auditorium Denver
Food and drink concessions can be found at the Fillmore Denver, and there are plenty of dinner options within a short walk, too. For a casual Cajun meal, find blackened chicken or fish at the Bourbon Grill. At Tasty Thai, order a stir fry, curry dish or noodle entrée. Vegans and vegetarians will find plenty at Watercourse Foods.
Fillmore Auditorium Denver Frequently Asked Questions
What are the Fillmore Auditorium Denver parking options?
Several private parking lots are in the neighborhood. You can find them right on Colfax, nearby on N. Ogden, over on Corona St. and elsewhere.
Does the Fillmore Auditorium Denver serve food?
Food and drink concessions are available inside the venue, but there are plenty of outside eateries and bars as well.
What are the seating options at the Fillmore Auditorium Denver?
The 3,900-capacity Fillmore is Colorado's biggest indoor general-admission venue, so most shows are general admission only. Some concerts also have box seats and VIP seating available. For tickets, go here.
What are the Fillmore Auditorium Denver safety & security guidelines?
The Fillmore has a clear-bag policy, and its safety protocols include social distancing, mandatory masking and continuous sanitizing of surfaces. For full details, go here.