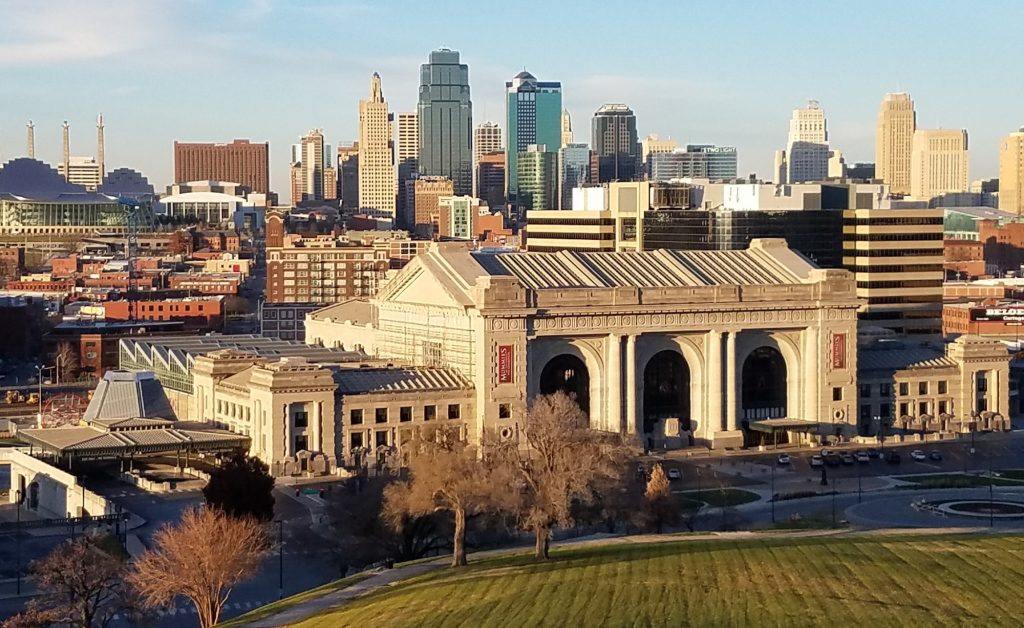 Kansas City may not be the first place that comes to mind when you think of globally renowned entertainment hubs, but this metropolitan area of 2.3 million people is one of the most robust concert markets in North America, and a hotbed for professional and collegiate sports. Fitting for a city that sprawls across the border of two states (Kansas and Missouri), Kansas City has long served as a crucial Midwest pitstop for musicians and comedians crisscrossing the country on tour, and many of its most popular venues are steeped in the city's rich history of arts and entertainment. 
Sports and Music Venues in Kansas City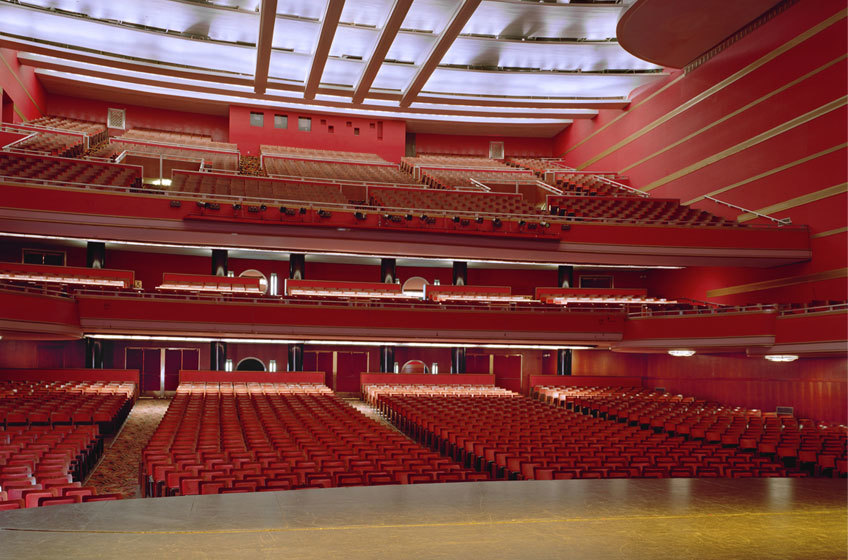 Tucked inside the Municipal Auditorium arena complex, the Music Hall is an Art Deco jewel that first opened its doors in 1936, with a warm, inviting red interior that gives this 2,400-seat, three-level theater a genuine sense of coziness. The Music Hall is Kansas City's nexus for the performing arts, hosting major touring theatrical productions, classical music events, ballet and opera. Entering the venue feels like taking a step into the past, thanks to its classic theater marquee and elegant, 3,600-square-foot lobby that provides an artistic experience even before you take your seat. And capping off the old-school aesthetic is the hall's 1927-era Robert Morton pipe organ.
To call this historic venue a mere theater feels like a gross understatement—its spectacular interior more closely resembles a Mediterranean palatial estate, lined with terraces, archways and statues. The Uptown's history dates back to 1928, and for much of the 20th century, it functioned primarily as a movie house that also hosted vaudeville, theater and live music. By the late '80s, the venue had fallen into disrepair and shuttered, but it reopened in 1996 as a concert hall, following a major renovation that restored the room to its original glory. With a capacity of 2,400, the Uptown has recently welcomed everyone from roots-rock legends like Kris Kristofferson to rising star rappers like DaBaby—but by adding tables and seating to its open floor, the venue can be transformed into a premium comedy venue that's featured the likes of George Lopez and Kevin James. 
The Kansas City outpost of the Ameristar Casino chain is home to the Star Pavilion, a 1,332-capacity theater whose list of past performers—Aretha Franklin, The Beach Boys, B.B. King—reads like a Rock and Roll Hall of Fame inductee roll call. Besides hosting the legends of popular music, the venue attracts veteran comedians like Carrot Top and Yakov Smirnoff, and it's also home to Shamrock Fighting Championships, the Midwest's premier mixed martial arts event series.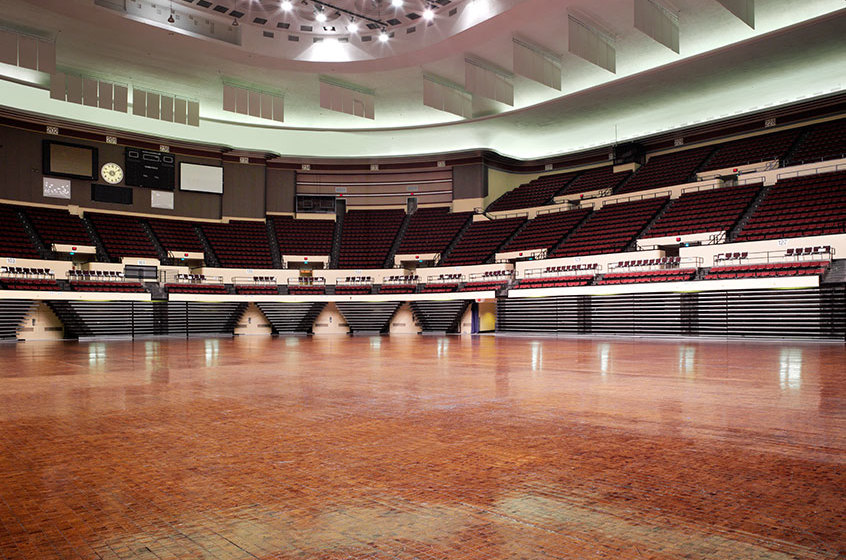 Like its adjacent sibling venue the Music Hall (with which it shares its luxurious lobby), the Municipal Auditorium arena is a beautifully preserved Art Deco space that dates back to the mid 1930s—though, with a seating capacity of 10,700, it can hold four times as many people. With its sleek all-wooden floor, the Auditorium has been a key venue for college basketball over the decades, hosting a record nine Final Four tournaments. But it's also played host to concerts from the biggest stars in rock, country and R&B, including Kid Rock, Dolly Parton and the Isley Brothers. 
Located on the Kansas-state side of the border and named for a local pediatric hospital, Children's Mercy Park has served as home to the Sporting Kansas City soccer club since 2011. The stadium can accommodate some 20,000 fans for games, with covered terraces that give the open-air venue a more intimate feel. But it can also fit in a couple more thousand for concerts: Over the years, Children's Mercy has played host to Farm Aid (with Willie Nelson and Neil Young), the Flatlands Country Music Festival (featuring Toby Keith and Miranda Lambert) and the annual Buzz Beach Ball alt-rock jamboree (whose alumni include Weezer, Arctic Monkeys and Alabama Shakes).
Header Image by Jordan Bruening.
You Might Like
One more place to catch excellent entertainment on the strip.
The Home of the Blues celebrates music, sports and entertainment of all kinds.
The Sooner State boasts a premier destination for sports, music and a vast array of other entertainment.