New for 2023: Meet 10 of the Top Breakthrough Artists From the UK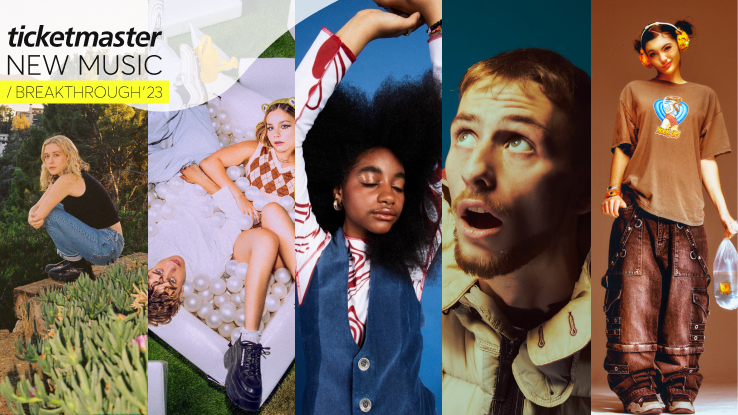 With concerts back and bigger than ever, fans are gearing up to experience more live music in 2023. To help kick off your new year with new music, we've got our annual list of some of the UK's biggest breakthrough acts set to make a splash in 2023. Meet Ticketmaster's New for 2023 top picks from the UK and discover the breakthrough artists you need to follow, and keep an eye out for when these artists tour North America.
Every year, Ticketmaster handpicks a selection of the hottest new live acts to follow, including new bands, artists and singer/songwriters. Previous years have championed the likes of four-time nominee and two-time MOBO Award winner Central Cee, BRIT Award winner Holly Humberstone and Wet Leg, whose 2022 self-titled debut album reached No. 1 on the UK Albums Chart, Australia's ARIA Albums Chart and the Irish Albums Chart, and earned then five nominations at the 2023 Grammy Awards.

FLO
A 90s-inspired R&B trio from London.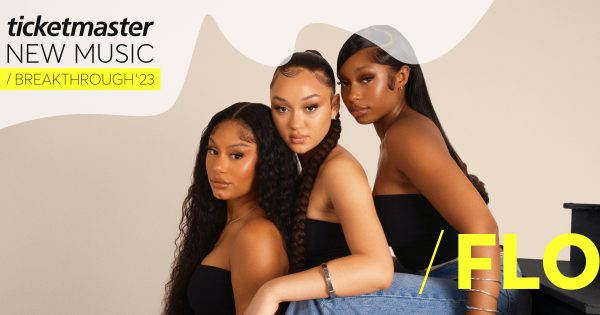 Bonding over their shared passion for classic and new R&B, London-based girl group FLO (Renée Downer, Stella Quaresma and Jorja Douglas) went viral with their extraordinary 2022 debut single, "Cardboard Box." Fusing the classic old-school R&B artists they still love — Mariah Carey, Brandy, Whitney Houston, Faith Evans, Mary J. Blige, Aaliyah, and Mýa — with contemporary artists like Jazmine Sullivan, H.E.R, Frank Ocean, and SZA, FLO's love for honeyed harmonies and rich emotion has already seen them cultivate a loyal following on TikTok (120,000 followers and over 4.1m likes).
For fans of: Chlöe, Bree Runway
Listen to: "Cardboard Box"
Dylan
Pop glory star raised on a diet of classic rock and big riffs.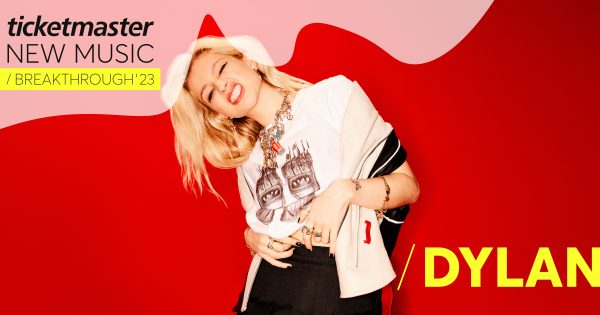 Fresh off of a UK stadium tour in support of Grammy winner Ed Sheeran, which included five sold-out shows at London's Wembley Stadium, Dylan released her first single for Island Records, "Girl of your Dreams," in 2022. The track is defined by a reckless sense of momentum, seamlessly merging alt-rock and pop sensibilities to create a sound that is unmistakably Dylan. Already garnering praise from MTV, Vogue Italia, The Line of Best Fit, and BBC Introducing, Dylan has opened for artists including Yungblud, Bastille, Ed Sheeran, and Tate McRae, inspiring an incredibly loyal and passionate fanbase along the way.
For fans of: Maisie Peters, Leah Kate
Listen to: "Girl of Your Dreams"
Flowerovlove
Teen prodigy pop producer.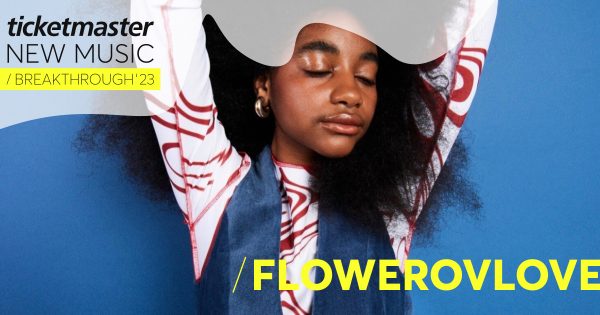 Joyce Cisse, better known as alt-pop newcomer flowerovlove, is only 17 years old and already making waves in the music industry. The flower child is nothing short of genius when it comes to combining her loves of music, nature and fashion, having already collaborated with brands such as Gucci and Pangaia. She uses the symbolism of a flower to touch people's hearts, take over their headphones, and draw attention to sustainability and the importance of preserving the earth around us.
For fans of: Matilda Mann, Connie Constance
Listen to: "Malibu"
Gabriels
Los Angeles-based R&B/soul gospel band.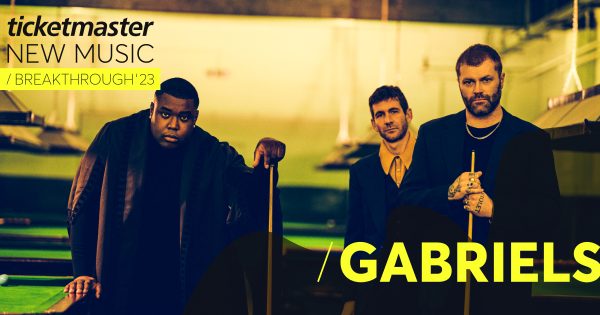 Comprising Compton-born gospel singer Jacob Lusk, UK-born producer/keyboardist Ryan Hope and Los Angeles native producer/composer and violinist Ari Balouzian, Gabriels quickly became one of the most talked about new acts around after playing in basements throughout London in winter 2021. Fusing R&B, soul and rock, the group has found fans in the likes of Elton John, David Byrne and Celeste. Their highly anticipated debut album, Angels & Queens — Part 1, was released in 2022 and produced by Grammy winner Sounwave (Kendrick Lamar, Chloe x Halle, Beyoncé). Part two is due out in March 2023.
For fans of: Curtis Harding, Yaya Bey
Listen to: "Love and Hate in a Different Time"
Willow Kayne
Singer, producer and Ivor Novello winner.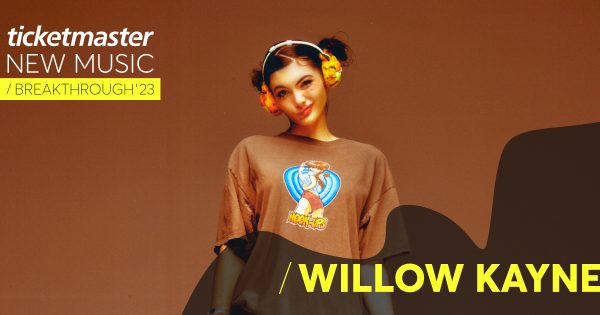 Crying carpe diem on behalf of Gen Z with rabble-rousing single "Two Seater," Bristol-born Willow Kayne has thrown her hat in the ring as one of the UK's most promising pop provocateurs. Influenced by an eclectic mix of artists — from James Brown and Nas to Tyler, The Creator, the Sex Pistols, Gorillaz, and Portishead, Willow Kayne is as at home spitting a quick-witted come-back as she is cooing melismatically over silky R&B chords. A recipient of the 2021 Ivor Novello Rising Star Award, Willow Kayen is a chameleonic talent with a vast creative vision.
For fans of: Nia Archives, piri
Listen to: "Two Seater"
Blondshell
Los Angeles-based alt-rocker singer/songwriter.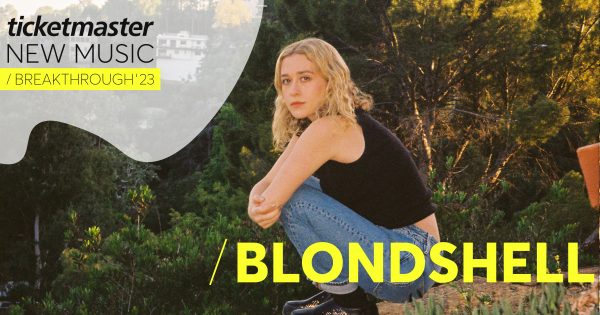 Blondshell is the angriest, clearest and most vulnerable side of Los Angeles-based singer/songwriter Sabrina Teitelbaum. Growing up in the early 2000s in New York City, Teitelbaum sought comfort in the music of legends like Patti Smith, Joy Division and the Velvet Underground. Teitelbaum quickly learned to tell her own stories through songwriting and found relief in confessional lyricism. Over wailing guitars and a masterful sense of melody, Blondshell sings about getting saved "not by Jesus but by validation." Although her tones are predominantly dark and brooding, there is a bright sense of hope that shines through her adventurous song structures and undeniable hooks.
For fans of: Miya Folick, Skullcrusher
Listen to: "Olympus"
Piri & Tommy
UK drum and bass pop duo.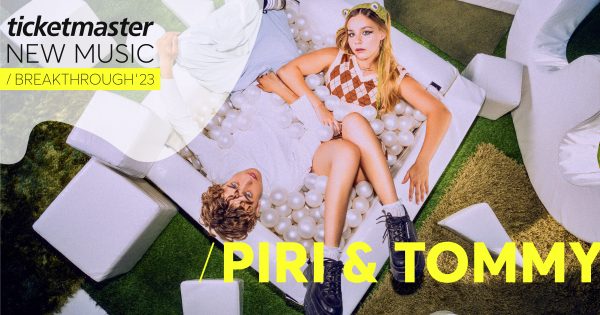 Following the release of their debut collaboration "It's a Match" in 2021, Piri & Tommy's second offering "soft spot" dropped in the summer of 2021 and exploded on TikTok, reaching No. 1 on the UK chart. It hit the Radio 1 playlist as BBC Introducing's Track of the Week, has been streamed over 12 million times, landing on playlists including Spotify's Massive Dance Hits. It's also flown up the Shazam chart into the Top 40 and been lauded by the likes of Charli XCX, Pink Pantheress, Bella Hadid and more. This is only the beginning for Piri & Tommy.
For fans of: piri, Sammy Virji
Listen to: "on & on"
The Heavy Heavy
Brighton's dazed psychedelic rock band.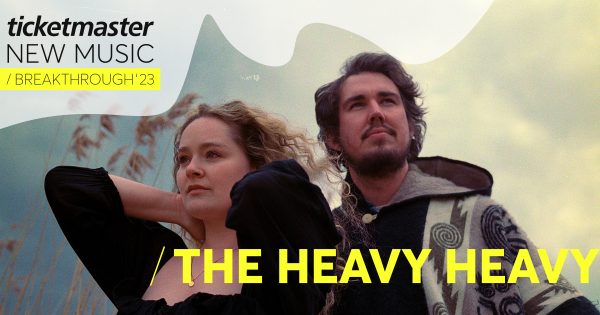 The Heavy Heavy is a band from Brighton, UK, led by Will Turner and Georgie Fuller. They resurrect the forgotten music of the 1960s with bombastic soul and reverberant harmonies. Springing from the roots of the Malvern Hills and Sussex Downs, The Heavy Heavy create the kind of unfettered rock and roll that warps time and place, breathing new life into sounds from decades ago.
For fans of: Nikki Lane, Bonny Light Horseman
Listen to: "Go Down River"
San Soucis
Italian-Congolese Rumbian singer/songwriter and producer.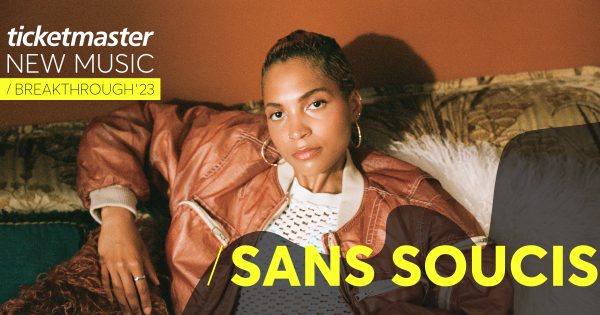 Sans Soucis (she/they) makes music that invigorates the soul. Born out of a desire to reconnect with the uninhibited joyfulness and authenticity of childhood that all of us lose as we grow older, their music is a radical act of reclamation. Free from the constraints of genre and with a wide gamut of sonic touchstones — from the effervescent electronics of Little Dragon, Solange Knowles' alt-R&B, the emotional edge of Joni Mitchell, and the robust pop melodies of Rihanna — Sans Soucis' world is one overflowing with vibrant musical textures, pertinent lyrics and a refreshing dose of hopefulness.
For fans of: Uma, Mysie
Listen to: "All Over This Party"
Finn Foxell
Playful rapper from West London.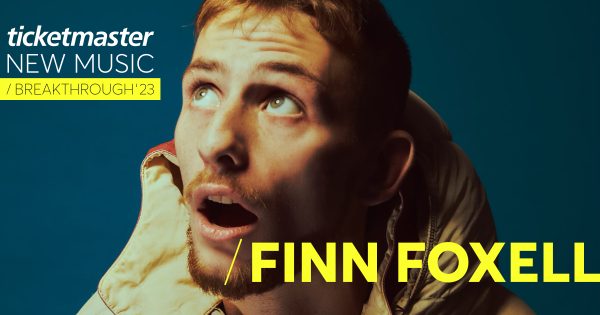 Over the years, Finn Foxell has built up a dedicated fanbase, releasing music on his own as well as collaborations with his collective Elevation Mediation (p-rallel, Lord Apex, Xav and Louis Culture). Consumed by the energy of London, he extracts the rawest elements of rap, soul, rock, and beyond into everything he creates. The UK's ever-evolving underground hip-hop scene sees Finn as a new driving force with his ability to fuse and stretch the genre to its limits.
For fans of: Knucks, Lord Apex
Listen to: "Cool Bless Safe"