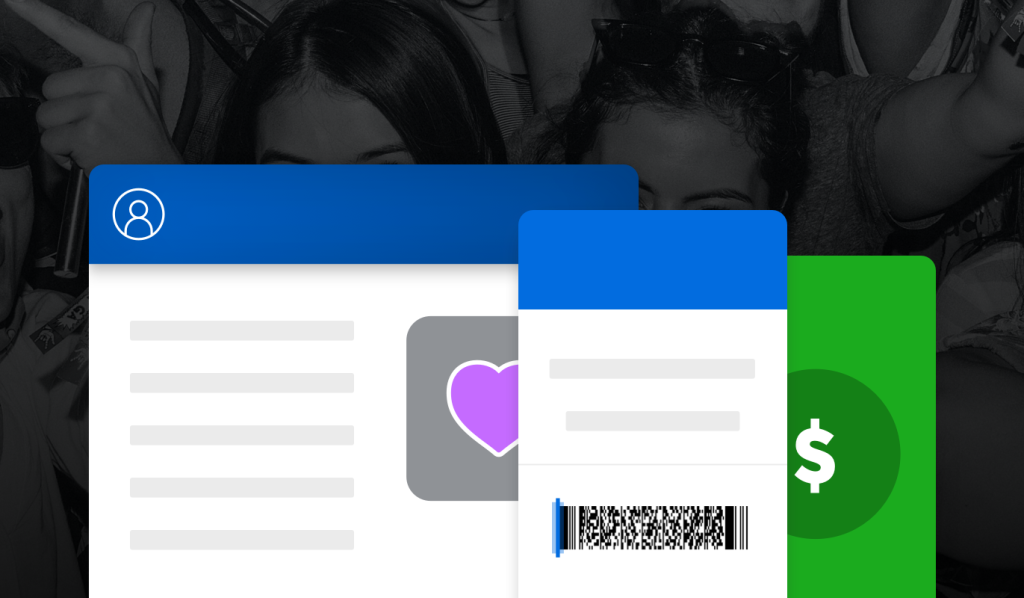 When it comes to live events, your Ticketmaster account is equal parts helping hand, secret weapon and trusty BFF — it's a powerful tool that brings a bunch of awesome features to your fingertips.
You're probably already familiar with the basics: you can shop for tickets to hot concerts, games and theater shows with your Ticketmaster account. But that's just the beginning. From selling and transferring tickets, to receiving customized alerts and offers on the events, teams and artists you love, there's a lot to discover when you start exploring your Ticketmaster account. 
Sign in to your Ticketmaster account to start unlocking your personalized live experience. If you don't have an account, create one today! 
To help you understand the power of your Ticketmaster account, we've created a guide full of ticket tips and info.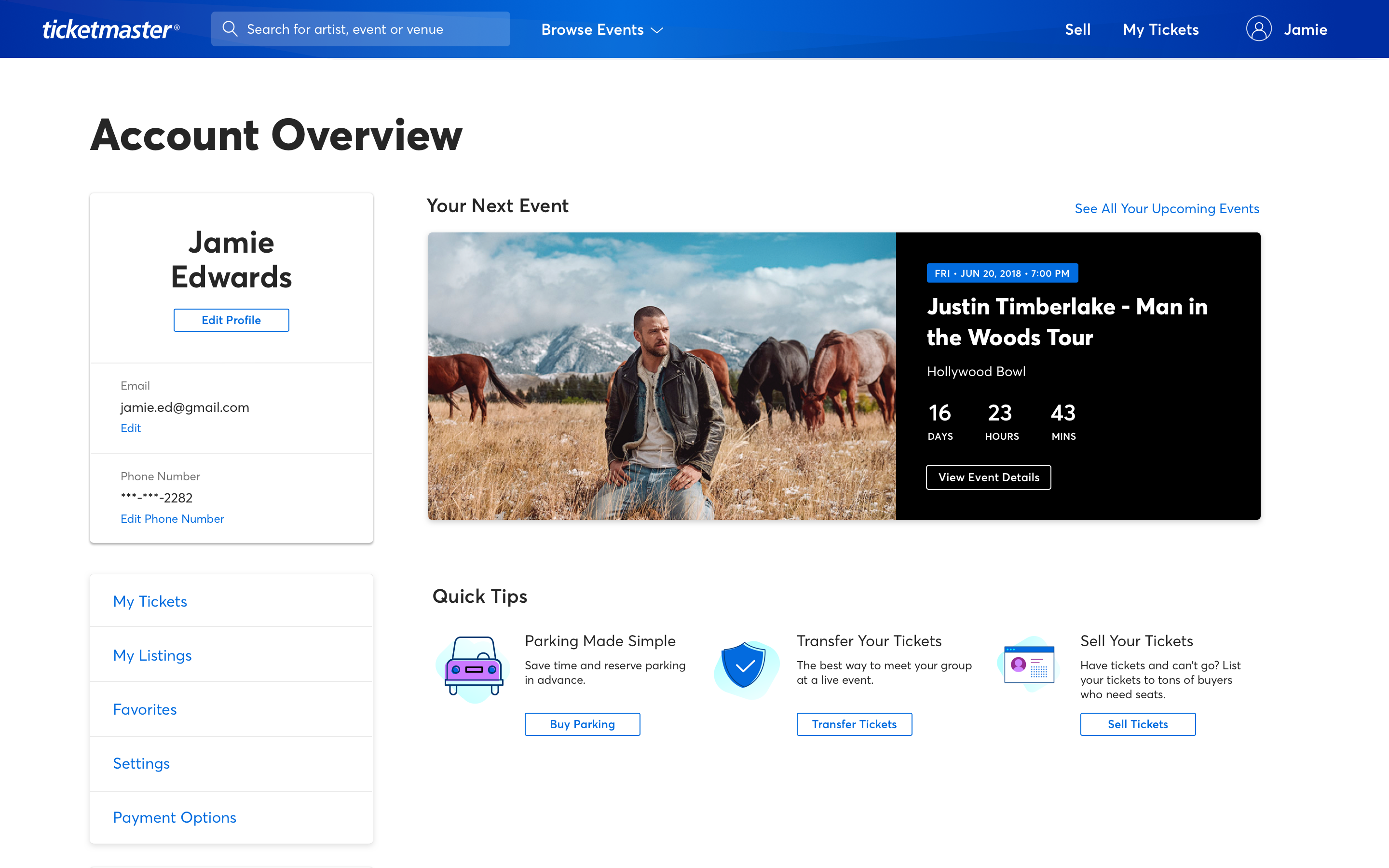 1. Skip the pre-show meeting spot and transfer tickets in a few taps.
Forget meeting up before the show outside the venue. Transferring tickets from your account is the quick, safe and easy way to meet inside live events. Whether you bought tickets for friends or want to give tickets away when you can't make it, we've got you covered.
Sending tickets on Ticketmaster is easy: 
Sign in to your

Ticketmaster account

View your order and select the tickets you want to send

Tap Transfer Tickets, enter recipient's info, tap S

end and you're all set
Learn more about how to Transfer Tickets here.
2. Plans changed? Sell your tickets right from your account.
It happens — sometimes you just can't make it. Ticketmaster makes it easy to sell your tickets to millions of fans without any hassle. It's safe for both you and the buyer — you get compensated and another fellow fan gets to attend the event with total assurance.
Selling your tickets on Ticketmaster is easy: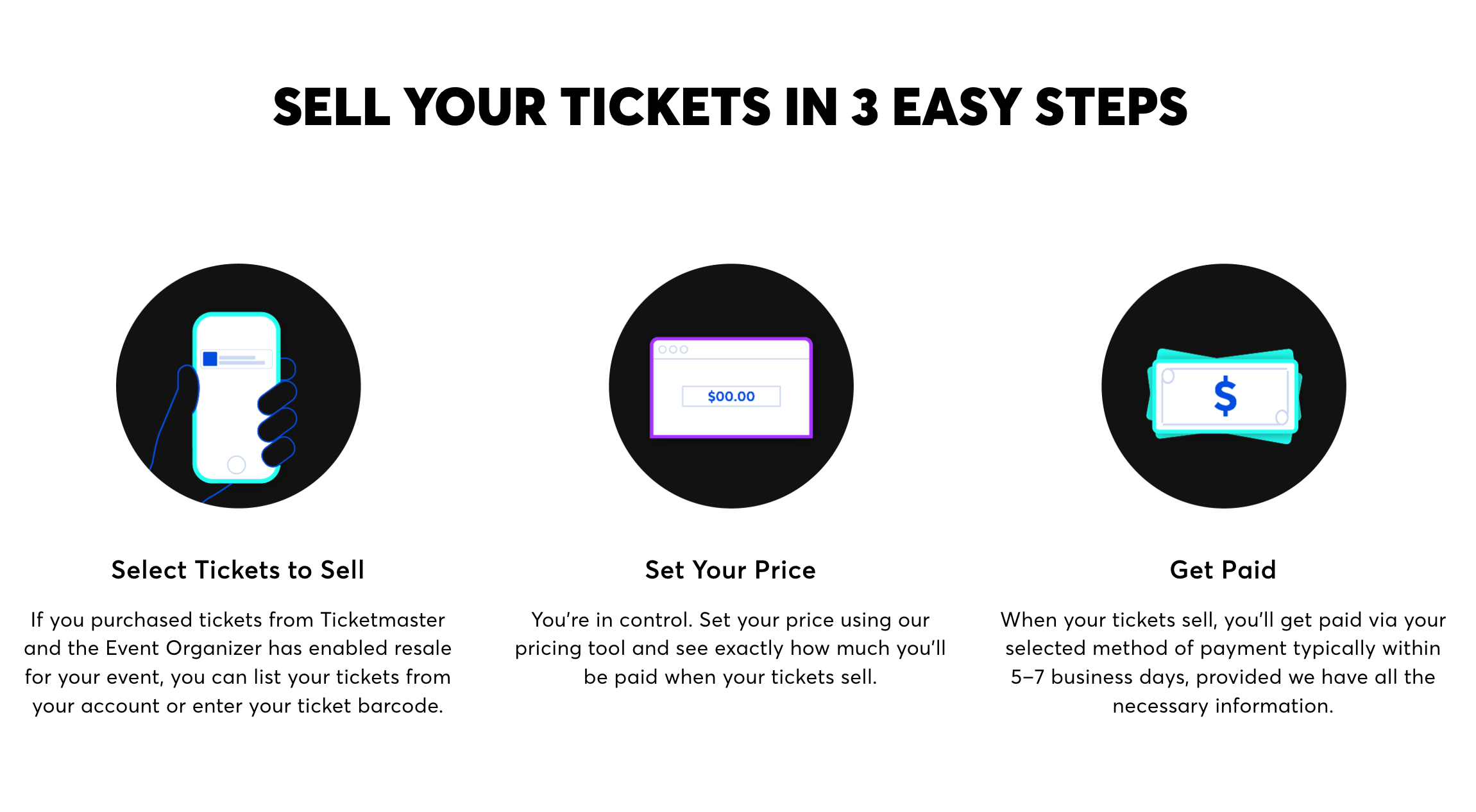 When you list with us, your tickets will be 100% verified, reissued in the name of the new buyer and cannot be counterfeited.
Visit the Sell Tickets page to learn more. 
3. Your Favorites are all about you.
Playing favorites is rewarding for everyone in this case. Add your fave artists, teams and venues to get breaking news and special alerts about upcoming live events, plus other insider perks like presales and special offers. You'll also receive a list of events we think you'll love based on your Favorites.  
Adding Favorites is a simple, yet powerful tool created to ensure you get news and updates about the artists, sports and events you love. Sign in to your Ticketmaster account, tap the 💙 to add your Favorites, and never miss a chance to see them live.

4. Update your Categories for new and exciting events to expand your horizons.
Sure, you attend a lot of events — but how about trying out a new musical genre or sport or theatre production? Expand your Categories of Interest and you'll get even more updates on the best events to attend across all that Ticketmaster has to offer.
5. Get subscribed to Live.
Customize your Ticketmaster alerts so you'll only see the breaking event news that's important to you.
Keep your finger on the pulse by heading to Subscriptions in your account and selecting the types of alerts, offers and tips you want to receive.

6. Make sure your payment info is up to date for a better ticket-buying experience.
Checkout during a busy sale isn't the time to discover that you don't have a valid form of payment in your account. To have a smoother shopping experience, double-check that your payment info is correct.
Head over to your Ticketmaster account to update your payment options and ensure you're good to go when it matters most.
7. The Ticketmaster experience is a snap with our App.
Download the App on iOS or Android for Ticketmaster on the go. Stay up to date with all of your Favorites, find, shop and manage tickets to your events and easily scan your SafeTix™ mobile ticket, all with just a few taps. 

Tags