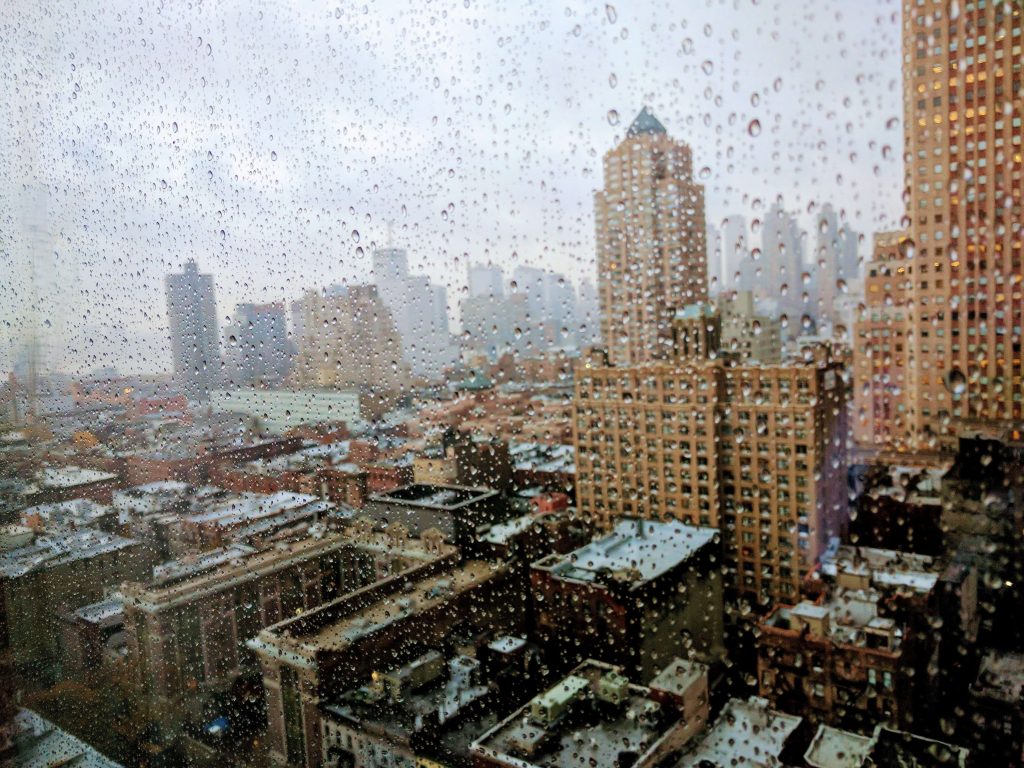 Visiting New York City is a bucket-list destination for any decorated traveler. The vast array of different avenues of culture you can explore is endless: food, sports, theater, music, comedy, and the list goes on. Where else can you have a lunch picnic in Central Park, watch RJ Barrett drop 30 and 10 in the Mecca and catch the evening performance of "The Book of Mormon"? 
But if you've been planning your trip to the Big Apple and your itinerary has been spoiled by Mother Nature, have no fear. We've compiled a comprehensive list of rainy day activities in NYC that is sure to give you an authentic New York experience.
See a Broadway Show
View this post on Instagram

After nearly two years of stoppages from the pandemic, Broadway is back! The indoor attraction of NYC that has arguably the largest billing, people travel near and far to the City that Never Sleeps for Broadway shows. Both native New Yorkers and tourists come for the jaw-dropping writing and legendary performances, and rarely leave disappointed. Whether you want to see one of the most decorated plays in Broadway History ("Hamilton" or "Wicked"), either of the award-winning Disney classics such as "Aladdin" or "The Lion King," or you want to see a biopic of pioneers of the music industry ("MJ: The Musical" or "Tina: The Tina Turner Musical"), Broadway has something for everyone. Grab your Broadway tickets today!
Go to a Concert
View this post on Instagram

There are a number of incredible venues to catch great live music when you're in NYC. From arena-sized world-class productions at Madison Square Garden and Barclays Center, to more intimate-sized venues like The Bowery and Gramercy Theatre, high-quality shows in NYC come in all shapes and sizes. Whether you want to see underground hip-hop like Buddy or off-the-beaten folk like Girl Named Tom, there's a time and place for everyone to experience the joy of live music. And the best part? With some of the best venues for live music in the country, seeing a concert should be top on your list when visiting New York.
Go to the Symphony 
View this post on Instagram
Classical enthusiasts gravitate towards the Big Apple for the evocative performances, both novel and renditions, by the symphony orchestra at the New York Philharmonic. Depending on the week you visit, you might catch a performance of Beethoven or Mendelssohn. But if you're lucky to be planning your trip in October, be sure to catch Music Director Jaap van Zweden inaugurating the new home of NY Phil with the premiere of Marcos Balter's "Oyá" at David Geffen Hall.
Go to a Sporting Event
View this post on Instagram

Simply put, catching a Knicks or Rangers game at Madison Square Garden is one of the premiere sporting events, not only in the United States, but the entire world. New York sports, sporting events and fans are unrivaled. All of the greats across generations have had iconic performances at the "Mecca": Michael Jordan, Kobe Bryant, LeBron James, Steph Curry, Wayne Gretzky, Mark Messier, and the list goes on across sports. So, if you're a hockey or basketball fan, and specifically a fan of the Knicks or Rangers, circle sporting event on the list of things to do in NYC. If you find yourself in the borough of Brooklyn, check out the dazzling spectacle of NBA basketball with Brooklyn Nets tickets at the Barclays Center.
Catch a Comedy Show
View this post on Instagram

If you're visiting on a rainy NYC weekend, you should definitely mark your calendar to see either the dress rehearsal or the live performance of the critically acclaimed "Saturday Night Live." But if sketch comedy isn't your thing, New York is also one of the most decorated cities for stand-up comedy in the United States. Stars like Dave Chappelle, Aziz Ansari, Amy Schumer, and many more make frequent appearances to flesh out new material on a weekly basis (but claustrophobics beware, you're bound to be shoulder-to-shoulder if you can even get a seat). Other hot spots that are sure to produce gut-busting laughs are Asylum NYC in Chelsea, Caveat in the Lower East Side and Broadway Comedy Club.
Go to the Opera
View this post on Instagram

Want to see a Shakespeare rendition at one of the most prestigious opera houses on this continent? Then a performance at the Metropolitan Opera is right up your alley. Did you know that the New York City Metropolitan (The Met) is "pay what you wish" for entry for New York State residents and for students in NY, NJ and CT? Performances in 2022 include (but are not limited to) Hamlet, Cinderella, Elektra, Verdi's Requiem: The Met Remembers 9/11, and a benefit concert for Ukraine.
Attend the Ballet
View this post on Instagram

If dance is your passion, then the New York City Ballet features striking performances choreographed by founders George Balanchine and Jerome Robbins. The group was founded with the vision that young, native dancers could be taught under the tutelage of the world's greatest teachers. Today, the School of American Ballet, which is the official partner of the NYC Ballet, has an enrollment of more than 360 aspiring dancers. With more than 90 featured dancers, the New York City ballet is the largest organization in America. Performances are held at the David H. Koch Theater in Manhattan.
There are not many cities like New York that offer a diversity of events, even in the event of inclement weather. So, if you find yourself in NYC, and the forecast looks ominous, have no fear. You can still experience a litany of culturally enriching indoor attractions that are sure to add flair and fun to your weekend.
You Might Like
Step inside EverBank Stadium, home of the Jacksonville Jaguars, and learn more about this Florida staple for sports and entertainment.
Step inside Paycor Stadium, home of the Cincinnati Bengals, and learn more about this Ohio staple for sports and entertainment.
See what keeps the Sea of Red rising.