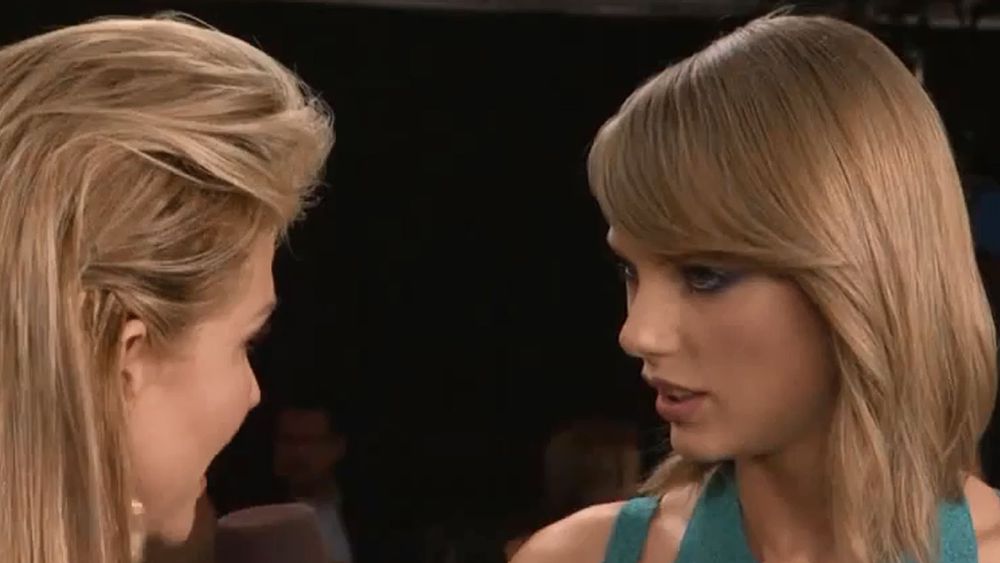 Emma Levin is a spiritually-minded, budding writer who's been learning how to ollie. Send skateboard tips to @levinthemoment on Twitter. 
The IWD organization believes that "a challenged world is an alert world and from challenge comes change." The following female musicians have each embodied that very phrase by refusing to back down from sexist interview questions. In an ideal world, slut-shaming, body-shaming, and sexuality would be off-topic in all future interviews, but until then, we can thank these women for calling out sexism.
Cher
One of the most iconic interviews on this subject is Cher's 1996 interview with Jane Pauley. Pauley was shocked that Cher did not desire to have a man in her life. The interviewer even warns Cher that people will think she's mean and bitter. Cher replies that she doesn't need a man to fulfill any role in her life, because in her eyes, "I am a rich man."
Nicki Minaj
New York Times Magazine boldly crossed Nicki Minaj by implying that women feed off drama. After bringing up a fight between male rappers, the interviewer asked Nicki if she likes to insert herself in drama. Nicki was quick to shut it down.
"…Why would a grown-ass woman thrive off drama? What do the four men you just named have to do with me thriving off drama? 'Why would you even say that? That's so peculiar. Four grown-ass men are having issues between themselves, and you're asking me do I thrive off drama?''
Rihanna
Rihanna can teach all of us a lesson on how to speak our minds.  At the premiere of her fragrance reveal, a reporter asked her, "What are you looking for in a man now?" Rihanna deftly responds, "I'm not looking for a man, let's start there."
Fifth Harmony
This entire Fifth Harmony interview will make you cringe, but there's one question by radio personality Lucy Lopez that elicits a strong group reaction, "if somebody in your crew were to act a fool and 'ho it up a little, would anybody here call them out?" Camila Cabello answered, "we as women aren't in a position to be telling other women what to do and what not to do." Her fellow bandmates wholeheartedly agreed.
Paramore
Hayley Williams received some poorly posed interview questions from a French radio station. Many of the questions were off putting and failed to mention her music at all. But there was one question she refused to answer and even had her bandmate chiming in with, "not cool."
Lizzo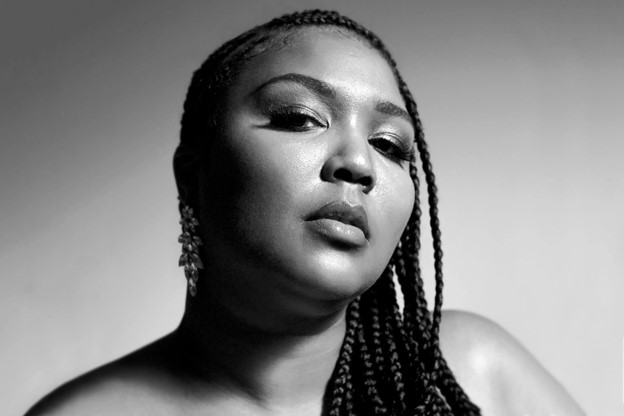 In this interview with The Cut Magazine, Lizzo points out how ridiculous it is that she gets called "brave" for loving herself.
"I say I love myself, and they're like, 'Oh my gosh, she's so brave. She's so political.' For what? … That's just hopping on a trend and expecting people to blindly love themselves. That's fake love. I'm trying to figure out how to actually live it."
Lizzo isn't afraid to call out society's twisted view about her body image and ability to love herself. It's an energy every woman should keep.
Taylor Swift
One of the most well-known examples of sexism on the red carpet is Taylor Swift's interview with ET's Nancy O'Dell. Nancy requests a pan-down shot of Taylor's dress to "show the legs" and insinuates Taylor is "going to walk home with more than maybe just a trophy tonight, I think lots of men." Taylor responds bluntly and her initial shock is written all over her face. Perhaps let's quit the questions about Taylor's sex life and abandon the pan-down shot for good.
Mariah Carey
In this interview with Rosie O'Donnell in 2000, Mariah Carey refused to let slut-shaming slide. Rosie called Mariah's dress at the American Music Awards "trampy" to which Mariah replied, "if I want to show my body in a dress, I'm going to show it. " Mariah also refused to bully Britney Spears, even if Rosie was quick to do so.
Ariana Grande
Ariana Grande has had to defend herself from sexism many times over the years. When these radio DJ's brought up outdated stereotypes of women, she doesn't let it pass and calls them out.
Eartha Kitt
If there's one video to watch today, it's this one. Eartha Kitt was asked if she would be willing to compromise in a relationship. It's implied Eartha must minimize her personality  to hold down a man. Eartha laughs hysterically before telling the interviewer exactly what she thinks of him: stupid.