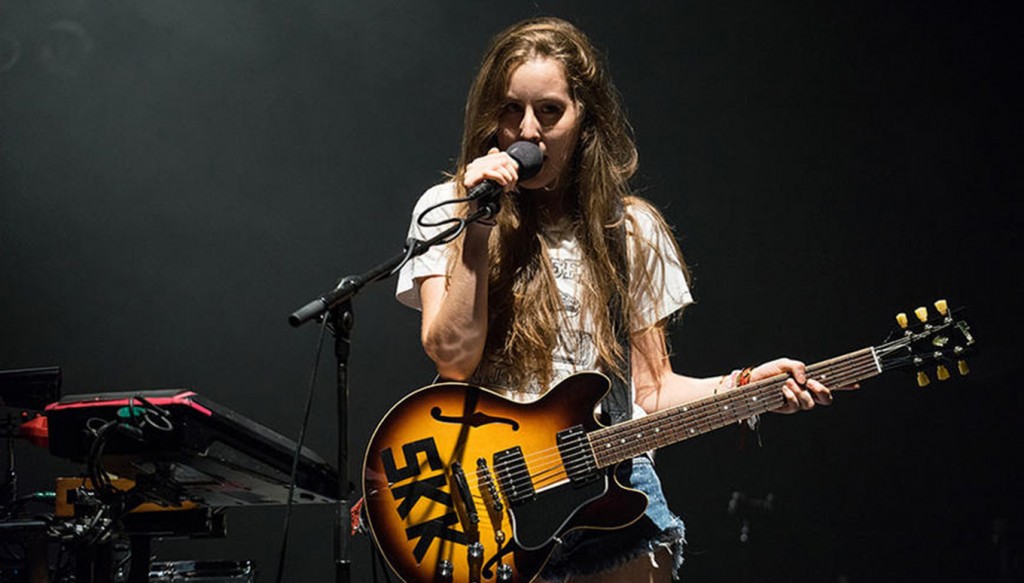 Boy bands like One Direction and Emblem 3 are taking over as the era of boy bands commences. Their fandoms continue to grow more and more as the groups produce not only music but movies, TV ventures, and worldwide tours. However, it's not just the guys that are rising in fame.
Girl groups have been prominent since the 1960s and have continued to become more popular. Starting with groups like the Supremes, girl groups have evolved over the years to become prominent influences in pop and r&b music. From TLC to The Pussycat Dolls, Destiny's Child to Fifth Harmony, girl groups from the past and present tend to be positive upbeat role models that get us dancing!
1960s- The Supremes:

As the golden girls of Motown, The Supremes hit the Motown scene in the 1960's. Originating from the projects of Detroit, Michigan, the original members of Florence Ballard, Mary Wilson, Betty McGlown, and Diana Ross went on to have 12 number one singles on the Billboard Hot 100. The group cycled through 10 members during its 18 year career and started Diana Ross' solo career. With songs such as 'Baby Love' and 'Stop! In The Name of Love', the Supremes definitely served as pioneers for girl groups to come.
1990s- TLC:

Trio TLC rose from Atlanta, Georgia to incorporate hip hop and r&b to create a distinctive sound. With iconic songs such as "Waterfalls" and "No Scrubs", TLC has continued to remain one of the most listened to girl groups. Despite the death of member Lisa Lopez "Left Eye" the band continues to still participate in the music scene. In 2013 they had a feature on J. Cole's single "Crooked Smile" as well as embarked on a 2 date tour. They also released an album TLC: 20th Anniversary Hits as well as released a biopic on VH1 entitled 'CrazySexyCool: The TLC Story'. The band currently is signed with Epic Records and is working on an album that is set to release this year.
1990s- Destiny's Child: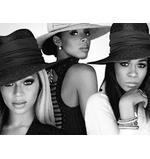 Renowned for producing superstar Beyonce, Destiny's child originated in 1990 as 'Girl's Tyme'. After going through member changes, Beyonce Knowles, Kelly Rowland, and Michelle Williams became the most notable lineup for the group. After struggling with label and management problems, the group prevailed to be a big figure in the legacy of girl groups. They released 5 studio albums, won 3 Grammys, and have a star on the Walk of Fame. Most recently, the group performed during Beyonce's halftime performance at Super Bowl XLVII.
1990s- Spice Girls:

Scary Spice, Sporty Spice, Baby Spice, Ginger Spice, and Posh Spice came out of the UK to become one of the most successful girl groups to date. Considered by some to be the advent of the second British Invasion, the Spice Girls plowed through worldwide markets with numerous endorsements, partnering with companies such as Cadbury Chocolate, Pepsi, Polaroid, PlayStation, and Target. The shocked the world when they made a big move by firing their own manager Simon Fuller in 1997. The group continued on to do numerous tours and even perform at the 2012 London Olympics Opening Ceremony.
2000s- Pussycat Dolls:

What started as a burlesque girl group expanded into an entire franchise. Robin Antin led the way for The Pussycat Dolls to have a successful TV show, Vegas show, albums, and numerous product endorsements. Songs like 'Don't Cha, 'Buttons' and 'When I Grow Up' threw them into superstardom. The group may have disbanded, but member Robin Antin is currently working with new girl group G.R.L.
2010's- Little Mix:

Some call them the girl equivalent of One Direction, and as a product of UK's X Factor and labelmates, this is a fair comparison to draw! One Direction aside, the group surely undoubtedly makes a name for themselves. With upbeat melodies and girl-power themed lyrics, the group provides a great message for girls, which is one a large draw for fans. Songs like 'Salute' and 'Move' have proved that they are ready to be big stateside. They recently opened for Demi Lovato on the Neon Lights Tour and are about to embark on a tour of their own!
2010s- Fifth Harmony:

Product of the second season of X Factor US, the five members of Fifth Harmony have been nonstop since the show. After opening for Demi Lovato, and headlining MTV's Artists To Watch concert, Fifth Harmony is about to start their own tour and secured an opening spot for artist Austin Mahone on his tour as well. Their debut full length album is set to release later this year, and should deliver some strong vocal performances.
2010s- Haim:

Los Angeles natives Haim, is a trio of sisters that provide a different girl group feel. With folk rock vibes, Haim differentiates itself from other girl groups. Their song 'The Wire' is a great example of the chill demeanor their tracks.
2010s- G.R.L.:

What started as an audition to replace members of the Pussycat Dolls by member Robin Antin in 2011, ended up creating an entirely new girl group. G.R.L. The 5 high energy members, provide the typical upbeat tunes you'd expect from a girl group. The added plus: the members have a background in dance. Check out the video for their bubblegum pop song 'Vacation' for positive lyrics and impressive dancing.