The Who and a Brief History of Musicians Smashing Their Instruments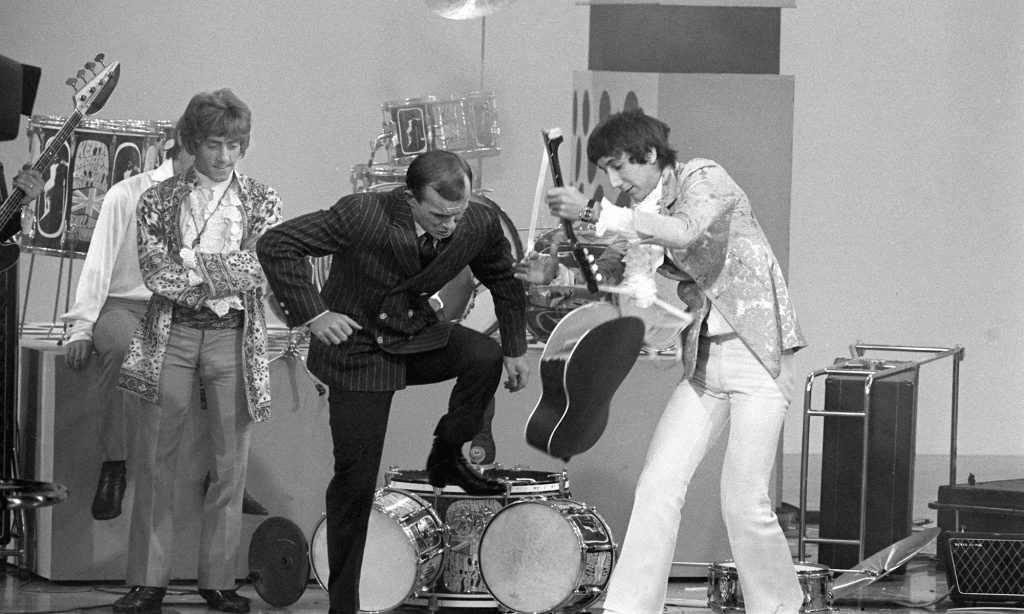 A British rock institution for over a half-century now, The Who have altered the course of rock history in so many ways. With the overdriven distortion of mid-'60s classics like "My Generation" and "Can't Explain," they laid the battle plan for the riff-mongering attack of punk and heavy metal. On 1969's Tommy and 1973's Quadrophenia, they redefined the possibilities of the album as a narrative art form, ushering in the age of the rock opera. With windmill-worthy, air-drum-inducing anthems like "Baba O'Reilly" and "Won't Get Fooled Again," they set the standard for stadium rock that groups from U2 to Foo Fighters continue to chase. And while their most famous lyric — "I hope I die before I get old" — becomes more ironic with each passing year, their continued unquestionable rock-star status constitutes a revolutionary act.
The Who spent much of 2014-'16 on the road celebrating their 50th anniversary, but they've approached recents shows like a band with something to prove. After a handful of U.S. dates in spring 2019 (same of which included orchestral accompaniment), the band's Moving On! tour returned to North America in the fall for a two-month trek. They're also busy working on their first studio album in thirteen years. But while recent setlists have touched on all corners of the band's career — from '60s singles like "Substitute" to brand-new track "Hero Ground Zero" — there's one longstanding Who tradition that likely won't be part of the current campaign: smashing instruments.
According to guitarist Pete Townshend, his first public act of destruction came about by complete accident: He was performing at London's Railway Club in 1964 when he unwittingly cracked his guitar's headstock when it hit the venue's low ceiling. "I was expecting everybody to go, 'Wow he's broken his guitar'," he told Rolling Stone in 1968, "but nobody did anything, which made me kind of angry in a way, and determined to get this precious event noticed by the audience." So he went about obliterating the rest of the instrument in a more theatrical fashion, much to the crowd's delight. And so one of rock's most glorious/ridiculous rituals was born, one that's been inherited by successive generations of showboating musicians with attitude and guitars to spare. 
Alas, it's a ritual that's fallen out of practice as guitar rock's cultural dominance has diminished, while the current economic realities of music-making mean that even popular bands can't afford to sacrifice their gear for the sake of spectacle. But whether you see it as a form of performance art or just a wasteful display of rich rock-star excess, there's something inherently startling about watching a musician destroy the thing they love the most. Fortunately, the internet presents us with plenty of opportunities to vicariously relive an era when instrument budgets were bottomless and guitars seemed as disposable as empty beer cans. Here, we commemorate some of the most memorable sacrifices to the rock gods. 
Jeff Beck in Blow-Up (1966)
As tales of Townshend's guitar-smashing became the talk of London, director Michelangelo Antonioni reportedly wanted The Who to recreate their onstage mayhem for his mod-era film-noir masterpiece. When the band declined, the job fell to The Yardbirds, whose guitarist, Jeff Beck, reacts to a faulty amplifier by treating it like a piñata, reducing his guitar to splinters in the process. He then tosses his busted guitar neck into the crowd, who clamor to grab it like dogs fighting over a bone. (The film's star, David Hemmings, emerges from the melée victorious, only to toss the scrap aside like the piece of trash that it is.)
Jimi Hendrix at The Monterey Pop Festival (1967)
Though it's come to represent the peak moment of The Summer of Love, The Monterey Pop Festival was also the site of the most famous act of instrument annihilation in rock history. Performing their first major show in America, The Who lived up to their anarchic reputation by capping off "My Generation" in a hail of smoke bombs and guitar shrapnel. Not to be outdone, a rising guitarist named Jimi Hendrix took to the stage later in the evening — and, well. 
The Who on the Smothers Brothers Show (1967)
Monterey gave The Who a significant profile boost in the U.S. rock press. And on the night of September 17, 1967, all the carnage spilled into the living rooms of middle America, thanks to The Smothers Brothers.
KISS at Pretty Much Every Concert (1975-present)
While Pete Townshend's acts of guitar abuse could be seen as a natural physical manifestation of the frustration simmering in The Who's early music, for KISS, it's just another crowd-pleasing element of their famed fire-breathing, blood-spewing stage show. As singer/guitarist Paul Stanley explained in a 2016 interview, "The idea of almost ritualistically smashing a guitar is something so cool and touches a nerve in so many people that it seemed like a great way to put a period or to dot the 'I' or cross the 'T' at the end of a show, that this is finite, that this is over, it's the climax."
Paul Simonon on the Cover of The Clash's London Calling (1979)
Though The Clash famously sang "no Elvis, Beatles, or The Rolling Stones," they always had time for The Who, both musically and — in this case — spiritually. The iconic cover shot of their double-album opus London Calling captures Paul Simonon laying waste to his Fender bass onstage at New York's Palladium club, reportedly out of frustration with the venue's heavy-handed bouncers forcing the crowd to remain seated.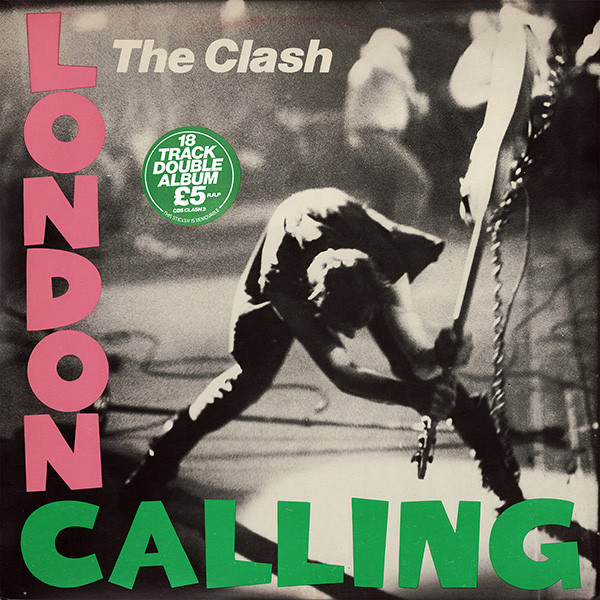 Nirvana at the Reading Festival (1991)
Anybody can thrust a guitar into an amplifier or use a kick drum as a beach ball. But in his brief time on Earth, Kurt Cobain elevated the art of instrument destruction by turning himself into the projectile. 
…And You Will Know Us By the Trail of Dead on Jimmy's Farmclub (2000)
Back at the turn of the millennium, this destruction-prone Texan indie-rock band could very well have been named …And You Will Know Them By the Trail of Busted Gear. In 2000, they made their national television debut on Jimmy's Farm Club, a short-lived experiment in televised A&R scouting hosted by Interscope Records impresario Jimmy Iovine. Being big fans of The Who, Trail of Dead used the opportunity to stage their own Smothers Brothers moment, smashing their guitars and toppling their drum set. But though the show's onstage go-go dancers seemed oblivious to the apocalypse erupting behind them, it did make a lasting impression on at least one person in the room: Iovine signed the band to Interscope, later calling them the "one great band" to appear on the show.