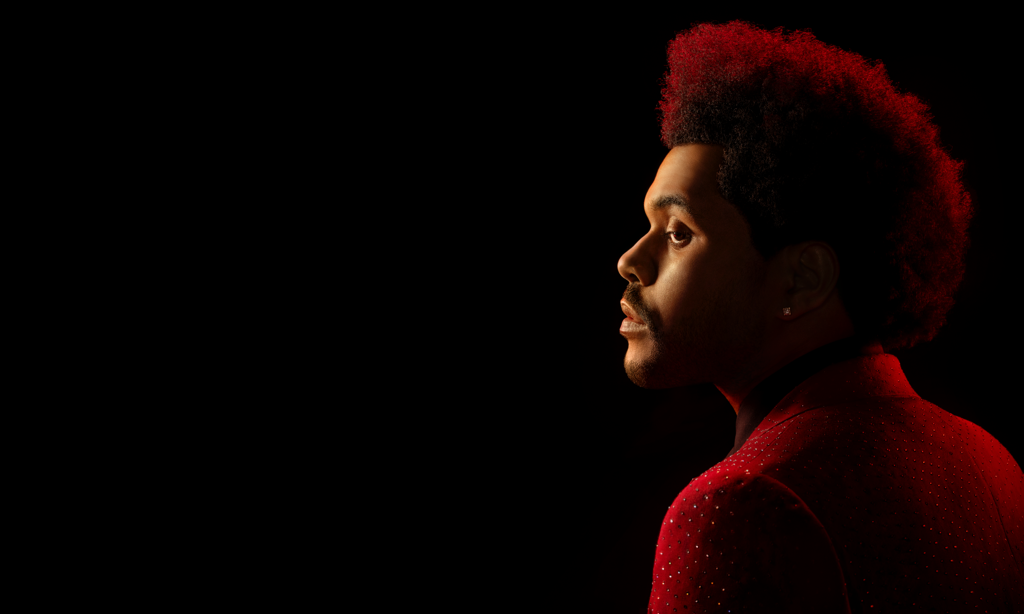 Elliot Santiago is a writer and thrill-seeker who was raised in the Bay Area and now resides in Brooklyn, NY. As an Associate Editor for HYPEBEAST, he reports the latest news in footwear, fashion and music. Outside of work, he enjoys spending time with friends & family, listening to his favorite artists like Kanye West, Snoh Aalegra, SZA and Drake, taking film flicks, indulging in NYC food joints and keeping up with the Golden State Warriors.
Two days removed from his Super Bowl LV halftime appearance, The Weeknd has generated more noise around his musical initiatives with announcements of his 2022 After Hours World Tour dates and The Highlights compilation album release. The XO icon's next concert venture totals out to a whopping 104 shows that will traverse across North America and Europe.
As we're sure most fans of contemporary R&B/pop music can attest, the Canadian artist's return to arenas is a highly anticipated one. As a well-seasoned creator of captivating and catchy tunes, he's proven time and time again why he is one of the most versatile entertainers of our generation.

Nearly two years will have passed by the time he graces the stage again given that the rescheduled tour commences in January 2022. So perhaps one of the most thrilling aspects of the show to look forward to is seeing which special guests he may have in order, especially since he's displayed a penchant to surprise crowds with such treats on previous show runs. 
Some hopefuls include heavyweight rappers like Travis Scott, Kendrick Lamar, Future, Ty Dolla Sign and Drake. As always, Houston is listed as one of the stops on the bill, so witnessing La Flame and Abel rage to "Wonderful" or "Wake Up" together in H-Town sounds like a bloody but exhilarating mosh pit experience. K-Dot being summoned for "Sidewalks" or "Pray for Me" is certainly feasible considering The Weeknd brought him out in LA during his 2017 tour. To add onto that, a "Pray For Me" Black Panther tribute to Chadwick Boseman would serve as a beautiful-yet-tear-jerking moment. Tracks like "Comin' Out Strong" with Future and "Or Nah" with Ty Dolla Sign are bonafied bangers that can qualify to get crowds in Atlanta and LA out of their seats. And lastly, a special appearance by Drake in Toronto — the hometown of both artists — for an XO x OVO performance of "Crew Love" would probably set the room on fire. 
Collaborators like Doja Cat, Maluma, Bryson Tiller and Rosalia also fit within the realm of possibility here as The Weeknd connected with each of these respective artists in 2020. A chance to hear the remixed renditions of "In Your Eyes" (Doja Cat), "Hawái" (Maluma), "Rambo" (Tiller) and of course, "Blinding Lights" (Rosalía) live would be a gift indeed. 
Additionally, XO stans can certainly anticipate the classic chart-toppers. It's probably safe to say that hearing records like "The Morning", "Wicked Games", "Starboy", "Can't Feel My Face", "The Party and the After Party", "The Hills", and "Often" will elicit emotions of felicity and nostalgia. There's also the sonic goodies present in his recent discography such as the dance-y "Over Now" number with Calvin Harris and "Save Your Tears". If he comes out in his swollen faced After Hours character from the music video of the latter, that would certainly add some flair to the evening.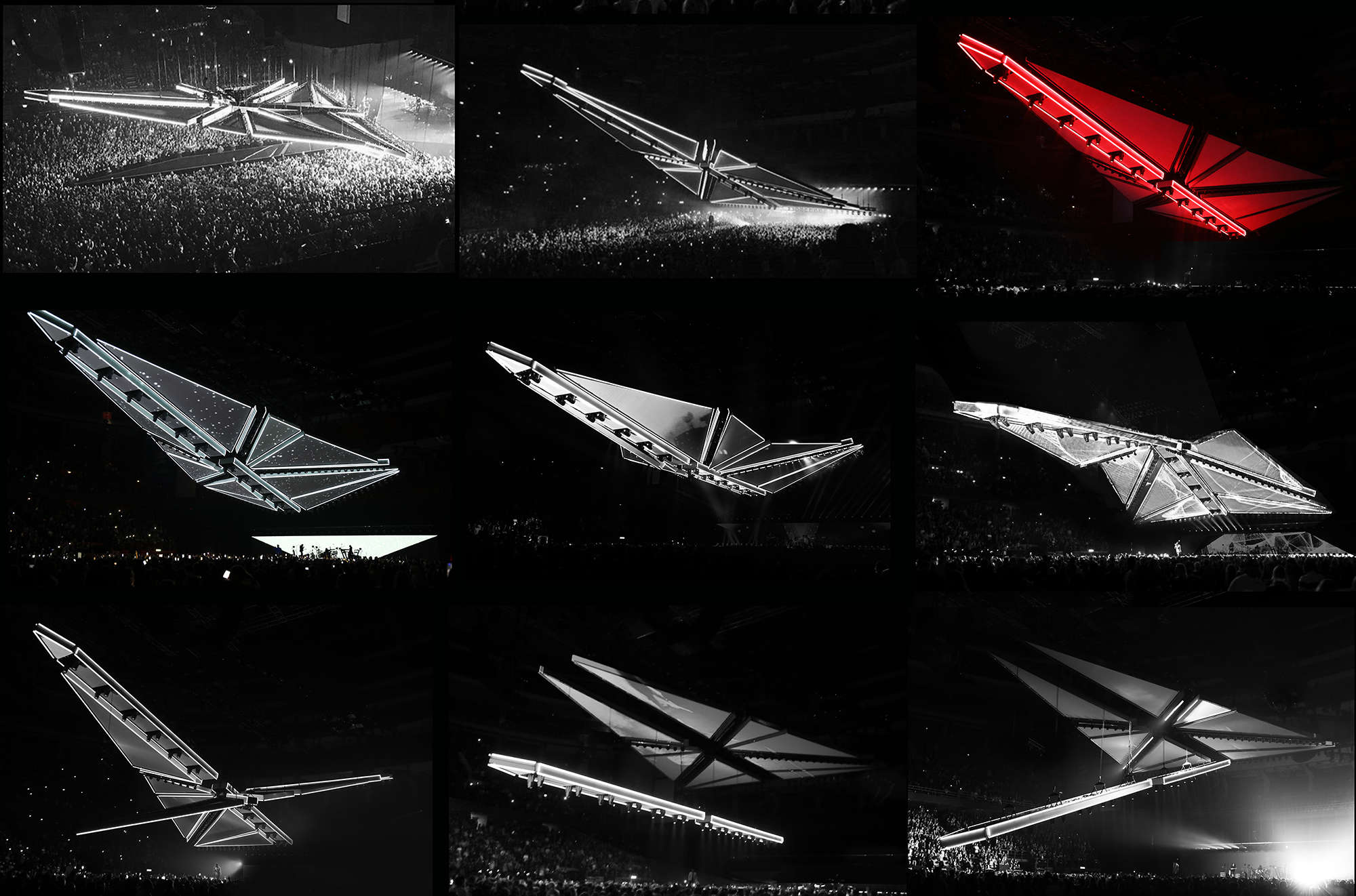 There's also the stage presentation to look out for. In years past, The Weeknd has tapped highly-revered London-based artist Es Devlin to assist with production and the end results have been visually arresting to say the least. From the overhead folding star destroyer utilized for the Starboy: Legend of the Fall Tour to the Afrofuturistic cracked mask spotted at Coachella, it's no secret that the After Hours singer puts a heavy emphasis on his visual accompaniments. It'll be interesting to see what he cooks up this time around to backdrop his daring red blazer and bruised-up nose oft-seen during his recent live performances.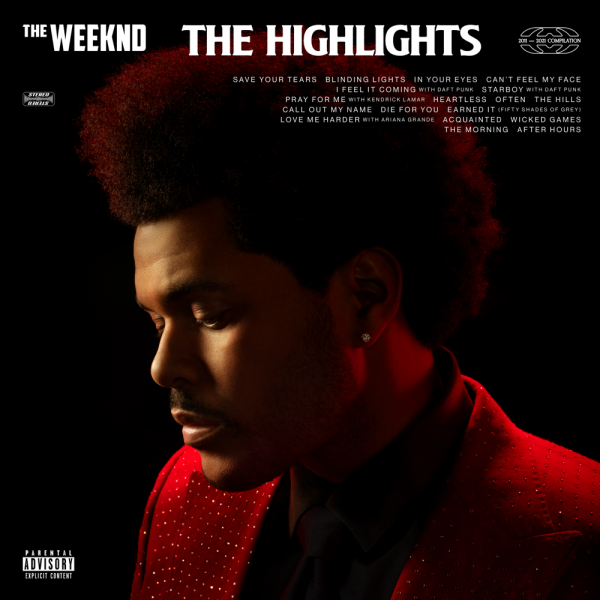 And for those who can't wait until the musical sensation gets back to doing sets IRL, he's taken the liberty of releasing an old-but-new body of work dubbed The Highlights for us to indulge in. As its moniker suggests, the greatest hits record shines a light on 18 of his best tunes and enlists "Love Me Harder" ft. Ariana Grande, "Pray For Me" ft. Kendrick Lamar, one joint from My Dear, Melancholy, five tracks each from After Hours and Beauty Behind the Madness, and three offerings from Starboy. 
The Weeknd is slated to perform during halftime for the Brady vs. Mahomes Super Bowl LV showdown on Sunday, February 7th in which us fans at home can get another taste of his talent. 
Shut the stage down Mr. Tesfaye, we'll be here patiently awaiting your return. 
New dates for the The Weeknd's After Hours Tour can be found here.
With Ticketmaster, tickets are 100% verified and instantly delivered. So if you're in Tampa Bay, FL, it's not too late to get your Super Bowl tickets.
Tags
You Might Like
New In-Person Live Broadcast Events Announced at YouTube Theater! Update (10/26/21): BTS PERMISSION TO DANCE – LIVE PLAY in LA will have a general publ...
Metallica will rock hundreds of drive-in theaters later this month.