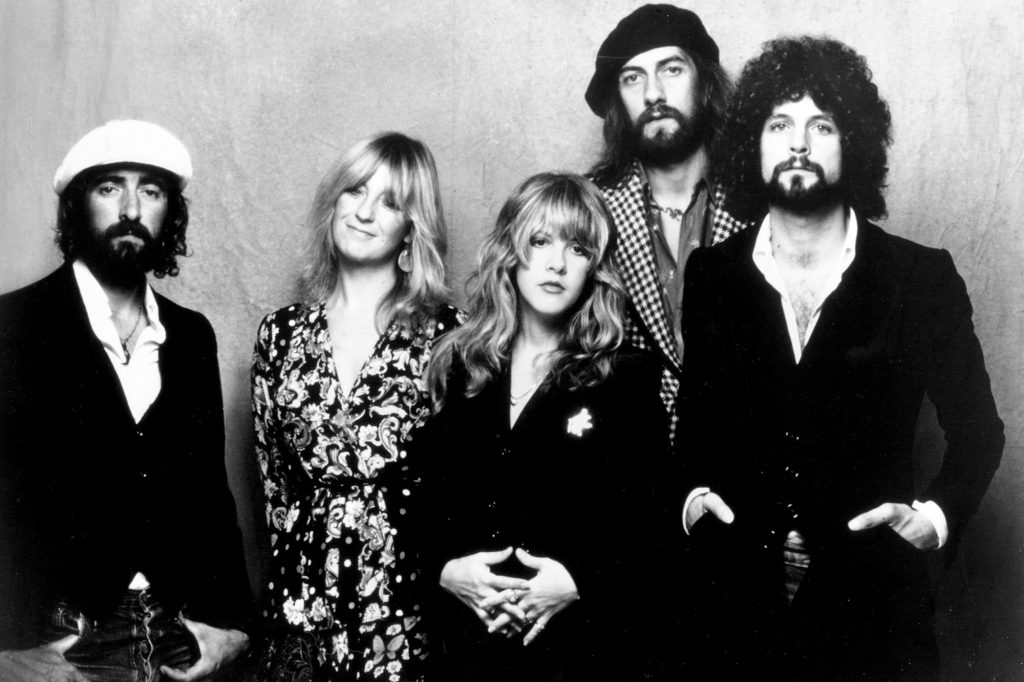 Emma Levin is a spiritually-minded, budding writer who's been learning how to ollie. Send skateboard tips to @levinthemoment on Twitter. 
Back in March of 2020, TikTok quickly took the world by storm and became the app of choice. The app's popularity even skyrocketed the careers of new artists, Doja Cat, Megan Thee Stallion, and Lil Nas X. But what about the artists of yesteryear? The legends of music? The punk idols? Out of nowhere, Gen Z has rediscovered many of music's greatest hits, prompting many to ask, "…really, you've never heard this song before?". It's proven that some songs can withstand the test of time, even decades later. So which ones are back on top? And what caused these latest tales of viral success?
Fleetwood Mac – Dreams
It's hard to imagine that Stevie Nicks isn't a household name, but unless you're a teen who performs séances, you might not be so familiar with the legendary, Fleetwood Mac. But when @420doggface208 burst onto the scene with his love for cranberry juice, the song "Dreams" peaked at Number 2 on the Rolling Stone 100 Chart. The song's success went international, and the rights to Fleetwood Mac's music was bought by a Berlin-based company, BMG. The buy-out points to a larger trend of companies hoping to strike gold with older hits.
Simple Plan – I'm Just A Kid
Simple Plan's 2002 song was catapulted to new heights with the viral video challenge, "I'm Just A Kid".  Back when kids were holed up at their parents' house, the punk song was used to recreate iconic childhood photos. Apparently, people didn't mind if their baby photos went viral. Soon after, Simple Plan's song went certified platinum 18 years after its initial release.
Grover Washington Jr. – Just the Two of Us
A song from 1985 also received the star treatment after going viral on TikTok. "Just the Two of Us," written by William Salter, has been used in over 770,000 of the app's videos. The writer, now 84, has joined TikTok himself, capturing the hearts of younger fans. The video above has 10.8 million views and proves how mixing popular trends- like skateboarding and a hit song- can make for an epic combination.
The Wellerman
At this point, anything can happen. Even a centuries-old collection of sea shanties sung by TikTok user, Nathan Evans, have gone viral. Evans captured the world's attention with his rendition of "The Wellerman." There's something to be said for stripping back a song to its storytelling basics. On Twitter, GoogleTrends reported that "sea shanties" has a record number of Google searches.
The Bee Gees – More Than a Woman
A nod to creative mashups, "More Than a Woman," by The Bee Gees, has been mixed with an iconic character's dialogue from the 1995 movie, Clueless. The mashup is fondly referred to as the "serotonin song", with users pairing the song with adorable pictures of their pets. A very wholesome pick-me-up if you will. Since going viral, the song has been streamed 135 million times on Spotify.
While we await the return of live music, younger fans have proven that what's old is new again, and what's classic never truly goes out of style.
Cover photo by Michael Ochs / Getty Images