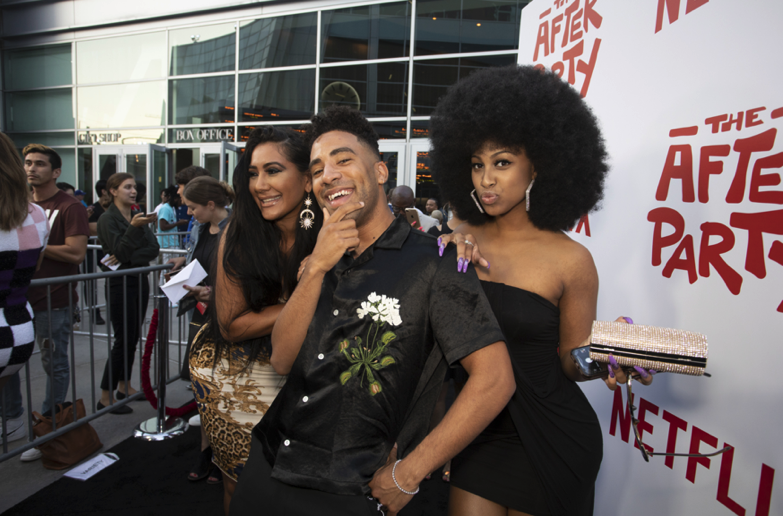 What do you get when you combine a bit of the movie Superbad with a giant dose of The Big Apple, and sprinkle in nearly all of your favorite hip-hop stars past and present? You get the hilarious and exciting ride known as Live Nation Productions' new feature film The After Party – streaming on Netflix starting Friday, August 24th.
The After Party stars rising rapper Kyle, who is embarking on his first headlining tour this fall after a thrilling summer selling out cities nationwide with Logic!
Fans will see a ton of parallels between his real-life rise to fame and the on-screen story of his character Owen, who endures quite an adventure trying to garner attention for his rap career alongside the company of his best friend / manager Jeff (played by Harrison Holzer), and a fantastic ensemble of characters.
Watch closely enough and you might even catch a cameo or two from hip-hop legends and rising stars alike: Wiz Khalifa, DJ Khaled, Ski Mask The Slump God, Teyana Taylor, Pusha T, French Montana, Young M.A, Tee Grizzley, Jadakiss, and Desiigner to name a few…
Ticketmaster hit the Red Carpet at Hollywood's iconic Arclight Theater to chat with members of The After Party's cast on their appreciation of the film's story, their experiences making it, and what made each of them fall in love with hip-hop in the first place. Of course, after the (premiere) party, there's the after party – and our recap includes all the essential highlights from this exciting night in Hollywood.
Stream The After Party only on Netflix starting Friday, August 24th – and don't forget to check out the film's top hip-hop stars on tour with tickets available directly from the widget below.