The 8 Biggest Surprises of the NBA Season So Far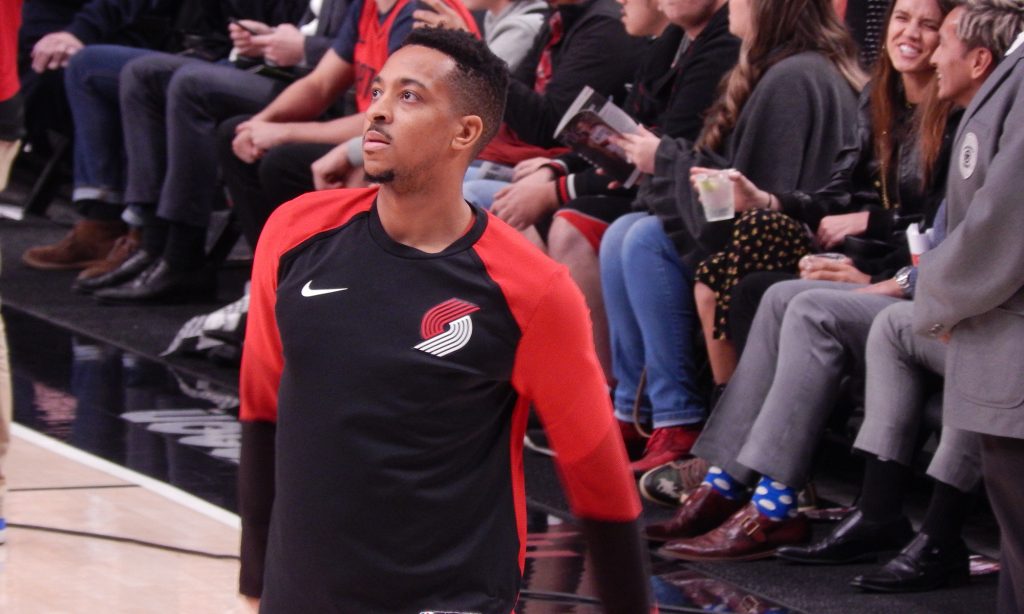 With almost a month of this NBA season already in the rearview, it's time to take a look at some of the more unexpected storylines. Let's be honest, there's really nothing surprising about LeBron James and the beefed-up Los Angeles Lakers claiming the league's best record thus far, or that Giannis Antetokounmpo and the Milwaukee Bucks have surged up the East standings. But these eight players are turning heads anew, and fans are absolutely here for it. 
1. A fully blossomed Malcolm Brogdon
Malcolm Brogdon fakes, shakes and finishes with the left.@Pacers 84@trailblazers 71

4th quarter next on NBA LP pic.twitter.com/B1EGO7ChUI

— NBA (@NBA) January 15, 2021
The Indiana Pacers are looking like the toast of the Eastern Conference, and it's due in no small part to the play of fifth-year point guard Malcolm Brogdon. Now in his second season with the Pacers, Brogdon is posting career highs in points, assists, steals and — most importantly — minutes, with almost 37/game. The Milwaukee Bucks let the oft-injured Brogdon leave in free agency two seasons ago, but with the way he's playing now, it's hard to imagine they're not regretting that decision. 
2. Nikola Vučević cementing himself as one of the most dynamic bigs in the NBA
𝐕🍊🍊𝐂𝐇 𝐢𝐬 𝐡𝐚𝐯𝐢𝐧𝐠 𝐡𝐢𝐦𝐬𝐞𝐥𝐟 𝐚 𝐧𝐢𝐠𝐡𝐭@NikolaVucevic | #MagicTogether pic.twitter.com/wkfc9XmZNd

— Orlando Magic (@OrlandoMagic) January 12, 2021
Seven-footer Nikola Vučević has always been a well-rounded center who could knock down a three while being a double-double machine. But this year, he's taken it to a whole new level, sinking almost twice as many long balls per game, while shooting over 42% from beyond the arc and a career-best 23 points. It's showing in the standings too, where even despite a recent skid, the Magic are still atop the Southeast Division.
3. LaMelo Ball is more than holding his own
LaMelo Ball comes off the bench to tally his first career triple-double! #AllFly @MELOD1P: 22 PTS, 12 REB, 11 AST pic.twitter.com/IHwfedr9G4

— NBA (@NBA) January 10, 2021
You can think whatever you want about LaVar Ball, but his youngest son, LaMelo, let us know pretty quickly that he's the real deal. The Charlotte Hornets made Ball the No. 3 overall pick in the draft, but he's looking like he probably should've gone No. 1: Ball already became the youngest player in NBA history to record a triple-double with his performance in a January 9 win against the Atlanta Hawks. He's not only fun to watch, he's absolutely fearless. 
4. Chris Boucher is doing it all for Toronto
25 Pts | 10 Reb | 2 Blk | @chrisboucher

The man is a human highlight machine pic.twitter.com/mOKeXD9u3U

— Toronto Raptors (@Raptors) January 15, 2021
The Toronto Raptors have not been great, sporting a 5-8 record out of the gate, but the Quebecois Chris Boucher is starting to show why he belongs in the starting lineup. The third-year power forward is Top 5 in the league in blocks, and he's flashing a formidable inside/out offensive game, shooting 60% from the field with a smooth stroke from three. Toronto is finding its new identity with Serge Ibaka gone, and it's only a matter of time before Boucher establishes himself as a key lineup cog the way Pascal Siakam did two seasons ago. 
5. Myles Turner's block party
😤 Myles Turner does it ALL in the @Pacers W. #AlwaysGame@Original_Turner: 22 PTS, 11 REB, 4 BLK, 3 3PM pic.twitter.com/gJLXm1QOgC

— NBA (@NBA) January 13, 2021
It's not just Malcolm Brogdon and Domantas Sabonis who have the Indiana Pacers surging at the start of the year. Big man Myles Turner is making an early case for Defensive Player of the Year honors, leading the league in blocks with fifteen more swats than the next-closest player. He's also scoring consistently and posting career highs in steals, but the block party is just ridiculous. 
6. CJ McCollum is leading the Blazers
The composure.

All-angles of CJ McCollum's @trailblazers game-winner! pic.twitter.com/lpInLS1FuG

— NBA (@NBA) January 12, 2021
There's never been any doubt that the Portland Trail Blazers are Damian Lillard's team, but it's CJ McCollum who's been leading the charge for the 8-6 Blazers so far with a whopping 26.7 points per game. He's also been super-efficient as a passer, and proving his worth beyond just volume of points, he's also been an incredibly clutch scorer, including an absolutely filthy game-winner against the Toronto Raptors last week. But this one's bittersweet, as it was just announced that McCollum broke his foot and will be out for at least a month.
7. Tyrese Haliburton is looking like the steal of the draft
TYRESE HALIBURTON IS CLUTCH
The Kings rookie scored 15 of his season-high 17 in the 4th quarter!

17 PTS, 7 REB, 6 AST, 3 STL, 1 BLK, 0 TO pic.twitter.com/fbc6Kck4QN

— Ballislife.com (@Ballislife) January 7, 2021
Picked twelfth overall by the Sacramento Kings in the 2020 draft, rookie Tyrese Haliburton is making an immediate impact as a crucial rotation piece. Haliburton is already closing out games for the Kings, including his 15-point fourth-quarter outburst in a win over the Chicago Bulls on January 6. A lot of people questioned the Kings drafting Haliburton when they had just signed fellow point guard De'Aaron Fox to a max contract, but Haliburton is playing almost thirty minutes per game and making it work with his tough two-way play, night in and night out. 
8. Julius Randle is officially the go-to guy in New York
Averaging 22p/11r/7a, Julius Randle has been filling up the box score for the @nyknicks!

KNICKS x NETS tonight at 7:30pm/et on ESPN pic.twitter.com/PGSZYxDxfg

— NBA (@NBA) January 13, 2021
It's hard to think of a fan base that has been more frustrated in the past decade than that of the New York Knicks. But now in his second year with the team, former Top 5 pick Julius Randle is carrying the load in Manhattan and giving NY hoops fans something to be excited about. Randle posted a rare triple-double in a win against the Cleveland Cavaliers on December 29, and the big man is averaging nearly 23 points, 11 rebounds and 7 assists. The development of his passing has really helped Randle turn a corner as the leader of a finally competitive Knicks team. 
Header image by Frenchieinportland/Wikimedia Commons
Tags
You Might Like
Recently, the NBA made some changes to their playoff format to increase the excitement, and now 20 of the 30 franchises compete in postseason play. Learn more!
When Do the Boston Celtics and the Philadelphia 76ers Play Next? Philadelphia 76ers tickets and Boston Celtics tickets can be found on their respective team ...
Right in the heart of downtown Houston, Texas, lies the extravagant Toyota Center. Home to the NBA's Houston Rockets, this venue is one of the top cultural h...