The 7 Most Important X-Factors for Their NBA Team's Success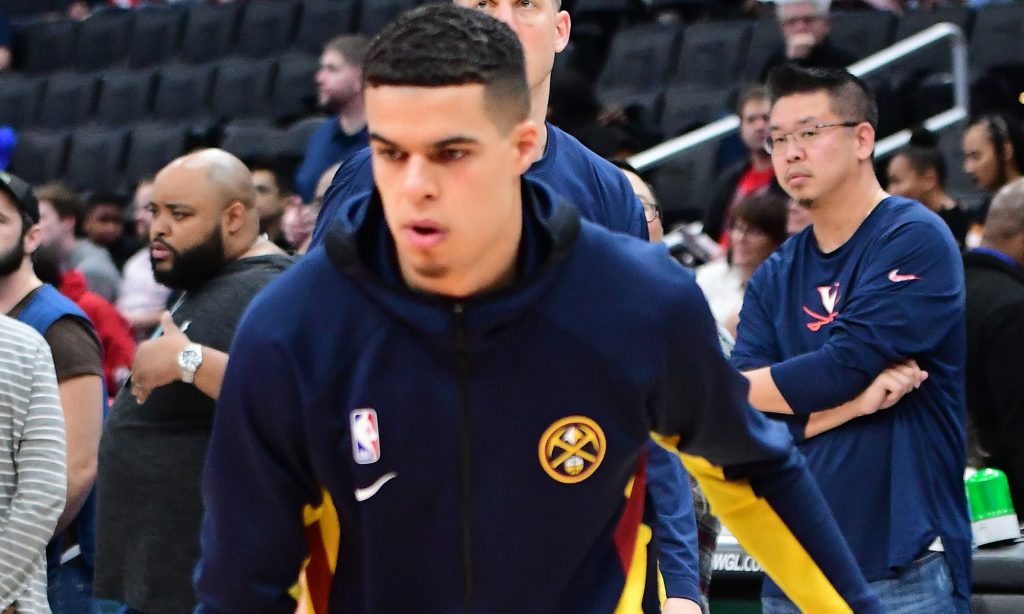 In today's NBA, we all know that the league's elite superstar players will tip the scales of a playoff run. But it's a fact that those guys can't do it alone. Playoff teams need that X factor that takes the team to the next level of long-term success. But who exactly is that going to be for teams like the Nuggets and Bucks if they're going to make a deep playoff run? Who do LeBron and AD need to step up to bring the Lakers a back-to-back title? These are the X factors to keep an eye on as the season stretches on. 
Denver Nuggets: Michael Porter Jr.
Michael Porter Jr. (30 PTS, 6 3PM) buries the game-sealing triple for the @nuggets! pic.twitter.com/OwtX5hkGHk

— NBA (@NBA) January 26, 2021
While a slimmed-down Nikola Jokić is having a career year, the Denver Nuggets have definitely not looked like the team that went to last season's Western Conference Finals. Michael Porter Jr., who was supposed to fill the void left by Jerami Grant's departure to the Detroit Pistons, got sidelined in late December due to a positive COVID-19 test. The Nuggets were off to a 1-4 start and cratered a bit until Porter Jr. came back on January 22. They immediately reeled off back-to-back OT wins against the Phoenix Suns en route to six wins in their last seven games. Those victories included snapping the Utah Jazz's eleven-game winning streak and a Porter Jr.-punctuated win against the Dallas Mavericks. 
Wiggins feelin splashy 💦

(🎥 @warriors) pic.twitter.com/xudzEErumX

— 95.7 The Game (@957thegame) January 26, 2021
Stephen Curry has returned to form following an injury-plagued 2020 season in which he only played five games; the Golden State Warriors are now back in the playoff conversation. New additions Kelly Oubre Jr. and James Wiseman have flashed at times, but it's Andrew Wiggins who needs to stay consistent for the Warriors to have a shot beyond the first round of the playoffs. So far this season, he's proving that the gaudy contract that pays him an average of $29.4 million per year until 2023 is more than just an unsalvageable albatross, putting up 18 points/game with exemplary defense. Warriors GM Bob Myers has assets in hand like Minnesota's 1st round pick and a young center in Wiseman to pair with Wiggins in a trade for another star, but if Wiggins keeps playing well, he could be a Warrior for the long haul. As dramatic as it sounds, the fate of the franchise's roster rests on him one way or another. 
TOBIAS. HARRIS. CLUTCH. 🔥 pic.twitter.com/UKaXoVcmEo

— NBA TV (@NBATV) January 28, 2021
Superstars Joel Embiid and Ben Simmons make the 76ers an instant contender. But if either of them is injured for an extended period (which happened to both last season), Tobias Harris can be counted on to carry the team through tough stretches. Just this past weekend, when Embiid was out with a sore back, Harris dropped a team-high 27 points (including 10 in the 4th quarter) in a comeback win against the Indiana Pacers. He can also be pretty clutch when Embiid and Simmons are in the lineup.
From the moment Jaren Jackson Jr. came into the league as the fourth overall pick two seasons ago, he's been an absolute monster, stuffing the stat sheet with points, threes, blocks and steals at a highly efficient rate. But the 6'11" Jackson Jr. has been on the shelf since tearing his meniscus last August. He's said to be ramping up his activity in February and could return by the end of the month. With floor general Ja Morant back from an ankle injury, the Memphis Grizzlies have won six in a row. And while guard De'Anthony Melton has played a key role in that stretch, it's Jackson Jr.'s unique blend of talent that will make the Grizzlies incredibly tough to defend in the playoffs. 
Milwaukee Bucks: Whoever They Trade For/Sign
CODY ZELLER THROWS IT DOWN ON GIANNIS pic.twitter.com/YSkYuKWU69

— Legion Hoops (@LegionHoops) January 31, 2021
Considering the Milwaukee Bucks had the NBA's best record last season, an 11-8 start is not the way they envisioned things going after adding point guard Jrue Holiday to the mix. Beyond Holiday, Giannis Antetokounmpo and Khris Middleton, the Bucks don't really have another player on the roster who can be considered an X-factor that'll help them compete with the firepower of the newly fortified Brooklyn Nets in the East. Their bench is not as deep as that of teams like the L.A. Lakers, the L.A. Clippers or the Boston Celtics. If they want to be considered a true title contender, GM Jon Horst must add another difference-maker by signing a buyout player or via trade. 
Dejounte Murray picks Kemba's pocket with the game on the line late 4th pic.twitter.com/wORzz0p2T8

— Rob Perez (@WorldWideWob) January 28, 2021
When Kawhi Leonard forced the San Antonio Spurs to trade him to the Toronto Raptors in 2018, it spelled certain doom for coach Gregg Popovich. He'd coached Leonard into a star, and the continuity of the five-time champion coach's legacy was now in jeopardy. Three years later, Popovich has the Spurs looking like a playoff contender with a roster led by fourth-year guard Dejounte Murray and DeMar DeRozan, whom the Spurs acquired in the Leonard trade. DeRozan has become a valuable leader and a perennial scoring threat, and the team is doing this all with a less-than-enthused LaMarcus Aldridge averaging career lows across the board. Popovich has second-year players  like Keldon Johnson and Lonnie Walker on the same page as wily veterans Patty Mills and Rudy Gay. You don't win five titles by being lucky — in Popovich, San Antonio has something no other team has. 
Los Angeles Lakers: Kentavious Caldwell-Pope
KCP appreciation post 🙌 pic.twitter.com/xjZkVodHVG

— Los Angeles Lakers (@Lakers) January 16, 2021
The Lakers are going to be in the championship conversation no matter what with all-stars Anthony Davis and LeBron James on the court. But just how great can this team be? Are they back-to-back championships great? The beefed-up roster has point guard Dennis Schröder and Montrezl Harrell playing key minutes, but at the end of the day, if two-way wing Kentavious Caldwell-Pope is playing at a high level, they'll be exceptionally hard to beat. He surged in the playoffs last season as the Lakers' most dependable option after the big two; parlayed it into a three-year, $39 million contract; and is already among the league leaders in three-point percentage at over 48%. But when he plays poorly, it rocks the boat: He combined for nine points in losses to Detroit and Philly last week and didn't score at all in an ugly Lakers one-point win at Boston. If his sharpshooting can keep complementing his wing defense, it opens things up for not just LeBron and AD, but for the whole Lakers team to get back to the finals.
Header image by All-Pro Reels/Wikimedia Commons