Super Bowl LV: Tampa Pre-Game Visitor Guide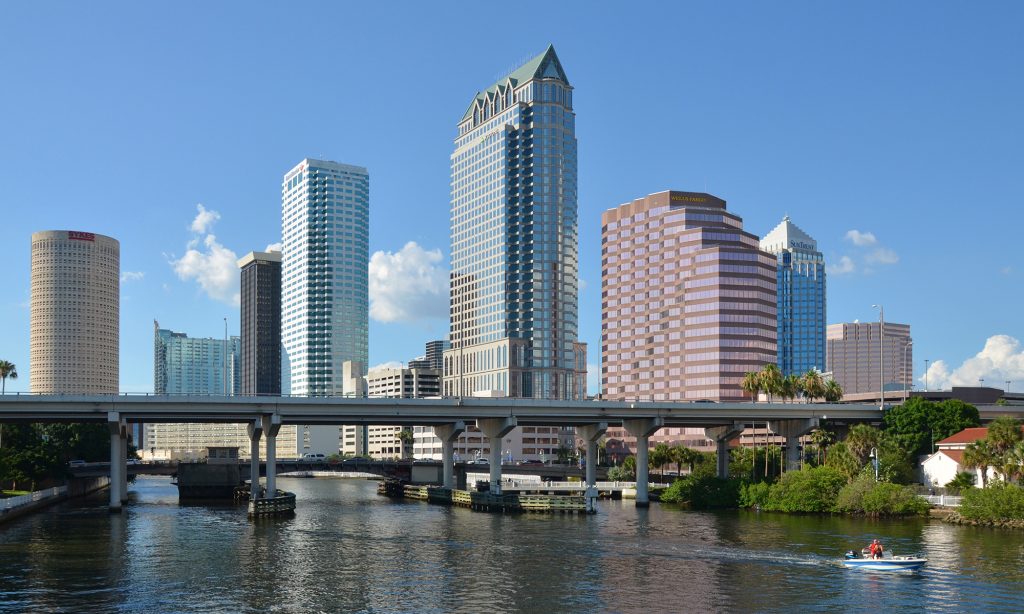 Before the Chiefs battle it out against the Buccaneers for Super Bowl LV on February 7, fans know to anticipate all the celebratory excitement and fanfare of the pregame activities, the halftime show and the big game itself. Yes, Eric Church and Jazmine Sullivan will sing the national anthem this year, and at halftime The Weeknd will give his all. But the kickoff isn't until 6:30 p.m. — what if you want to make a whole day of it in the Bucs' home city? Where can you have lunch, sightsee and explore the Tampa Bay area before heading over to Raymond James Stadium? And under current circumstances, how can you do it safely? Don't sweat it, we've got you covered.
Top 10 Restaurants Near the Stadium with Outdoor Seating
View this post on Instagram
7720 W. Courtney Campbell Causeway
Soak up the atmosphere right on the beach while you chow down on spectacular seafood in a casual setting. Try their pastas and pizzas too, and don't forget a tropical cocktail.
3045 N. Rocky Point Dr. East
For a beachy feel of the Caribbean variety, try this unassuming but awesome spot where you can load up on Jamaican jerk chicken, Bahamian seafood chowder or calypso shrimp linguine. Remember to leave room for the key lime pie.
2223 N. West Shore Blvd.
Settle in for simple but succulent American dishes. Turkey burgers, buttermilk fried chicken, grilled salmon, sweet potato fries — is your mouth watering? Did we mention the homemade Oreo ice cream?
4110 W. Boy Scout Blvd.
Cooper's Hawk offers a reservations-only, upscale dining experience with dishes like bourbon-lacquered BBQ pork chops, blackened ahi tuna and braised short rib risotto. The restaurant doubles as a fine winery, so you can find the perfect spirits to pair with your meal.
2305 N. Willow Ave.
True to its name, Rick's is a riverfront eatery, with all the atmosphere that implies. Whether you're availing yourself of the oyster bar, savoring a specialty sandwich or having a plate of Buffalo wings with beer, you're bound for a breezy good time.
5119 N. Nebraska Ave.
Ordering at Ella's is fun: you get to ask for Henry the Loaf (bacon-wrapped meatloaf), Kiss My Grits (fresh catch over grits) or the Hog (pizza with just about everything on it). And you're surrounded by fascinating, quirky folk art to boot.
4134 W. Boy Scout Blvd., Suite B1
If you're a sushi lover, you're in the right place at Kona Grill, but for equally fine fare, order pad thai noodles, macadamia nut chicken or tropical pork chops. Top it off with homemade carrot cake or triple-stack brownies.
707 Harbour Post Dr.
For a fun spot with a waterfront vibe, try the Dufrian, where you can tear into a pulled pork sandwich or a Reuben, enjoy shrimp and grits, or just sip one of their snazzy cocktails or wines. 
4142 W. Boy Scout Blvd.
Another terrific spot for sushi is Thai Prime, where you'll find a slew of specialty rolls with names like Atomic Tuna and Holy Crab. Curries, crispy duck, and other types of seafood offer plenty of additional options.
1102 N. Dale Mabry Highway
Classic American comfort food is the name of the game at the Brick House, where Southern-fried chicken sandwiches, Philly-style cheesesteaks and BBQ bacon burgers all await you. Cocktails and fine wines to slake your thirst in style are part of the picture, too.
Nearby Outdoor Attractions
View this post on Instagram
Stroll across eight green acres right in downtown Tampa. There's plenty to keep kids occupied, including splash pads, a playground and Glazer Children's museum. And the mix of natural and urban elements creates a unique, fun atmosphere for everybody.
Enjoy two and a half miles of leisurely ambling along the river surrounded by all sorts of action. At various points along the path, you'll come across everything from the Florida Aquarium and Tampa Museum of Art to the American Victory Ship with its Mariners Memorial Museum.
Visit shops, eateries and other intriguing waterfront spots. Drinks at The Battery, cheeseburgers and beers at BurgerFi, and all sorts of intriguing shops and food stands await your wharfside walk.
Walk or bike this urban trail, a former railroad corridor offering 45 miles of scenery from Tarpon Springs to St. Petersburg. The first five miles of the trail were opened up back in 1990 and ever since then it's gotten longer and longer, ideal for accommodating joggers and skaters as well as those out for a stroll or a ride.
Stroll past St. Petersburg's many murals on your own, or opt for a guided tour to learn more about the colorful street art of the Sunshine City. The eye-popping works you'll encounter range from the inspiring — Black Lives Matter and Pride murals — to the irreverent (think Coney Island and graffiti themes) and just about anything in between.
If walking along the water isn't enough, get on top of it and take a ride on a pedal-powered boat (no, you don't have to pedal it yourself!). See all the sights of downtown Tampa from a whole different viewpoint — an aquatic one. Sip a cool drink while you ride along the waterways and soak up the sun or stay in the shade, whichever way you like it.
Header image by Clément Bardot/Wikimedia Commons