Step Inside: MIDFLORIDA Credit Union Amphitheatre — Tampa, FL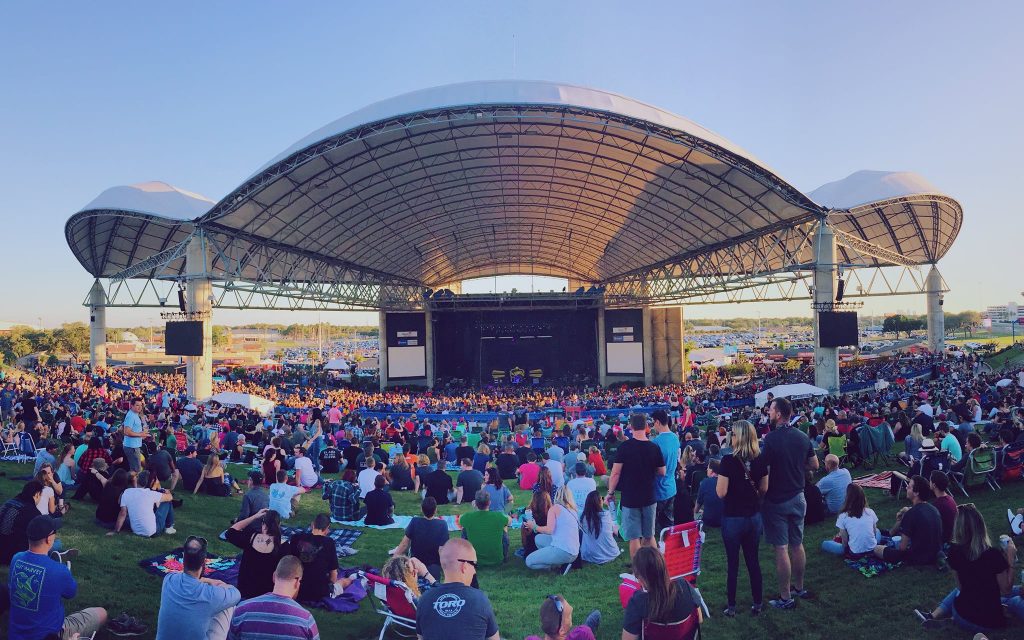 The Florida sunshine offers plenty of opportunities to watch an incredible live concert while catching some rays. For anyone in Tampa, St. Petersburg, Clearwater or the surrounding 'burbs, the very best Tampa concert venue is undoubtedly the MIDFLORIDA Credit Union Amphitheatre at the Florida State Fairgrounds.
Alt-rockers and country fans alike will find a whole slew of upcoming shows that fit the bill. If you want to learn more about one of the most unforgettable music venues in Tampa, check out these quick-hitting facts.
1. It's part of the Florida State Fairgrounds.
The MIDFLORIDA Credit Union Amphitheatre is conveniently located just eight miles outside downtown Tampa at the Florida State Fairgrounds. You can even spot the venue's distinctive canopy right off of Interstate 4.
2. Goth gods got things started.
When you think Florida music, you think swamp rock, country music and '90s boy bands. The last genre that would cross your mind would have to be goth, yet producers tapped none another than '80s icons The Cure to christen the amphitheatre when it opened its doors in 2004. Along with indie darlings Interpol, The Rapture, and Mogwai, the band played the very first show at the MIDFLORIDA Credit Union Amphitheatre.
3. There's an even split of lawn and pavilion seats.
With most venues, the lawn area accounts for the biggest chunk of their total capacity, but that's not the case with the MIDFLORIDA Credit Union Amphitheatre. You'll find nearly as many reserved seats underneath the canopy as general admission spots along the grass bowl (9,990 vs. 10,000).
4. It hosts one of Florida's biggest alt-rock events.
Every December, the MIDFLORIDA Credit Union Amphitheatre hosts 97X's Next Big Thing festival, and has even expanded to become a two-day event in recent years. The 2018 edition featured some of the biggest names in alternative rock today, including Chvrches, Foster The People, and Panic! At The Disco.
5. The Foo Fighters put on a rock 'n' roll marathon.
Who says rock is dead? Earlier this year, the Foo Fighters pulled off a performance for the ages, cranking out nearly 3 hours of the pummeling riffs and soaring anthems the band made its reputation on. The band's first show at a Tampa music venue, the Foos made the most of the opportunity, mixing chart-topping hits with hard-hitting covers of classics like "Blitzkrieg Bop" and "Under My Wheels." That's the kind of unforgettable experience that has become business as usual at the amphitheatre.
6. It has a few former names.
Between 2010 and 2012, the venue's naming rights were purchased by a well-known lawyer referral service in the Tampa Bay area, much to the chagrin of local music fans. Thankfully, the MIDFLORIDA Credit Union purchased the rights in 2012 and Tampa's semi-long venue naming shuffle was over.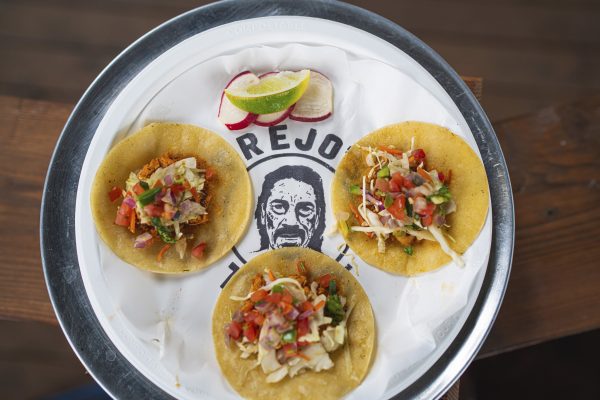 7. Nosh on Florida's best grub.
From tacos to fried chicken to hot dogs, the MIDFLORIDA Credit Union Amphitheatre has an incredible array of tasty bites to snack on before or during a show. In addition to a rotating lineup of food trucks, grab one of Questlove's Cheesesteak™, named for the GRAMMY Award-winning drummer's innovative spin on the Philly classic made with Impossible™ plant-based meat. Or how about actor Danny Trejo's famous Los Angeles Trejo's Tacos, or Italian dishes from Top Chef's Fabio Viviani? Or hand-crafted gourmet hotdogs and sausages from Dog Haus or fresh pizza? And don't miss Art Bird's fried chicken, a favorite of Lady Gaga and Michelle Obama. The drinks are top-notch, too. Gulp down refreshing drinks from our brand new signature cocktail program, curated by world-class mixologist and 2014 American Bartender of the Year, Sean Kenyon.
8. Slate your thirst with a classic Cuban cocktail.
What would a night out in Florida be without the mojitos? Don't worry, the MIDFLORIDA Credit Union Amphitheatre has you covered. Head on over to one of the bars situated around the venue to grab a refreshing Bacardi Mojito or sip on a Casamigos Margarita, if that's more your speed.
9. Bus or drive: your choice.
The amphitheatre is located close enough to Tampa's city center that concertgoers can use public transportation to get there. It may take a couple of bus transfers and a bit of walking to make it happen, though. A quicker option would be to just drive, and with the venue's expansive parking lots, there's plenty of space to spare. Just be prepared for the post-concert scramble to get back to the Interstate.
10. Check out your VIP options.
The MIDFLORIDA Credit Union Amphitheatre has tons – and we mean tons of VIP upgrades to choose from. There's valet parking, premium box seats, VIP lounge access, reserved lawn spots – the list goes on. A simple upgrade can have a major impact on your concert-going experience.
11. Throw it into your plans if you're visiting from out of town.
There's so much to see and do in the Tampa Bay Area, don't waste a single second falling for the typical touristy spots. Stop by Hemingway's for a modern spin on a classic Cuban sandwich, and then take a walk or bike ride down the gorgeous Tampa Riverwalk.
12. Explore the "Gulp" Coast.
The Tampa Bay region has a thriving craft beer scene, and if you want to see what all the fuss is about, you need to head down the St. Pete/Clearwater Craft Beer Trail. There are tons of beers to sample, including plenty that incorporate local flavors like passionfruit and key lime.
The MIDFLORIDA Credit Union Amphitheatre at the Florida State Fairgrounds is one of the top concert venues in Tampa, offering a one-of-a-kind experience, regardless if you're into country, hip-hop, rock or EDM. With the incredible Florida weather, you can enjoy an open-air concert all year round.