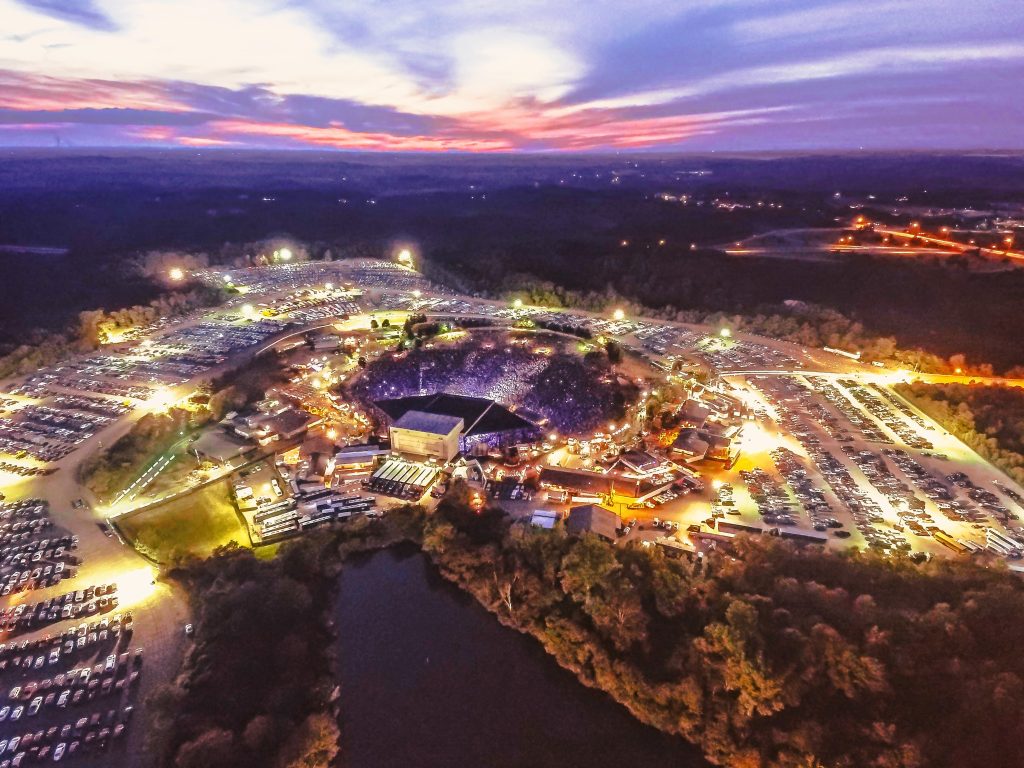 Burgettstown may be a tiny borough of Pennsylvania's Washington County, barely more than half a square mile in size, but as a Pittsburgh suburb with room for 23,000 concertgoers, The KeyBank Pavilion is a big player in the concert game. Operating under various names since its 1990 opening, the amphitheater has hosted classic rockers Lynyrd Skynyrd and Chicago, alternative icons Counting Crows and Marilyn Manson, country superstar Miranda Lambert, and blues-rock heroes The Tedeschi Trucks Band… just to name a few headliners. Here's what to know when you're heading to one of Pennsylvania's top-tier open-air venues.
1. It holds a proud place in jam-band history.
Phish's live album Live Phish 07.29.03 and their concert DVD Star Lake '98 were recorded there when it was called the Post-Gazette Pavilion at Star Lake, and so was The Dave Matthews Band album Live Trax Vol. 35.
2. Parrotheads know the place well.
With only a couple of exceptions, Jimmy Buffett has made sure to put the pavilion on his sun-baked itinerary every year since its 1990 opening.
3. It's one of the area's most festival-friendly venues.
Over the years it's been a destination for high-profile festivals of all kinds, from Lilith Fair and Lollapalooza to H.O.R.D.E. and Ozzfest.
4. Billy Joel broke the seal in style.
The first artist the venue ever hosted, when it opened as the Coca-Cola Star Lake Amphitheater, was Billy Joel. The demand for tickets turned out to be so overwhelming that a second show had to be added.
5. Presidential politics have played out there.
The venue was chosen by George W. Bush as the site for the last rally of his presidential re-election bid, on the final day of his campaign, November 1, 2004.
6. The place has pull with Pittsburgh music lovers.
The KeyBank Pavilion can hold many times the total population of Burgettstown, but it's only 25 miles from Pittsburgh, so it's a quick trip for that city's music lovers whenever they want to head out of town to soak up some sounds.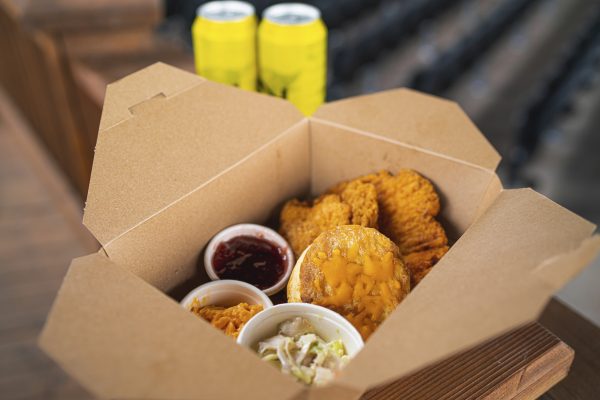 7. Tasty eats.
There's more than just awesome tunes — there are plenty of tasty food options, too. Grab one of Questlove's Cheesesteak™, named for the GRAMMY Award-winning drummer's innovative spin on the Philly classic made with Impossible™ plant-based meat. Or how about actor Danny Trejo's famous Los Angeles Trejo's Tacos? And don't miss Art Bird's fried chicken, a favorite of Lady Gaga and Michelle Obama.
8. They've got a soft spot for country music.
Country fans in the region have come to regard the pavilion as a go-to spot where they can catch Nashville legends like Rascal Flatts, The Zac Brown Band, Florida Georgia Line, Chris Young, and Chris Stapleton.
9. The glory of nature is right next door.
If you ever want to make a day of it, the pavilion is mere minutes away from Raccoon State Park, where you can experience more than 7,500 acres of natural beauty. One of Pennsylvania's biggest parks, it's perfect for fishing, picnicking, or just enjoying the great outdoors.
10. Plan your parking.
Pro tip: The KeyBank Pavilion offers free parking, but the lines to get in and out can get long. So unless you want to pay for the VIP parking upgrade, you'd be wise to get there as early as you can.
11. Keep your lawn chairs low.
Concertgoers are welcome to bring their own lawn chairs to the Pavilion, but the rules state that they must be no more than nine inches off the ground (subject to change depending on the event). If you don't want to worry about whether yours will pass inspection, you can always opt to rent one for the day from the venue for just a few bucks.
12. Michael Hutchence bid fans goodbye there.
The last INXS show with singer Michael Hutchence took place at the venue on September 27, 1997. The charismatic rock star left us on November 22 of that year.