There's certainly never a dull moment in Washington D.C. proper, but some of the area's hottest events actually happen some 35 miles away in Bristow, Virginia. This small community is home to Jiffy Lube Live, the largest outdoor amphitheater in the Washington metropolitan area. It's worth the trip.
Jiffy Lube Live hosts a wide range of major events, bringing in country music superstars, heavy metal headbangers, and even some very important political figures. Here's everything you need to know about the Washington metro area's biggest entertainment venue.
1. It's the nation's capital's premier music destination.
Music fans in Washington D.C. have lots of small clubs to choose from, but Jiffy Lube Live is the place to see the biggest artists passing through the area. This otherwise quiet unincorporated town comes alive on the day of any event, especially when the 25,000-capacity venue fills up. In total, it can fit about 10,000 fans in reserved seats and 15,000 on the lawn.
2. It opened with some very macho men.
Yes, that's right. On the venue's opening night, June 3, 1995—dubbed "Retro Saturday Night"— headliners the Village People rocked the house, inciting the crowd to chant, "Let's go disco!" The nostalgic night also featured Laura Branigan, Rose Royce and The Trammps.
3. It's gone through a name change.
For its first 15 years, the amphitheater was called Nissan Pavilion. In 2010, Live Nation and Jiffy Lube Washington Area Co-op Inc. took over the naming rights, and Jiffy Lube Live was born. From a top car maker to a car maintenance titan, the name switch only seemed natural.
4. It's a fan of the farmer.
The amphitheater has hosted the annual Farm Aid benefit concert — which raises money for family farmers throughout the U.S. — three times, first in 1999 and then again in 2000 for the fund-raising event's 15th anniversary. Performers included founders Willie Nelson, John Mellencamp, and Neil Young. All three returned to Bristow in 2016 for another all-star show.
5. It's a top spot for country music.
Along with bringing in top country acts for the Farm Aid events, Jiffy Lube Live has long been a favorite venue for country musicians and their fans, both young and old. In fact, in 2007, when it was still Nissan Pavilion, it was named Venue of the Year by the prestigious Academy of Country Music Awards. It was nominated again, this time as Jiffy Lube Live, in 2011.
6. It's the best place to spot a Parrothead.
Jimmy Buffett has been one of the most popular performers at Jiffy Lube Live. The singer-songwriter has brought his tropical vibes to Bristow every single year, starting in 1995 when he sold out the venue for the very first time.
7. It holds a special place in the hears of Dave Matthews Band fans, too.
Dave Matthews Band also sold out the venue in its first year. They've been regular performers since, and it was here that the band's late saxophonist, LeRoi Moore, played his final performance in 2008.
8. It's not just for music.
Being in such close proximity to the nation's capital makes Jiffy Lube Live an important venue for politicians as well. Senator Barack Obama held a rally here during his 2008 presidential campaign. It's even been the venue for some local high school graduation ceremonies.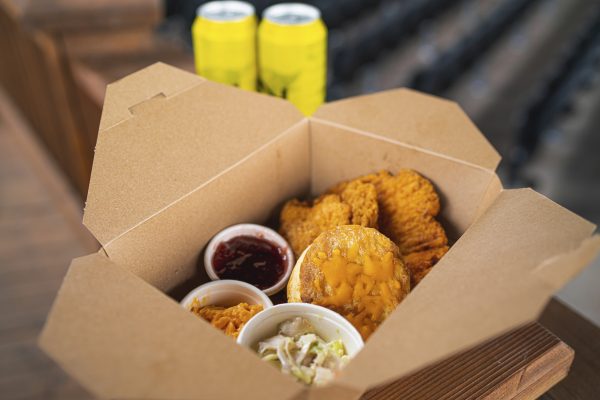 9. Don't miss the celebrity-approved fried chicken.
Art Smith — one-time personal chef to Oprah Winfrey and Michelle Obama — brings savory Southern comfort to Jiffy Lube Live with his signature buttermilk fried chicken. Add some fluffy homemade cheddar biscuits and maybe a side of mac and cheese for a full, life-affirming feast. If they're good enough for Oprah and the Obamas, they're certainly good enough for us.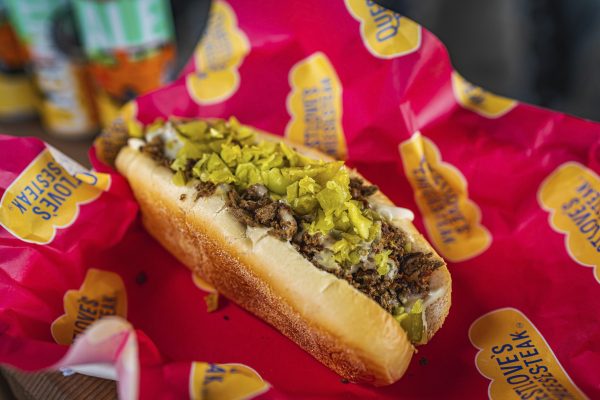 10. Sink your teeth into the Impossible.
Between the gourmet hot dogs at Dog Haus and the juicy burgers at Guy Fieri's Burger Joint, meat-lovers will surely be satiated. But thanks to Questlove, who now offers his mouthwatering plant-based Cheesesteak made with Impossible meat, vegetarians will be just as satisfied.  
11. Enjoy an award-winning cocktail.
Of course, there's plenty of beer on tap — including a rotating selection of local brews — as well as a long list of red, white, and sparkling wines. But if you're looking for something with a little more summery freshness, opt for a seasonal cocktail developed by 2014's American Bartender of the Year, Sean Kenyon.
12. Plan your ride.
Given its distance from D.C., the public transportation options aren't abundant. If you're heading to Jiffy Lube Live, plan on driving or arranging a carshare. Ubers, Lyfts, and taxis are allowed for drop-off and pick-up. Just know that all traffic lanes surrounding the venue become exit-only around 9pm.
13. Take time to explore nearby Washington, D.C.
Washington, D.C. offers far more than the big patriotic attractions. There are a lot of hidden gems dotted throughout the city, between the world-class restaurants, bars, and boutiques. It's also worth squeezing in a Broadway show at the Kennedy Center or an intimate performance at the iconic 9:30 Club.
—Stephanie Garr
Tags
You Might Like
Step inside EverBank Stadium, home of the Jacksonville Jaguars, and learn more about this Florida staple for sports and entertainment.
Step inside Paycor Stadium, home of the Cincinnati Bengals, and learn more about this Ohio staple for sports and entertainment.
See what keeps the Sea of Red rising.