Step Inside: FivePoint Amphitheatre — Irvine, CA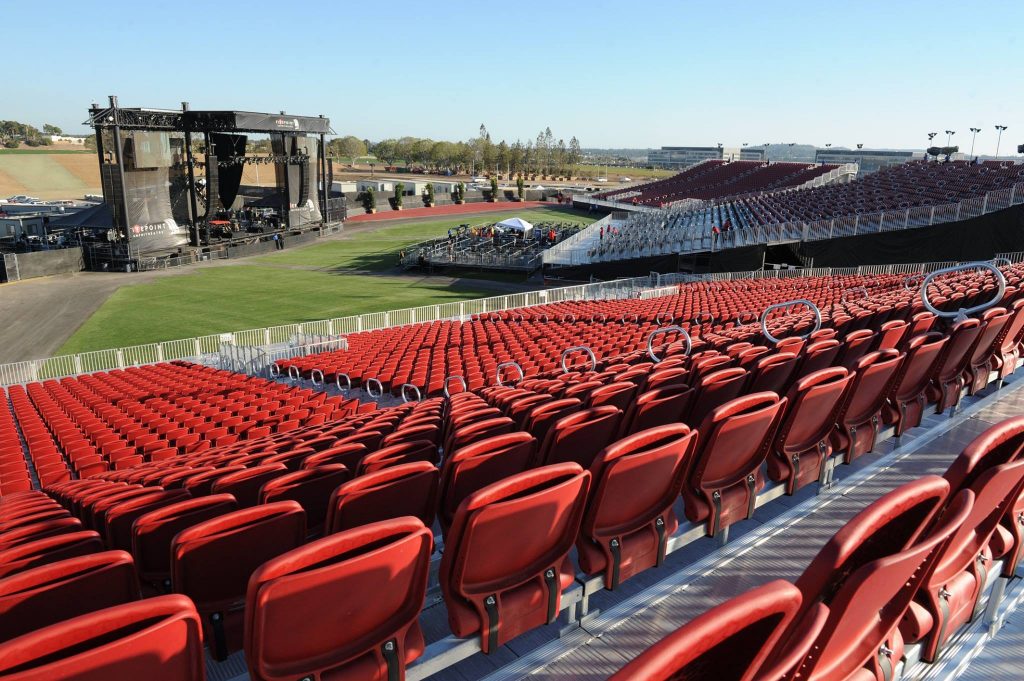 A more recent addition, FivePoint Amphitheatre presented by Mercury Insurance, located in Irvine, California, attracts talent and audiences from across the spectrum. Since the venue isn't too large, you'll experience a more intimate amphitheater setting and a decent view from every seat.
1. This is only FivePoint Amphitheatre's third season.
This venue took over the place of the old Irvine Meadows Amphitheatre, which operated from 1981 to 2016. It kept some aspects of Irvine Meadows intact, including the large entrance sign. Concertgoers may miss the previous venue's history, but FivePoint has offered an excellent replacement.
2. This venue has a capacity of over 12,000.
The types of tickets available at FivePoint are 280 VIP seats, 6,500 regular bleacher seats and approximately 5,500 standing-room seats in front of the stage.
3. Premium seats get the VIP treatment.
The box sections give patrons the ability to order from an attentive wait staff. They also get access to the VIP Lounge, which has a full-service bar and comfortable lounge seating.
4. Three Orange County native bands opened FivePoint.
On opening day, Oct. 5, 2017, Irvine's own Young the Giant headlined the show. Cold War Kids and Sir Sly, both from the area, were the night's opening acts.
5. Artists of all genres perform at this amphitheater.
Even though it has only been open for one year, this venue hails acts of all kinds. Country artists like Lady Antebellum and Darius Rucker, rock groups like The Offspring and Evanescence, and pop artists including Charlie Puth and Hailee Steinfeld, have taken this stage.
6. Mercury Insurance customers get excellent perks.
If you show your Mercury insurance card to a parking attendant, you might be eligible for a VIP parking upgrade. You can also use the Mercury Fast Lane entrance to skip the long line. Mercury makes the deal even sweeter with the chance to win VIP tickets to select shows; some packages come complete with backstage tours and acoustic performances. Get more info here.
7. You can enjoy lawn games while you wait for the show to start.
By the food and drink vendors, there are some cornhole sets and giant Jenga blocks out for concert-goers to use.
8. There are plenty of parking options.
There are 4,000 on-site parking spaces. General parking is included in the price of your ticket. You can also order alternative parking before the day of the show. Super premium costs $50, RV/limo parking costs $75 and guaranteed upfront parking costs $100.
9. FivePoint is conveniently located near public transportation.
Irvine Station is only a five-minute walk from the amphitheater. You can catch a train to stations in Los Angeles, San Diego, or San Bernardino.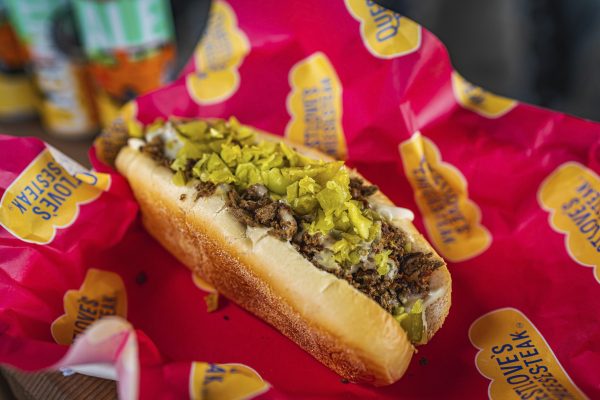 10. There are unique, tasty concession options.
If you're a fan of Korean BBQ, fish tacos or burgers, you will be in foodie heaven at FivePoint. You can choose from a variety of food stands or enjoy one of the food trucks that parks on the property. Amongst the tasty treats: Questlove's Cheesesteak™, named for the GRAMMY Award-winning drummer's innovative spin on the Philly classic made with Impossible™ plant-based meat. The drinks are top-notch, too. Gulp down refreshing drinks from our brand new signature cocktail program, curated by world-class mixologist and 2014 American Bartender of the Year, Sean Kenyon.
The new jewel of Orange County, this venue is a special place to add to your live event adventures. Be sure to check out the full list of upcoming shows to see if one of your favorite acts is coming to FivePoint Amphitheatre presented by Mercury Insurance.