Step Inside: Climate Pledge Arena – Home of the Seattle Kraken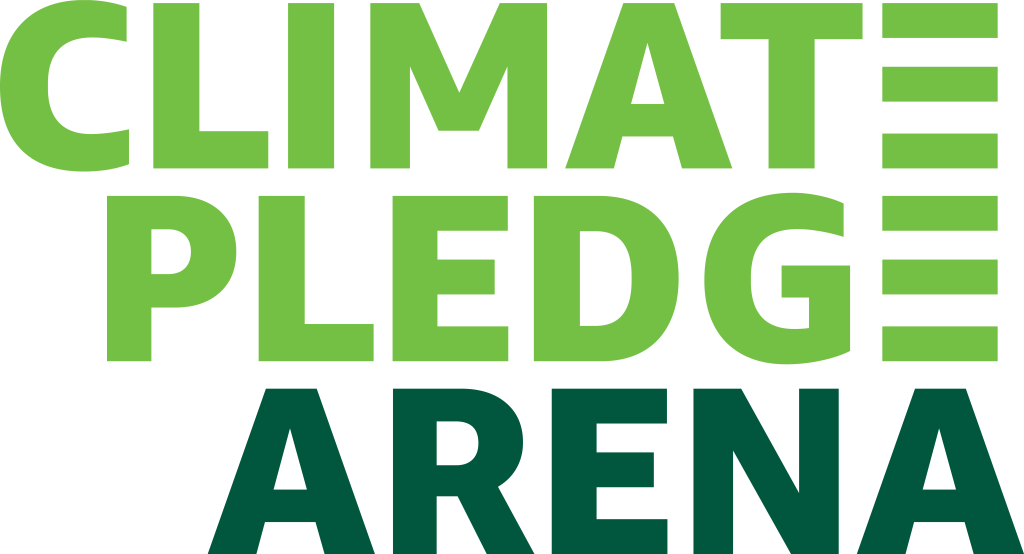 Stadium History | Parking & Admission | Seating & Capacity | Food & Concessions
Home to the Seattle Kraken and Seattle Storm, Climate Pledge Arena is at the base of the legendary Space Needle in the Uptown neighborhood of Seattle, Washington. A leader in environmentalism, Climate Pledge Arena has set a goal for itself to become the most sustainable arena in the world.
Climate Pledge Arena History
Originally built for the 1962 World's Fair in Seattle, Washington, Climate Pledge Arena was rebuilt and featured its grand re-opening on October 22, 2021. Formerly known as KeyArena, this facility underwent a privately funded $1.15 billion renovation in 2018. Operated by Oak View Group and named by Amazon, Climate Pledge Arena's goal is to become the most progressive, responsible and sustainable arena in the world. This technologically advanced stadium features free WiFi, 28,175 square feet of digital signage, covering a record-breaking 145 million pixels, Amazon's Just Walk Out technology, and a cashless experience with reverse ATMs.

For the past 60 years, Climate Pledge Arena has been a landmark for the State of Washington. Designed by Paul Thiry in the early 1960s, Climate Pledge Arena was originally named the Washington State Pavilion for the 1962 World's Fair. The arena's name has changed many times. After the World's Fair, the facility was renamed the Washington State Coliseum, then the Seattle Center Coliseum, KeyArena, and currently Climate Pledge Arena. When the facility was the Seattle Center Coliseum it was home to the NBA's Seattle SuperSonics from their entry into the league in 1967 (with a brief departure from 1978–1985). By the time the SuperSonics moved to another state in 2008, the venue was renamed KeyArena. Now the home to the NHL®'s Seattle Kraken and the WNBA's Seattle Storm, Climate Pledge Arena is leading the industry in sustainability.
Sustainability is a key factor for Climate Pledge Arena. This arena has goals of being carbon zero by using no fossil fuels in the stadium, solar panels on the atrium and garage roof and by purchasing credit carbon offsets. The arena also plans to be 100% single-use-plastic-free by 2024 and to be zero waste with a target of 95%-plus diversion rate. Water conservation is another major sustainability aspect of Climate Pledge Arena, introducing a "Rain to Rink" water harvesting system that collects rainwater from the roof in a 15,000 gallon container, which is then turned into ice for NHL® games.

Climate Pledge Arena is not only home to the Kraken and the Storm, but this beautiful venue has also hosted concerts by top artists including Coldplay, Gorillaz, Dave Matthews Band, The Eagles, Journey, and Paul McCartney, and comedy shows by entertainers such as Dave Chappelle, Trevor Noah and Jo Koy, sporting events such as WWE matches, the Harlem Globetrotters, Seattle University Men's Basketball, and many more world-renowned events.
Parking and Admission at Climate Pledge Arena

Climate Pledge Arena encourages fans to take public transportation, recommending fans park in downtown Seattle and take the Seattle Center Monorail or park at Light Rail stations and use the Light Rail to arrive at the stadium. The Seattle Center Monorail is a 90-second ride from downtown Seattle to Climate Pledge Arena. Parking is also available onsite at the Arena Garage (with EV charging), 1st Ave North Garage and 5th Avenue Garage. Climate Pledge Arena recommends using the Seattle Kraken Mobile App to purchase parking. Parking passes are also available right here on Ticketmaster. Parking at or around Climate pledge Arena averages $35–$70, depending on the event.
Guests are allowed to bring one clear bag that does not exceed 14″ x 14″ x 6″ or a small clutch/purse/wallet that does not exceed 4.5″ x 6.5″. Guests are also allowed to bring in a non-glass reusable water bottle that is empty upon arrival, signs no bigger than 24″ x 26″, umbrellas, face paint, and costumes. Prohibited items at Climate Pledge Arena include, but are not limited to, professional cameras/camera equipment, weapons of any kind, self-defense spray, noise-making devices, outside food/beverages and laptops/tablets.
Climate Pledge Arena Capacity & Seating Options
Climate Pledge Arena has a capacity of 17,100 for NHL® games, 18,100 for basketball games and 17,200 for stadium events. With general seating and premium seating options, fans will have access to the perfect location in the venue that fits their budget. Along with thousands of general seating options, fans can also choose from several premium seating options, including the Tunnel Club Suites, which are next to the event field, and The Pitchbook Suites, which can accommodate 20-40 guests. Other premium seating options are the Möet & Chandon Impérial Lounge, which has a private restaurant attached to opera boxes of four seats; Symetra Club and WAFD Bank Club, which features private and premium club spaces; Mount Baker Hall for premium seating and private concourse and entry; and the Space Needle Lounge, which has general seating with stunning views of the iconic Seattle landmark.
Food & Beverage Options at Climate Pledge Arena
View this post on Instagram

Food and beverage options have never been more accessible and more sustainable than they are at Climate Pledge Arena. Along with notable spots like Just Poké, Big Chicken Market, Bavarian Meats, Molly D Burgers, 1st Ave Nachos, and Mercer Street Mac & BBQ, Climate Pledge Arena is dedicated to local flavors and environmentally conscious decisions. Climate Pledge Arena sources 75% of food ingredients from a 300-mile radius and serves only 100% cage free eggs. Additionally, their Seafood meets Monterey Bay Aquarium's Sustainable Seafood Watch rating, they have grass-fed beef where applicable, antibiotic and hormone-free protein where applicable, vegan and vegetarian options, and their coffee is ethically sourced by C.A.F.E. Practice standards, in collaboration with Conservation International.