10 Reasons to See Rising Country Star Morgan Evans' Latest Tour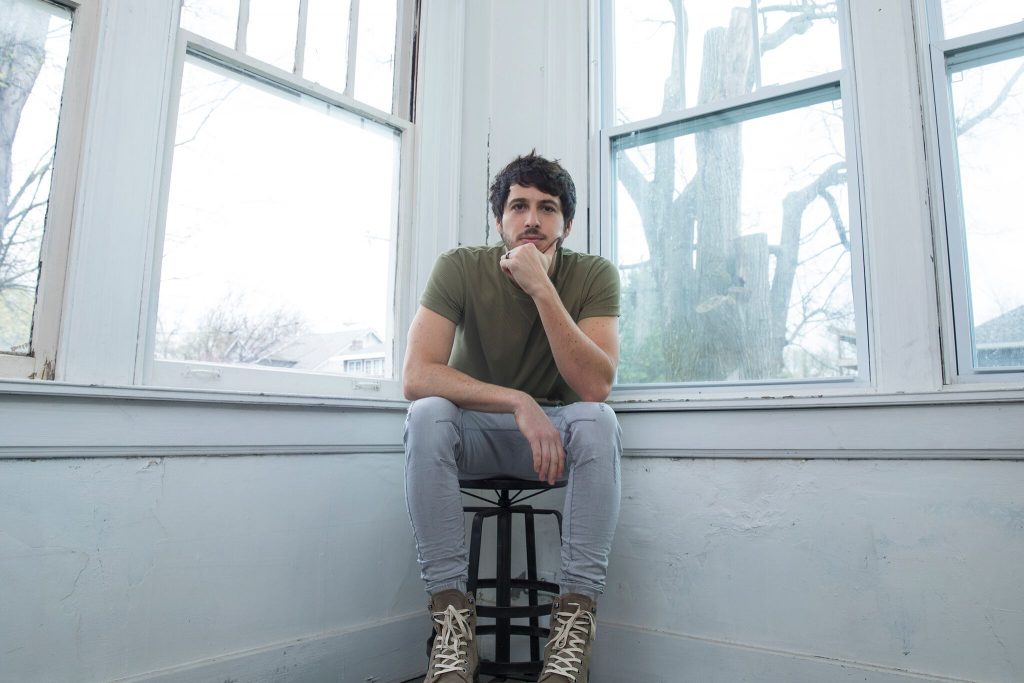 Rising country star Morgan Evans is having one whirlwind of a year! From his single "Kiss Somebody" cracking the country radio top 10 and going platinum in his native Australia, to his storybook romance with wife Kelsea Ballerini – next up, Evans is finally embarking on his first headlining tour of the USA!
This won't be your regular cross-country jaunt either, as Evans cruises through 10 Cities in 10 Days beginning June 21st in Los Angeles, CA at the Hotel Café.
Ticketmaster Insider spoke with Evans to showcase 10 reasons why the #10in10Tour is a must-see, aside from his golden, growing catalog of songs and ever-sparkling smile, of course.
1.  New fans will quickly find out he's in it for the right reasons.
"Playing music live is my absolute favorite thing to do," Evans gushes. "I write about my life, which has changed a lot in the last couple years… change, love, loss, and appreciation for it all."
2. He's super excited to explore the country.
A native of Australia, Evans is still super new to the United States. "There are waaaaay more places to go here," he exclaims. "When you live in Australia, the idea of playing shows in LA and New York is such a romantic ideal…"
3. The U.S. has already had a huge impact on Evans – his time spent in Nashville changed his songwriting style for good.
"I started writing with the first four chords I learned on guitar at the age of 13… When [I got to Nashville], I went from one guy in a room waiting for inspiration to strike, to regularly collaborating – learning and showing up to make it happen. That's when I really started writing songs."
4. No setlist necessary.
He also has a unique performance setup, using a looping pedal to add effects and dimensions to his solo appearances on stage. "It's an incredible freedom to perform solo with the loop pedal. I never take a setlist on stage. I can just go with the flow and see where the crowd takes me!"
5. You never know what other shenanigans will occur…
Evans was recently bombarded onstage by his tour mates dressed as the band KISS while playing "Kiss Somebody." Evans recalls, "I didn't expect that when it happened – I guess anything's possible at this point!"
6. When fans communicate with Evans, he listens.
"It seems every time I play 'Kiss Somebody,' the crowd gets louder and louder… I [recently] put out another song, purely due to fan requests. It's called 'Day Drunk' and it feels like a party every time!"
7. You'll see shades of other musicians you love once you see him perform – and not just from the country world.
"I count John Mayer, Garth Brooks, Ed Sheeran, Foo Fighters, and Nitty Gritty Dirt Band among my biggest influences. My dream collaboration is Keith Urban."
8. He fondly honors where he came from, even when showcasing in new cities.
Evans' comfort and excitement to play is greatly inspired by his upbringing in Australia. "Newcastle as a rich history of rock'n'roll, and a music community known for being harsh critics. Growing up, playing the pub scene there meant you had to bring it every time you stepped on stage. I'm most proud of the fact I believed in myself enough to actually do it."
9. He can't wait to play tourist in your town.
One might think the breakneck schedule of hitting ten cities in ten days wouldn't allow for a ton of fun, but Evans has his heart set on seeing special sights with whatever time he can: "From the energy of the Texan crowds, to the beauty of Colorado landscape, to the grit of Philly… there's also a couple of great wave pools between Dallas and Austin I really wanna stop in at!"
10. You – the fans – are what fuel him the most.
"The stages have changed, but I still give every show everything I've got… These headline shows will be special. These are the fans I'll remember forever, the ones here at the start."
Will you get the privilege of saying 'I was there!' as Morgan Evans is just beginning his journey in the US? Grab tickets to the #10in10Tour to capture this rising star in intimate rooms while you still can.