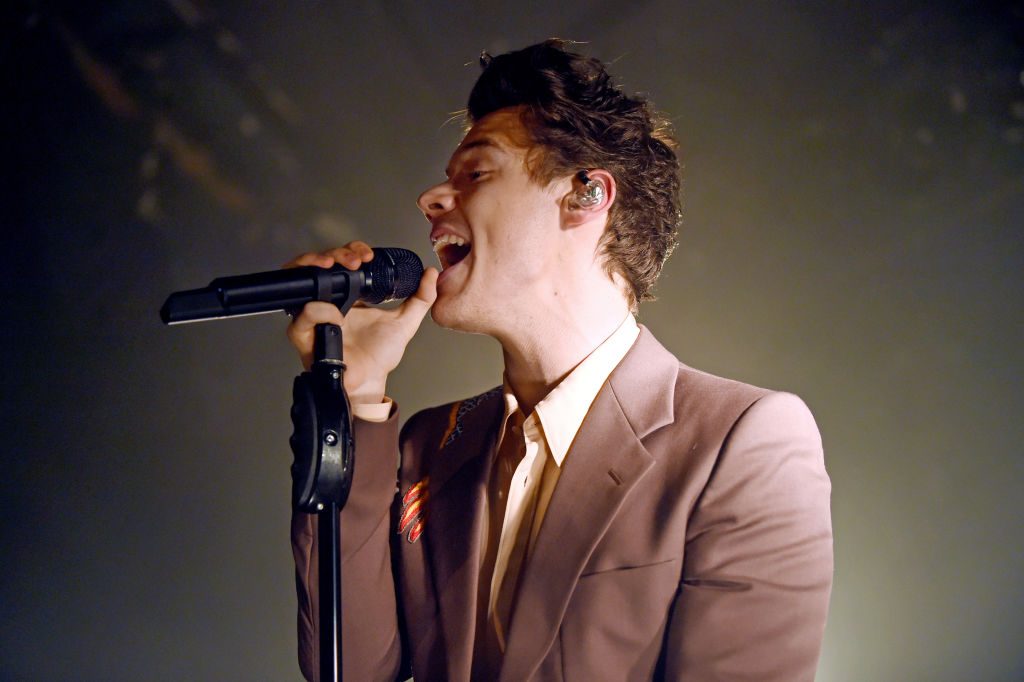 Reality television has been a proving ground for many of the most popular talents in music today. Shows like American Idol and The X Factor place a spotlight on unknown artists and give them the chance to show off their personalities while impressing global audiences with their abilities. Of course, seeing a great performer on TV is one thing. You have to catch some of these stars live in concert to truly understand why they captured so many people's imaginations.
Don't miss your chance to experience any of these seven former reality stars onstage during this #SummerofLIVE.
After first attracting attention with her outsized personality on social media, Cardi B became a breakout star when she joined the cast of VH1's Love & Hip Hop: New York in 2015. Since then, she has truly come into her own with a wildly successful rap career. Her debut single, "Bodak Yellow," rocketed to the top of the Billboard Hot 100, and her first album, Invasion of Privacy, entered the Billboard 200 at No. 1.
Cardi B live performances bring all of her explosive attitude and unique style to the stage and then projects it throughout the venue. She fires off the lyrics to hits like "Bartier Cardi" and "Be Careful" with passion and skill, pausing in between songs to engage the audience with her sense of humor. With her unflagging energy and gift for the theatrical, Cardi B ensures her fans have a true entertainment experience.
In 2004, season four of American Idol brought a young woman from Oklahoma to the attention of music fans around the world. Carrie Underwood consistently stunned the show's judges and viewers alike with her massive vocal ability and blend of country and pop influences. In late 2005, she released Some Hearts, which became one of the biggest selling albums of all time.
In concert, Underwood shows off the powerhouse voice that has earned her seven Grammy Awards with selections from a catalog packed with hit singles like "Jesus, Take the Wheel," "Last Name," "Undo It," and "Cowboy Casanova." Accompanied by her band, she keeps the momentum going all evening with a mixture of heartfelt ballads and upbeat pop-influenced tunes. Underwood also takes a few moments to address the audience, reflecting on the journey that took her from rural Oklahoma to television stardom and becoming one of the most popular country artists of all time.
The first winner of American Idol proved that reality show victory could translate to chart success when she released her first single, "A Moment Like This," in 2002. The Nashville native went on to sell 4.5 million copies of debut album Thankful, featuring the Grammy-nominated track "Miss Independent." Subsequent albums showed off Clarkson's versatility as a singer and songwriter while garnering her continued chart success with hits such as "Since U Been Gone" and "Because of You."
Clarkson's live performances alternate between high-energy dance party and a stripped-down showcase for her powerful voice. The star may periodically step away to change costumes, but she never misses a beat.
Miranda Lambert finished in third place on the inaugural season of Nashville Star in 2003, but it soon became clear that the Texan singer-songwriter had the makings of a crossover success. Her 2005 album, Kerosene, went platinum and started off a long run of commercial and critical hits. She now holds the record for most wins in the Female Vocalist of the Year category of the Academy of Country Music Awards, with nine consecutive victories, and has also received two Grammy Awards.
Lambert often has an acoustic guitar in hand when she takes the stage to blaze through her deep catalog of hit songs. Backed up by her band, she lets the music do most of the talking as she performs favorites like "Gunpowder & Lead," "Over You," "Kerosene," and "The House That Built Me." She also takes time to pay tribute to her influences by putting her own stamp on a variety of classic tracks.
After appearing on the third season of American Idol in 2004, Jennifer Hudson found success as both a singer and actress. The Chicago-born talent took home an Academy Award for her first film role in Dreamgirls. Her self-titled debut album appeared at No. 2 on the Billboard 200 in 2008 and went on to win the Grammy Award for Best R&B Album.
When fans see Hudson live, they can expect to hear some of her most popular songs, including "We Gon' Fight," "You Pulled Me Through," and the Dreamgirls hit, "And I Am Telling You I'm Not Going." She routinely stuns crowds with the tremendous power and the soulful character of her remarkable voice.
English singer Harry Styles came to the world's attention as a member of the boy band One Direction, which launched from the British version of The X Factor to become a cultural phenomenon. After a string of hugely popular albums, the group went on hiatus at the end of 2015. Styles began his solo career in 2017 with the single "Sign of the Times" and an international chart-topping self-titled album.
Harry Styles live appearances are full of classic rock 'n' roll swagger and infectious good times. He dances, plays guitar and delivers energetic vocal performances that get the entire crowd involved.
The Texas-based a capella group Pentatonix came out on top of the 2011 season of The Sing-Off and began their recording career with the EP PTX, Volume 1. They have since released a series of successful albums and won three Grammy awards.
Pentatonix became the first a capella act to claim the Grammy for Best Arrangement, Instrumental or A Cappella in 2015 for their medley of Daft Punk songs. In 2017, they accomplished a similar feat as the first a capella group to win Best Country Duo/Group Performance for a version of the Dolly Parton classic "Jolene" that featured a guest appearance by Parton herself. Fans will be thrilled to hear all the glorious harmonies live as Pentatonix perform both the covers that first brought them to the public's attention and their growing catalog of originals.
Catch these amazing acts that have jumped from the TV screen to stages on tour worldwide during your #SummerofLIVE!